A brand new Game Of Thrones game is coming to mobile and PC in October
Game Of Thrones fans will have the chance to rule the Seven Kingdoms as they see fit when a Westeros version of monarchy rule game Reigns arrives in October.
The card-based mobile and PC game sees players faced with a constant series of choices on how to rule their kingdom, keeping factions happy and quashing usurpers – which ultimately decides the fate of their reign.
Now an official Game Of Thrones version of the adventure – backed by the TV show's maker HBO – will give players the chance to choose who takes the Iron Throne and explore the complex relationships, hostilities and factions of the kingdom.
The new game will follow Reigns' familiar art style and controls, with players presented with a deck of cards they must work through, each a decision that will affect their standing with different parts of the kingdom.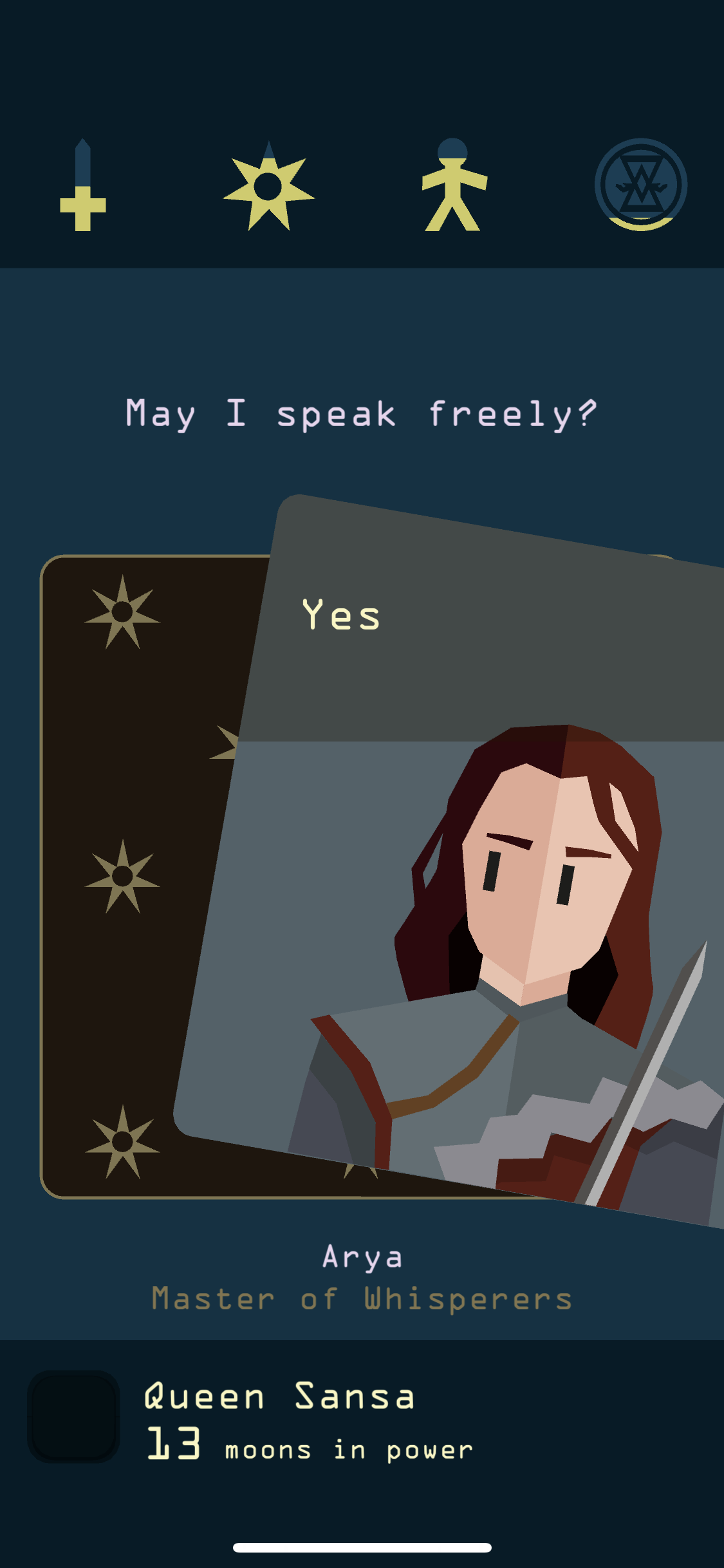 Players will be able to choose to rule as Cersei Lannister, Jon Snow, Daenerys Targaryen, Tyrion Lannister, Sansa Stark, and more, as well as jumping between the different key characters as circumstances change and evolve.
The new game is set to launch in October for iOS, Android and on Steam for PC players, costing £2.99. Players can pre-order the game now from all three online stores.