This bizarre vertical mouse claims to reduce muscle strain
Logitech is taking a new approach to the computer mouse with an unusual vertical design that is supposed to be more comfortable.
Vertical mice are nothing new, but the company's attempt adopts a 57-degree vertical angle, which it claims reduces the pressure on your wrist, cuts down on muscle strain and even improves posture.
The MX Vertical's unique design and advanced optical tracking should result in a four-time reduction in hand movements.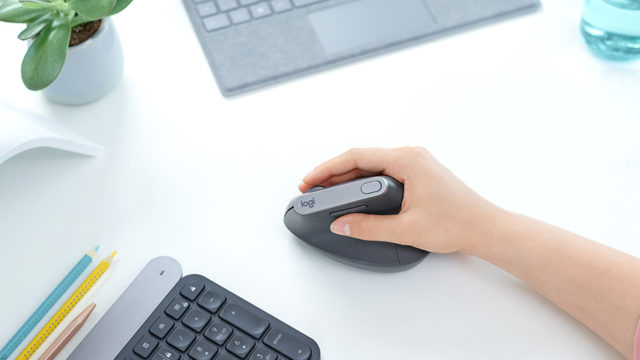 Using Bluetooth, the mouse can also switch between three different PCs at the same time, by tapping a button and moving the cursor from one screen to another, meaning you can seamlessly work on a desktop PC and then move to a laptop nearby.
The rechargeable battery is capable of lasting up to four months on a full charge, according to Logitech, while a one-minute charge will provide up to three hours of usage, supplied by fast USB-C cable charging.
Logitech is releasing the MX Vertical mouse in September, priced at £92.99.