Fifa 19's new house rules make 'next goal wins' a reality
Fifa 19 players will be able to set their own rules when taking on friends inside the new football game, thanks to the introduction of House Rules to its new Kick Off mode.
Kick Off is the most basic version of the popular game, enabling players to jump into a single, one-off match either against the computer or a friend in just a couple of screens.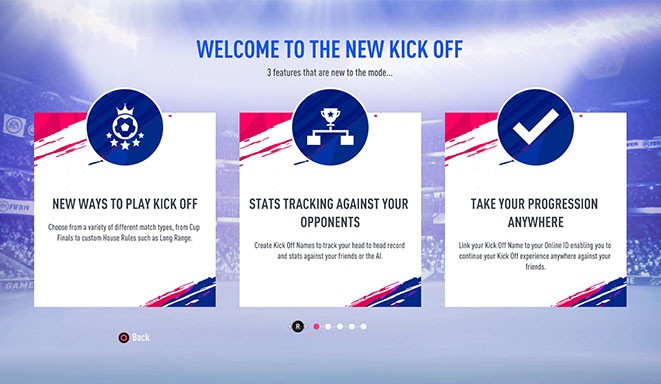 Now, Fifa is giving players the power to introduce unique rules to these matches – including next goal wins and headers and volleys only, long-range goals counting double and a new Survival mode where each time a team scores they lose a player.
As part of the new House Rules, players can now also create a "best of" series of either three of five matches to decide a winner, as well as removing all game rules including offside and fouls.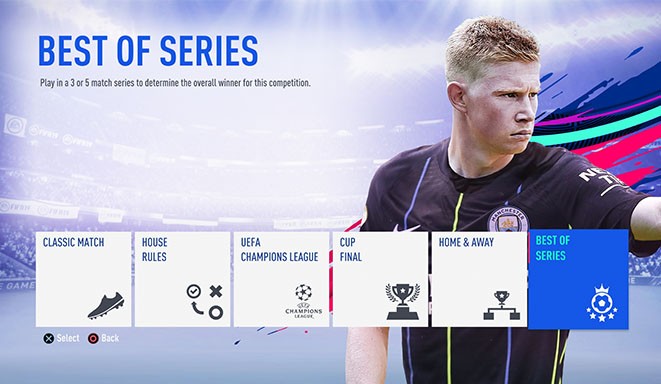 The new Kick Off mode will also enables players to play one-off matches as though they were finals, complete with post-match trophy ceremony – should players want to add a bit of pomp and ceremony to their games.
Developer EA Sports said it wanted to give players more options and ways to play after seeing gamers getting creative on social media using the mode – with hand-drawn league tables and tournament wall charts for groups of friends.
Building on the idea of longer running competitions among friends, the game is also introducing stat tracking to Kick Off mode for the first time.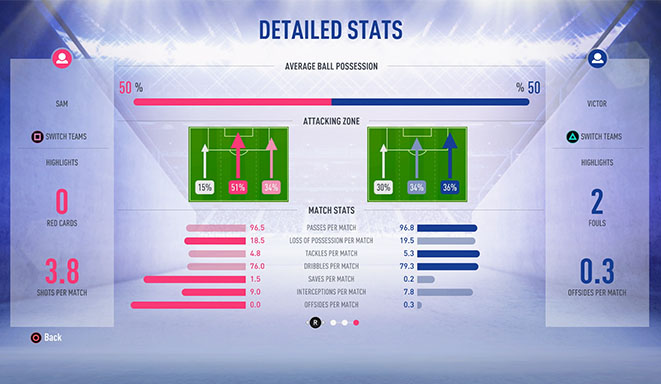 Players will now be able to see their complete record in Kick Off matches – wins, losses and draws – as well as win percentage, types of goals scored and where from, average possession and pass completion rate across their matches.
The feature will also support cloud saving, meaning that players can access their stats on any console – for example, when they go to a friend's house to play – by logging in with their new Kick Off Name.
EA Sports said it wanted to give single players as broad a scope of gaming choices as their prominent multiplayer mode.
Fifa 19 is out on September 28 for PlayStation, Xbox, PC and Nintendo Switch.