Fortnite launches its birthday celebration and everyone's having a virtual party
Fortnite players have been treated to some extra celebratory loot as the popular game marks its first birthday.
An update to the game was rolled out on Tuesday, providing a host of new challenges and goodies up for grabs.
Fans have been participating in virtual parties dotted around the map, as part of the #Fortnite1stBirthday event.
You can earn the Happy Birthday Spray by dancing at different birthday cake locations.
Eat some cake, and you can also earn event tickets which can be spent on the limited time Birthday Llama.
A party theme can be seen across various parts of the Fortnite world, including the Battle Bus, which now comes complete with balloons, a number one candle and new birthday music.
There are a series of new challenges that players can complete to earn birthday loot.
If you complete them all, there is a Birthday Cake Back Bling to be won.
Users who complete the questline can unlock Birthday Brigade Ramirez as well.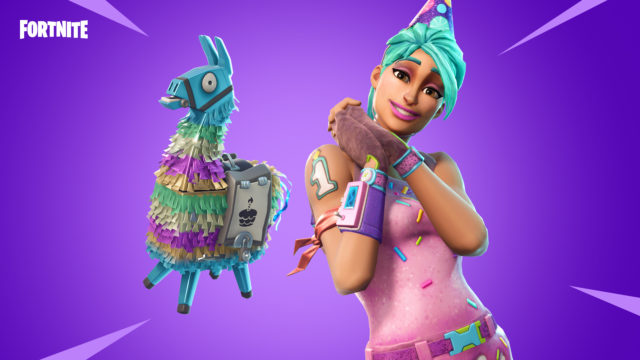 If that wasn't enough, the 5.10 patch also includes a new Compact SMG weapon that you might be lucky enough to find in a chest of loot.
This all comes in addition to the return of Playground mode, allowing beginner players to practise their skills without the usual pressure of survival in the live games.
The #Fortnite1stBirthday event lasts until August 7.