Fortnite's Playground mode is finally returning
Fans of Fortnite's Playground mode are in for a treat as it's making a comeback.
The sandbox-like mode, which lets players explore the map more freely without the usual high pressure of survival, will be returning to the game from Wednesday.
Playground mode is a way for gamers to practise their skills away from intense live battles, where there is little opportunity for newcomers to train amid more experienced players.
In a tweet, Fortnite's makers teased squad battles with new team select options and said the ATK (all terrain kart) and lots more loot will be available to use in Playground mode.
The feature was last seen on July 12. Huge demand pushed Playground mode offline when it first launched at the end of June, leading to a delayed arrival on July 3.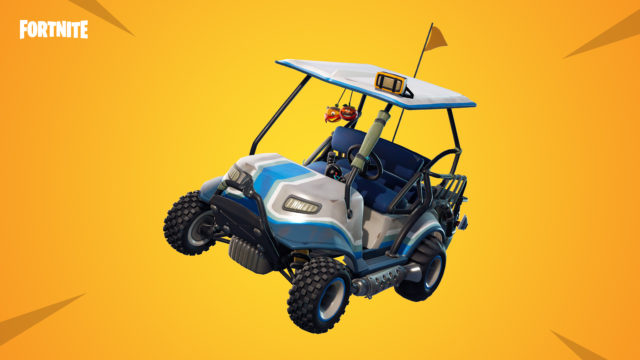 Epic Games' announcement comes as the popular game celebrates its first birthday with a number of anniversary challenges.
During a limited time #Fortnite1st in-game event, players can complete challenges and quests in return for special birthday cosmetics.
"From the birthday Battle Bus to the sploder husks carrying a tasty surprise, we can't wait to party with you," the company said.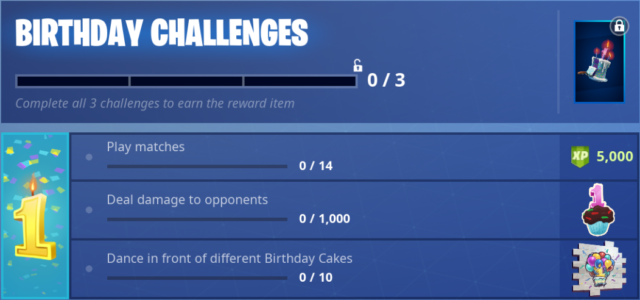 If you manage to deal 1,000 damage to opponents, you can unlock the Fortnite Birthday emoticon, or you can earn the Happy Birthday Spray by dancing at different birthday cake locations.
During the celebrations, which last until August 7, you can also unlock 5,000 XP by playing 14 matches. If you manage to complete all three challenges, there's a bonus Birthday Cake Back Bling to be won.