Teacher wins award for digital memory boards for dementia patients
A teacher who used a digital storytelling app to help people living with dementia remember their loved ones has won an education award for his work.
Alongside pupils, secondary school teacher Lee Whitmarsh used Microsoft app Sway, which enables users to build interactive photo timelines, to help those living with dementia remember moments from their past.
The work has now seen the Chesire-based teacher presented with a silver award at the Pearson Teaching Awards.
Whitmarsh is a Microsoft innovative educator (MIE), a programme run by the technology giant which provides courses for teachers on how to integrate the firm's technology in the classroom.
He worked with the Alsager Partnership – the town's community scheme that includes work to make the area "dementia friendly" to support those living with the disease.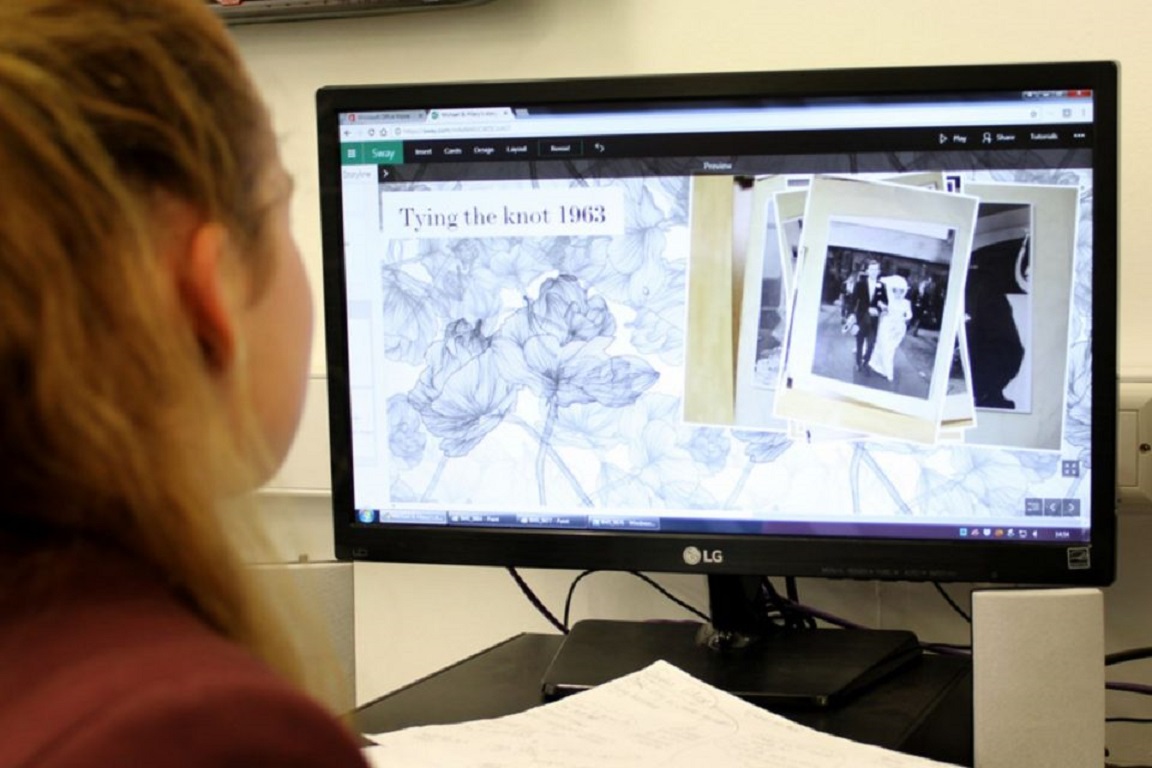 "Working with the Alsager Partnership, we asked couples who have been living with dementia, whether it's their partner or themselves, if they wanted to be part of our community project," the curriculum leader in art, design and technology at Alsager School said.
"We had coffee mornings with the couples and students, and we just sat down and shared stories. We talked about their lives and memories, what they did, when they got married, their first dog. They brought in all their photographs and artefacts from their lifetime.
"We digitised everything, and also photocopied all the images so we could make an art-based collage. We put those in a frame for the couples and presented it to them, so they could hang it in their home to remind them of the workshops, working with the students and past times."
Whitmarsh said he and the students tried to make the slideshows as multimedia as possible in order to help those using them trigger memories.
"We researched memory and reminiscence therapy, and we found that the more dynamic the experiences, the easier they are to remember," he said.
"So, the Sways have music, sound, text and images. We used touchscreen tablets so the couples had to use their hands to scroll through the images or make them bigger.
"We bought a website domain name and are now working to get a Sway Life Stories website set up, so the couples can access them at home or in care homes."
As well as the community scheme, the secondary school teacher has also introduced students to Microsoft's Office 365 cloud service and collaboration tool OneNote – on which he has also set up a link with a school in Seattle, where photography students at both schools offer feedback on each other's work.