Google parent firm Alphabet reports growth despite EU fine
Google's parent company Alphabet has revealed a more than 20% increase in revenue in its latest financial results.
The technology giant reported revenue of 32.7 billion dollars (£25 billion) for the last three months, up 26% on the same period last year.
The figures come despite the European Commission issuing the firm with a more than 4 billion dollar (£3 billion) fine for competition breaches linked to its Android operating system last week.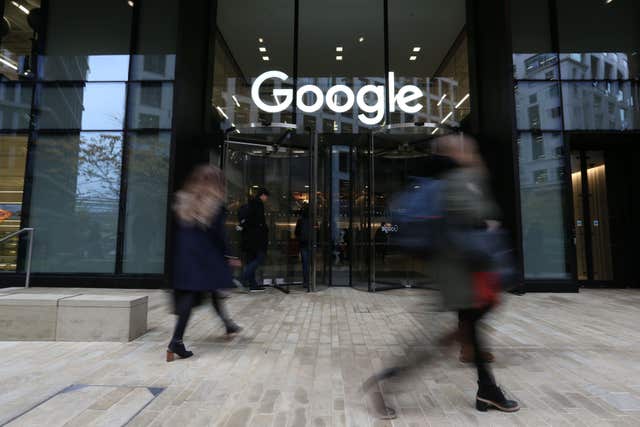 The company released separate financial results that both included and excluded the fine to help with comparisons to previous quarters.
Excluding the fine, Alphabet said net income was 8.3 billion dollars (£6.3 billion), but once its impact was taken into account that figure dropped to 3.2 billion dollars (£2.4 billion).
"We delivered another quarter of very strong performance, with revenues of 32.7 billion dollars, up 26% versus the second quarter of 2017 and 23% on a constant currency basis," Alphabet chief financial officer Ruth Porat said.
"Our investments are driving great experiences for users, strong results for advertisers, and new business opportunities for Google and Alphabet."
The earnings figures beat analyst expectations.
Elsewhere in the results, the so-called Other Bets segment of the company, which refers to Alphabet's more futuristic projects – including the Waymo driverless car business – also reported some growth compared to the same period last year, with revenue rising from 97 million dollars (£74 million) to 145 million dollars (£110.7 million).