No Man's Sky update finally brings multiplayer to the space adventure
Space exploration game No Man's Sky is getting a major update next week, one that will introduce multiplayer and compatibility for Xbox players for the first time.
The free update, called Next, will also see a new third-person mode added to the gameplay for both on foot and in-vehicle play, as well as a range of visual and audio upgrades to the game.
The revamp is a key moment in the game's history, with developer Hello Games having come under intense scrutiny in the two years since its release over claims by some fans the game didn't deliver what was promised before its launch.
No Man's Sky made headlines when it was announced for its unique procedural universe, which constantly generates new worlds using algorithms – making it, in theory, endless in size and never fully explorable by a single player.
Once it did launch, the indie developer, based in Guildford, was the subject of scorn and reportedly death threats after some players claimed features mentioned before it was released – such as a multiplayer mode – were not available on day one.
This was despite the game being generally reviewed positively, selling well and maintaining a healthy fanbase since its launch.
Hello Games boss Sean Murray told the Guardian that the developer decided quickly after launch to focus on regular updates to the game as their way of responding to gamer feedback.
"The internet is really good at knowing when somebody has made a mistake," he said.
"We did something that I think I've always done, when I look back at my life.
"I basically just get my head down, and I work, and I avoid. I just focus on making games, making cool creative things, and that's an outlet for me. I think the team just wanted to do that."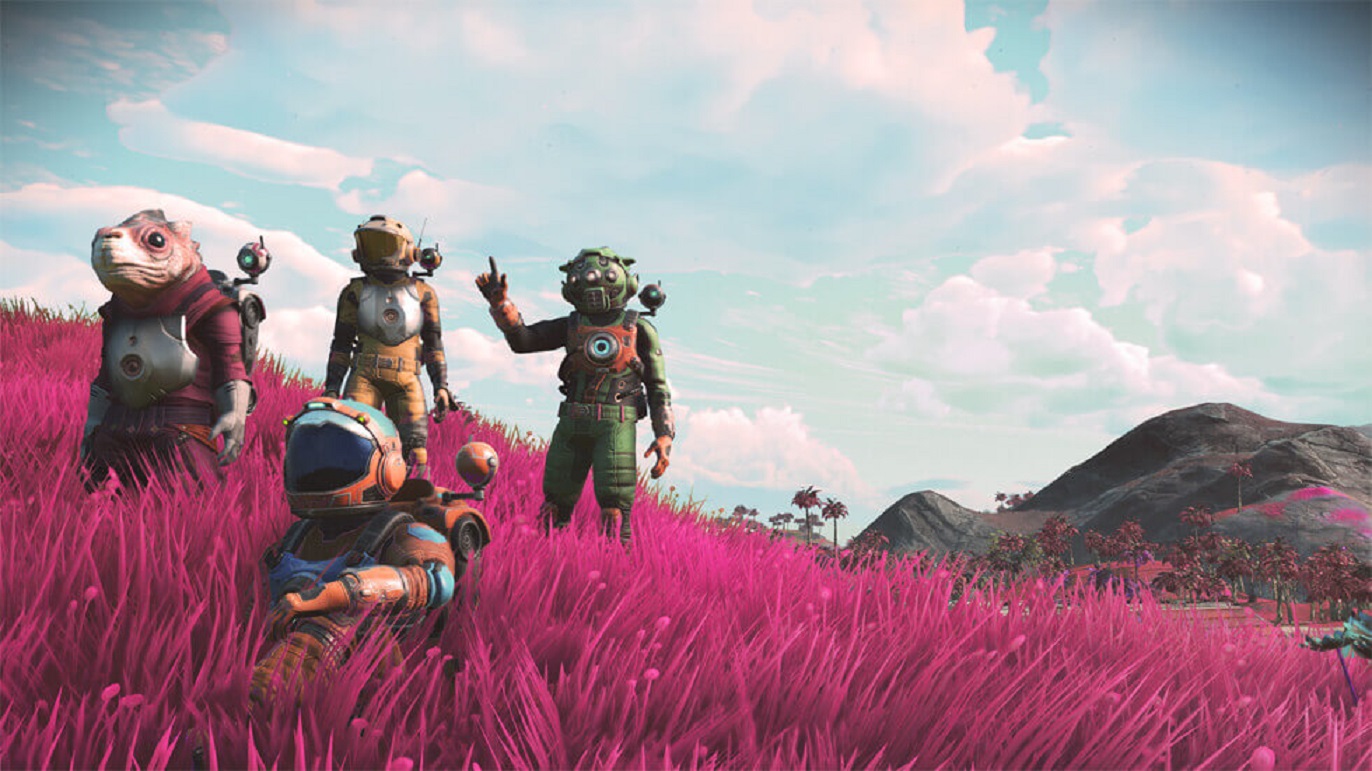 Next will be the fourth update to the game since launch – following Foundation, Path Finder and Atlas Rises – each of which have looked to introduce key new features to the universe such as base building and vehicles.
As well as multiplayer and launching on Xbox, the update will also introduce the ability to pilot a large freighter spaceship, and take on special multiplayer missions from that craft.
Base building can now also be done anywhere on any planet.
"This is an incredibly important update for us, but it's also just another step in a longer journey, and we'll continue to support No Man's Sky in this way for the foreseeable future," Murray said in the blog post detailing the update.
"On behalf of myself, and the team at Hello Games I just want to say – Thank you. We are so excited to have made NEXT, and to continue to improve and develop No Man's Sky, because of you, the community who play, explore and share this universe with us. It means so much to us."
Next is due to go live as a free update on July 24.