Uber drivers have a new way to spot you in a crowd
Uber is rolling out some handy new features that will make spotting passengers a lot easier for drivers.
Among them is Spotlight, which displays a unique colour on your screen to hold in the air. The driver is shown the colour to look out for on their phone so they can spot you out of busy crowds or during nighttime.
Spotlight is just one of several improvements Uber has rolled out to the US and Canada, which will hopefully make their way across the Atlantic in the future.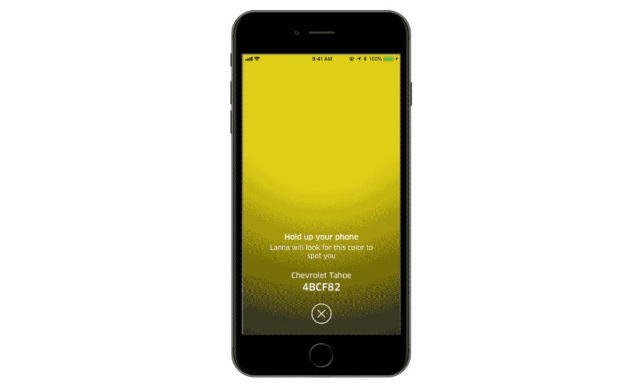 Customers can also leave pickup messages to help drivers identify them, without taking their attention off the road. Whether you're providing details about what you're wearing or just saying you're a little held up, messages are read aloud to drivers.
Elsewhere, the taxi hailing app is starting an on-time guarantee for scheduled pickups whenever you have an important meeting or a flight to catch.
"Our on-time guarantee means your scheduled ride will arrive during the time period you select, or we'll give you Uber credit towards your next ride," the company said.
Uber was recently issued a short-term operating licence in London, after its permit was not renewed by TFL over safety concerns.
Under the 15-month licence, Uber must inform the Metropolitan Police of criminal allegations, face regular independent audits and not employ anyone who has helped evade law enforcement.