Huge AI screen that understands your passions comes to the UK
A screen powered by artificial intelligence which understands your passions and displays them for all to see has been erected along the River Thames.
Five interactive letters spelling out Focus make up the six-metre high, 30-metre long installation in Potters Field near Tower Bridge, using 540 LED video tiles.
Anyone can go up to the AI-powered machine to have a chat about the things they love, as well as take a photo, before they are shown on the screens.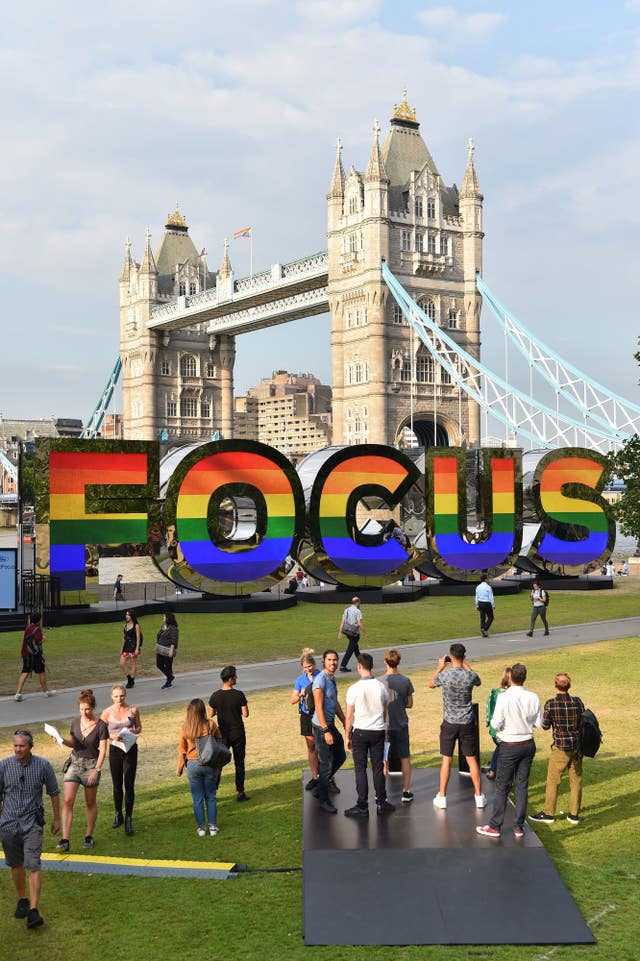 The AI had to be trained to understand and respond to users for around 200 hours in total.
It can speak four languages and is currently in London as part of a tour across five European cities to celebrate the launch of the all-new Ford Focus.
The screen, which is open to the public until July 8, will also display the Pride flag and England flag on Saturday to mark the two big events over the weekend.