Everything you need to know about Battlefield V
EA and Dice have confirmed Battlefield V will be the next instalment in the first person shooter series, with the game returning to its Second World War setting.
The new game, which will be released on October 19, has been built around three different modes – the game's signature multiplayer, co-op mode Combined Arms and the single-player War Stories campaign.
The long-standing rival to Activision's Call of Duty series will also feature a new live service called Tides of War, which will be based around live events taking place in the game for limited periods, offering unique rewards to users who complete the multi-map, multi-mode battles.
Dice confirmed this service will require no premium pass and therefore be free to all Battlefield players – a move that comes after the developer was heavily criticised for the price of microtransactions in last year's Star Wars Battlefront II, an incident that saw the in-game purchases removed for a period of time.
Battlefield V revolves around what the game calls the Company, a group of soldiers players can create and deeply customise, right down to the weapons and vehicles they use, as well as the clothes they wear and the war paint they cover themselves in.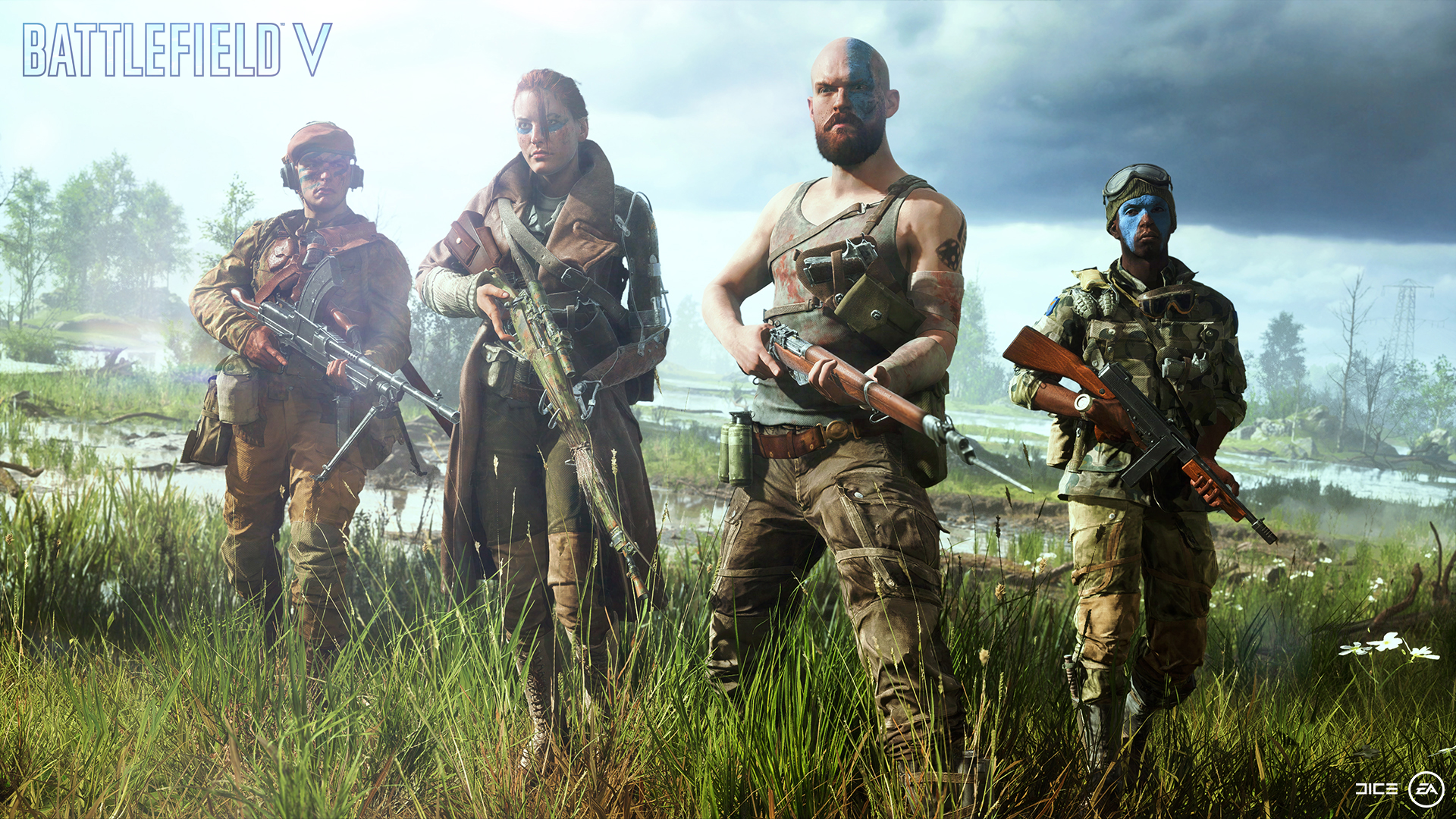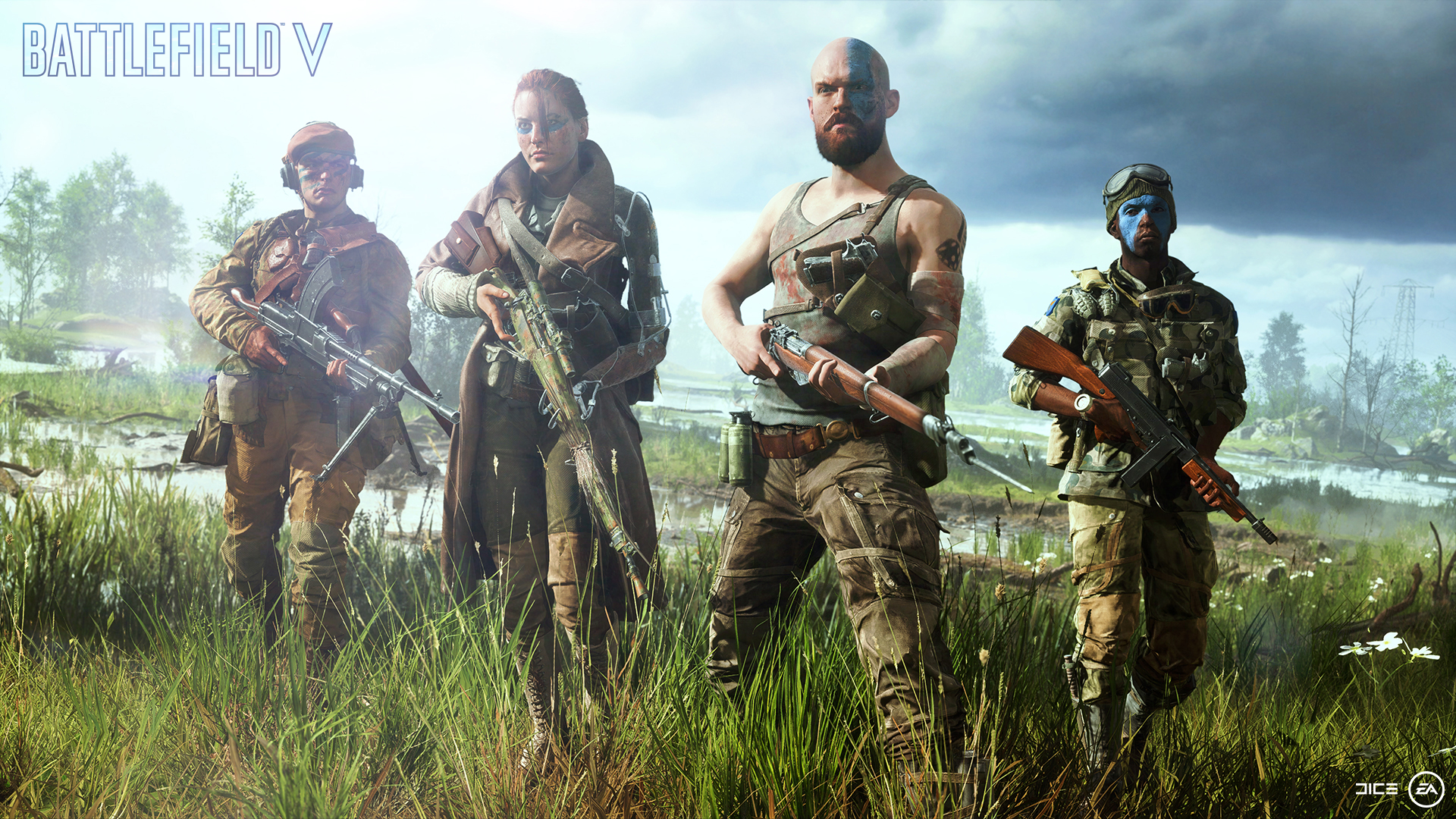 Players lead their own Company across the games various multiplayer modes, evolving and upgrading their group and its tools as they complete objectives.
Conquest mode is among the popular Battlefield multiplayer game formats – featuring 64 players – to return, joined by new Grand Operations – which take place within Tides of War and involve players fighting through up to four "days" of combat, with each day's engagement directly affecting the next.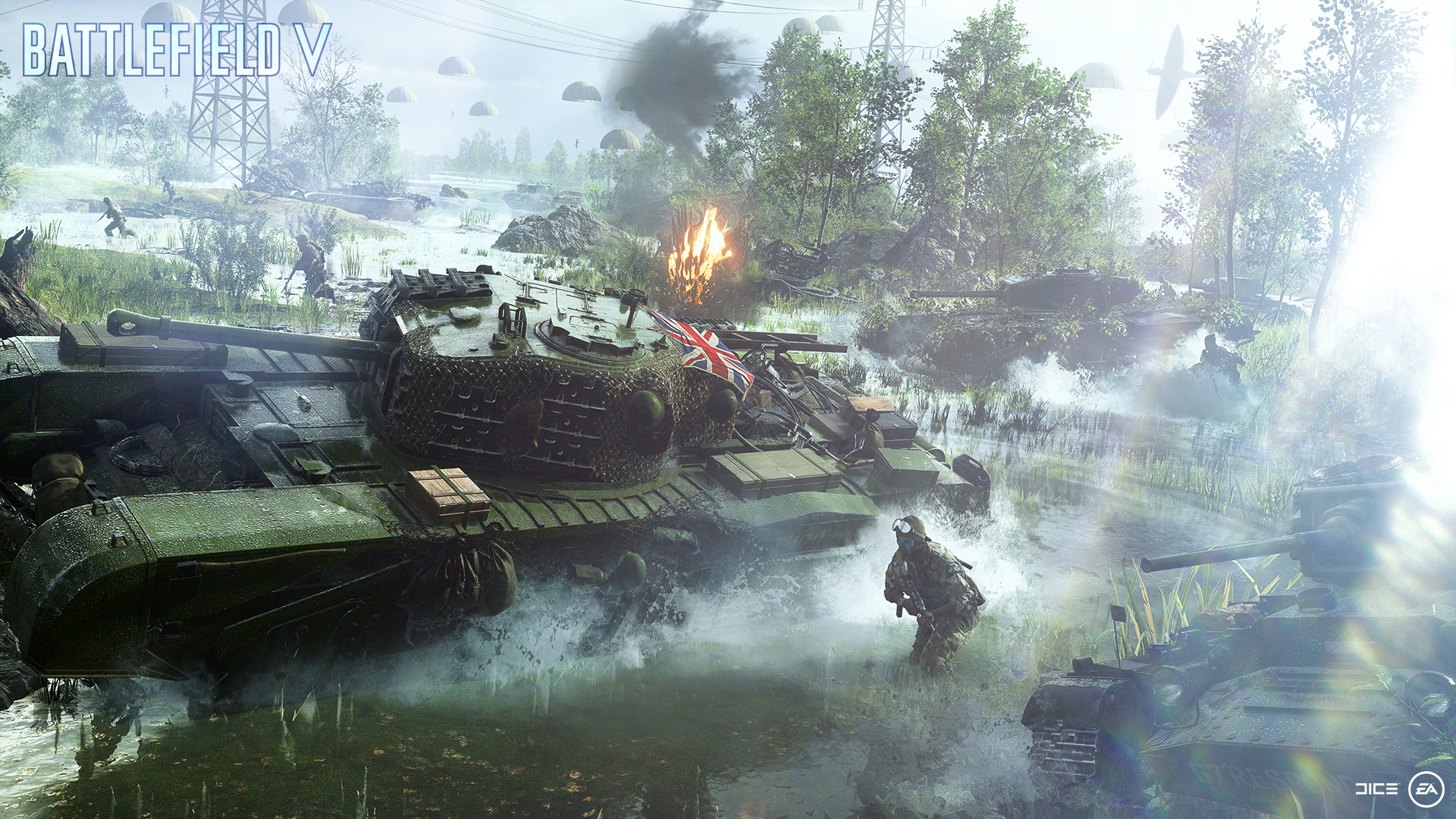 On the final day of Grand Operations, the campaign enters Last Stand, where victory comes down to the last player standing, with ammunition and health greatly reduced from the previous days of fighting.
This last-player-standing concept appears to be Battlefield's take on the popular battle royale trend currently running through gaming.
Last week Call of Duty revealed the next game in that series, Black Ops 4, will feature a dedicated battle royale mode for the first time rather than a single player campaign.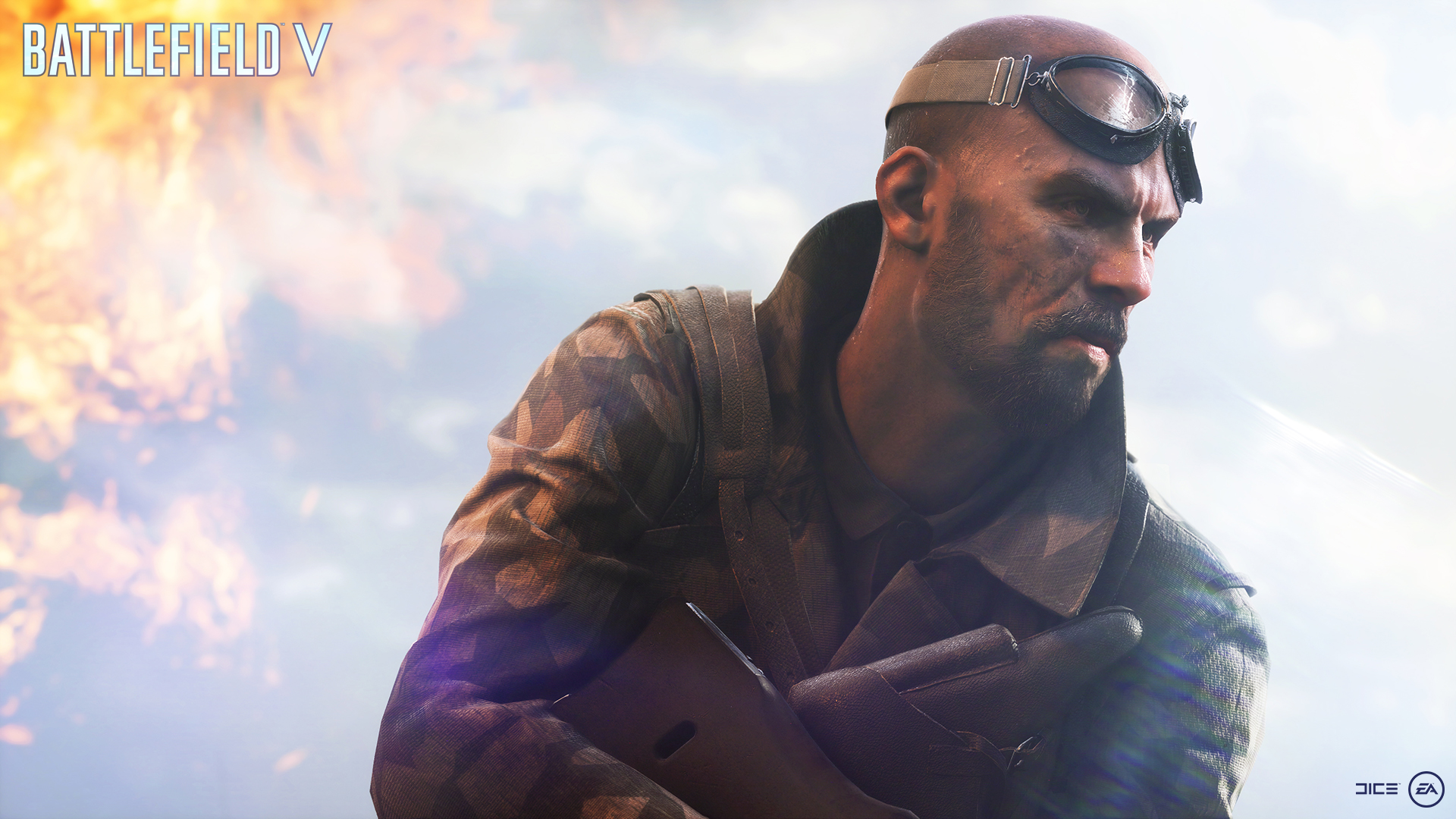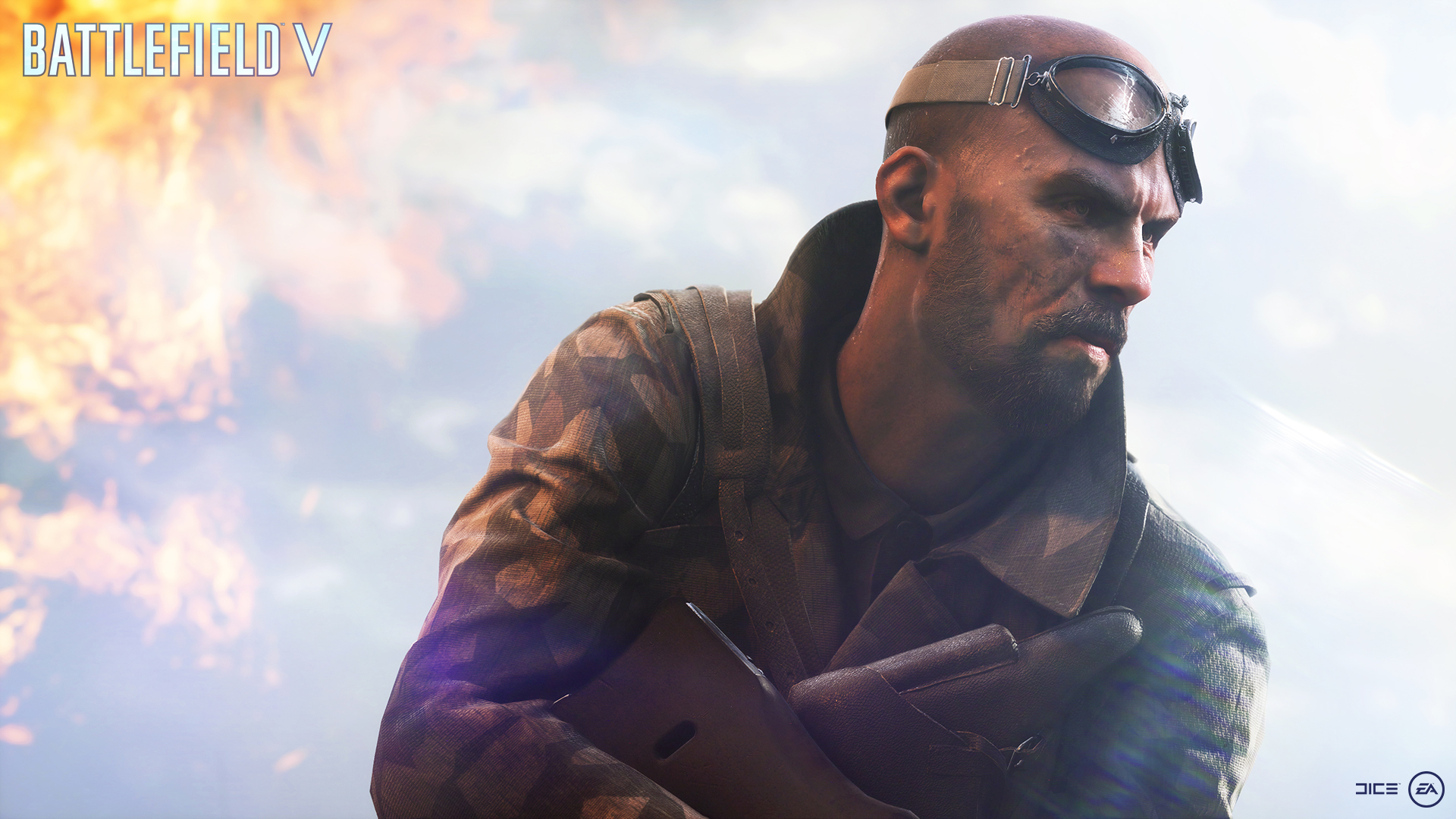 Battlefield V, however, has not done away with its single player mode – War Stories returns and will see players take on the "untold stories of World War 2", including settings such as Arctic Norway and the deserts of North Africa.
Dice has confirmed it will reveal more information about the game – including a first look at Grand Operations – during the EA Play event ahead of gaming convention E3 at the beginning of June.