Should you buy… God Of War?
Anticipation around God Of War has been high ever since the reimagining of the story was announced almost two years ago.
But does the end product deliver on that excitement?
Having spent each of the previous games in the series set in the world of Greek mythology, demigod protagonist Kratos now finds himself in the realm of the Norse gods.
Not only that, he is now joined by his son Atreus, and as a result the game's narrative is split between the heavy combat scenes it's known for, and Kratos' struggle to embrace and accept his role as a father.
The result is a very different game to what you might expect. The stunning set pieces – which bring alive the worlds of Norse myth – and fast-paced button-mashing fights with gods and monsters are still among the game's highlights.
But so too is the character development of both Kratos and Atreus, as they must forge their relationship as a father and son while battling the world around them.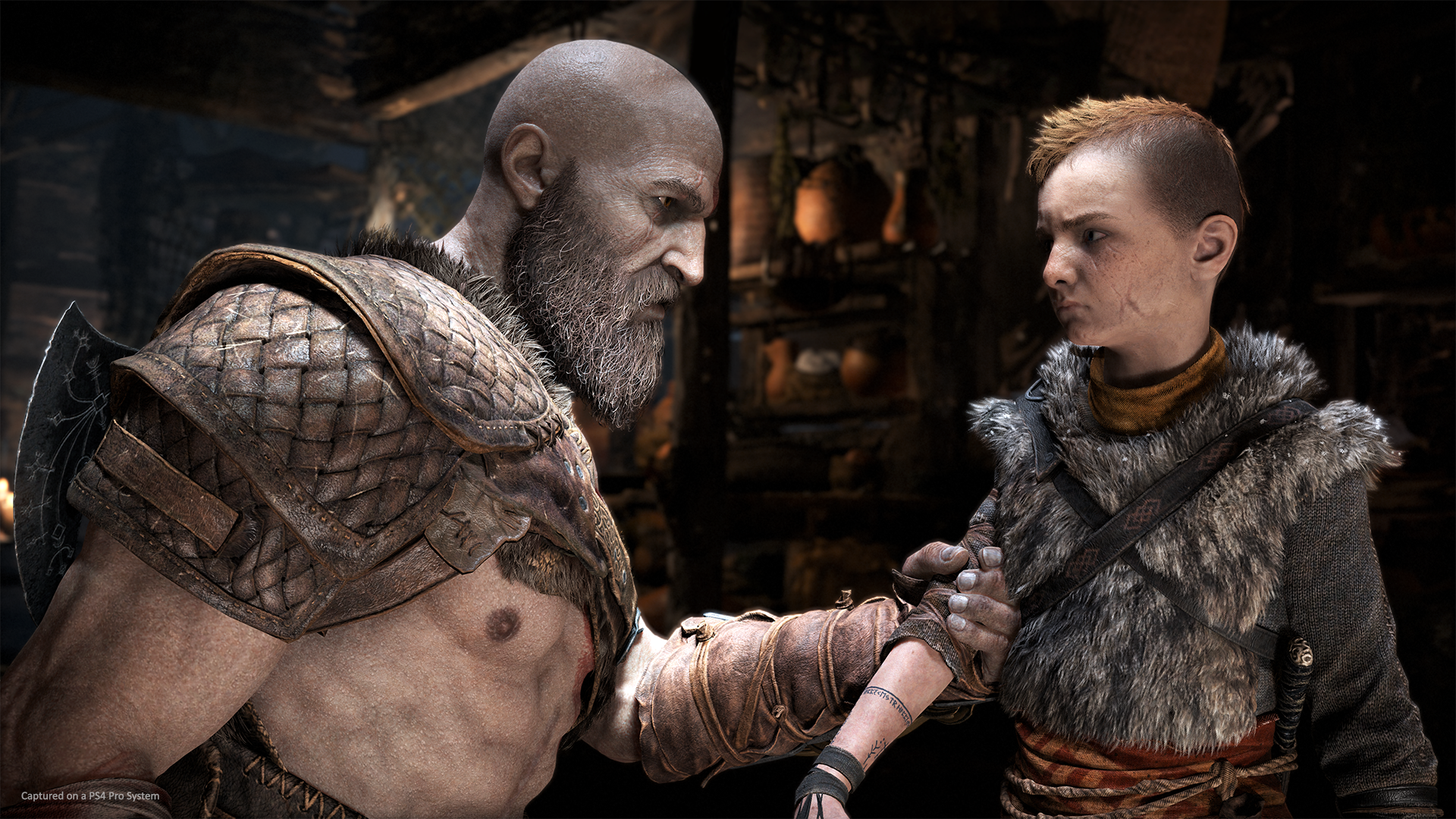 Kratos has changed from his earlier adventures in which his enemies would be dealt with in a gory rampage. With Atreus now at his side, everything is more considered and deliberate.
Long term fans of the series will no doubt find this change in character fascinating, but will also delight when the chance does come to unleash his well-known power.
Hordes of enemies are still crushed to devastating effect – but for the first time, it feels as though Kratos is fighting for truly personal reasons rather than in blind rage.
God Of War is heavy-duty combat and third-person exploration and adventure gameplay at its best, but with a deep and complex story players can invest in.
As for combat, the latest iteration of God Of War is slightly different in that Kratos now wields the Leviathan Axe instead of the twin blades of the past. The axe has the ability to be thrown and then recalled, creating opportunities for distance takedowns of some enemies.
At some points, it's also required to help solve certain environment puzzles blocking your movement forward.
But being a heavy duty weapon, it also means combat in this God Of War is more about timing attacks and counters as well as dodging and parrying attacks from several enemies as they close in at once.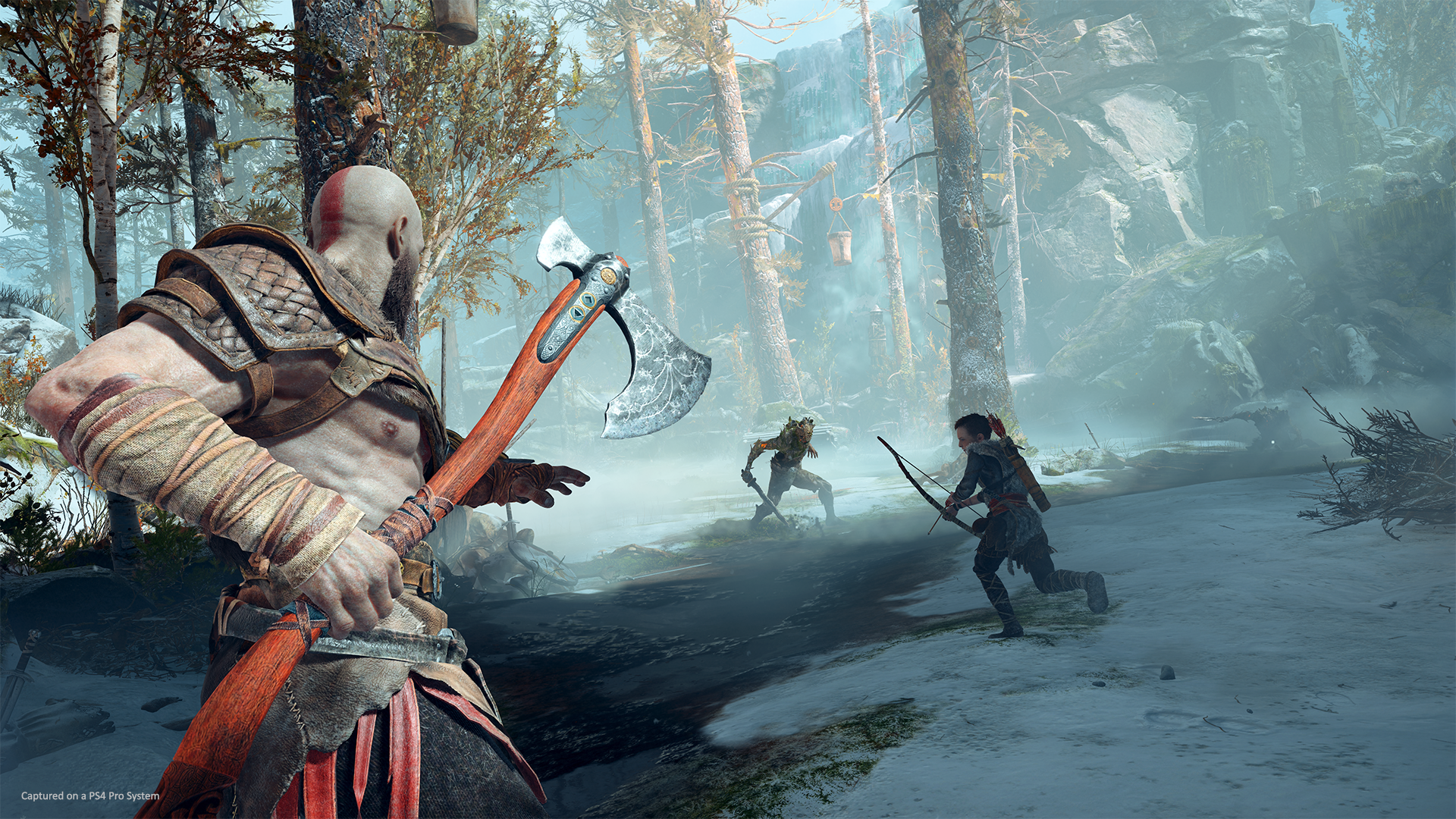 That's not to say that Kratos is restrained – violence and gore remain devastatingly present in finishing off enemies, just like previous games. Other areas may have been evolved, but the combat remains just as eye-wateringly brutal.
There's also a complex upgrade system to help level up the abilities and powers of both Kratos and Atreus. The system also contains multiple skill sets for magic spells, and ways to upgrade both characters' armour and weapons, with a plethora of combinations and routes you can take.
Don't be alarmed if you're confused by it at first, it takes a few hours of gameplay to get comfortable with it.
The scale of God Of War is also one of its strongest assets. The Norse realm itself is stunning to explore and is loaded with multiple set piece locations that you can't help but explore. Thankfully, this is possible once the map begins to open up.
Then there's the scale of the various gods and creatures you encounter, all of which leave you wide-eyed – particularly if it's a boss you have to try and dispose of.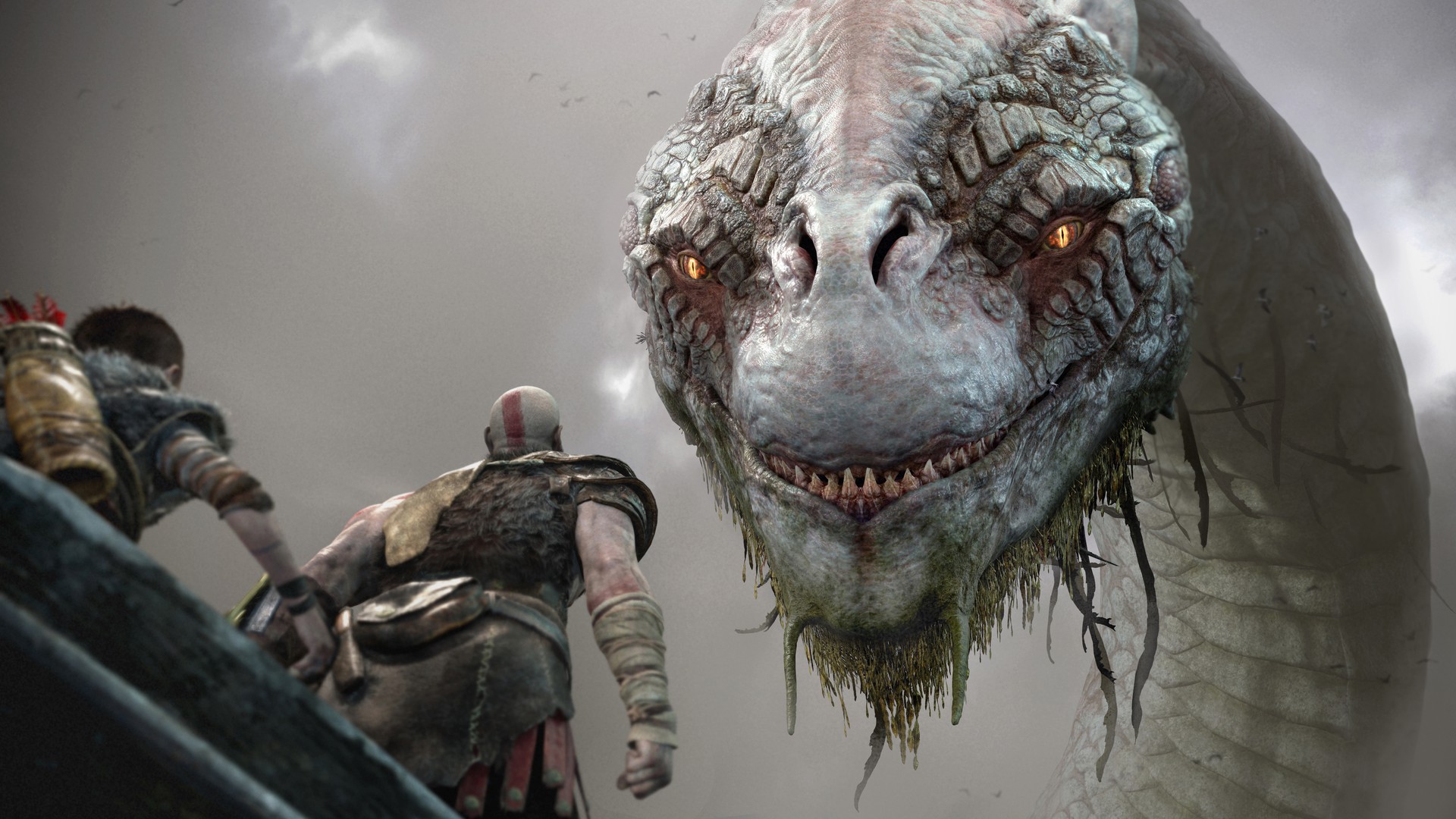 God Of War then is a triumph for the PlayStation 4. The game is a well-crafted reimagining of a series already held dear by many gamers, and to have transported the setting so drastically, and evolved the central character so much is an achievement in itself.
But the mysterious new setting and change in Kratos that brings new found depth to his character are the biggest highlights of the game.
No longer is God Of War just an explosion of testosterone and violence, it's a story and a world you want to keep diving deeper into.