HomePod first look: Apple's take on the smart speaker is all about the music
The HomePod is a crucial product for Apple and its relationship with music – perhaps its biggest step since the iPod or Apple Music.
Like both of those devices, HomePod is being framed by Apple as a way to change and "innovate" how consumers listen to their favourite music and how they discover new material.
Packaged in the tech hardware format of the moment – a wireless speaker made smart by its housing of a virtual assistant – HomePod is likely to be one of the landmark devices of 2018 regardless of how it is received.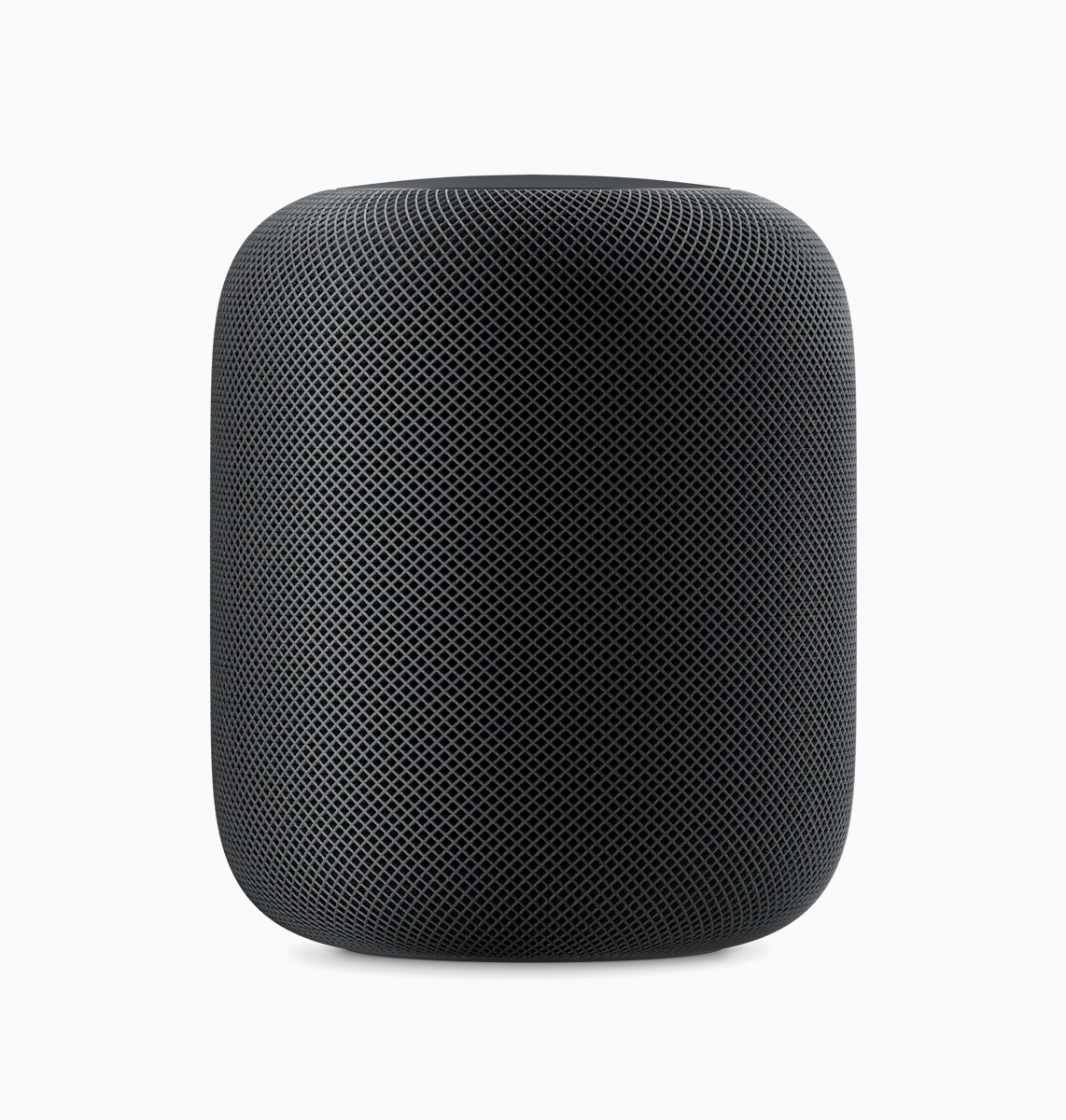 So what is public response likely to be? This is what we learned during a hands-on session with the new speaker.
Audio Power
The first thing to comment on is the good looks of the HomePod. The curved edges and mesh finish make the device striking in both the white and space grey finishes.
On top, the colourful Siri waveform appears when the wake phrase "Hey Siri" is used, and this space also houses the subtle touch volume controls, while a single tap can also be used to pause or resume audio.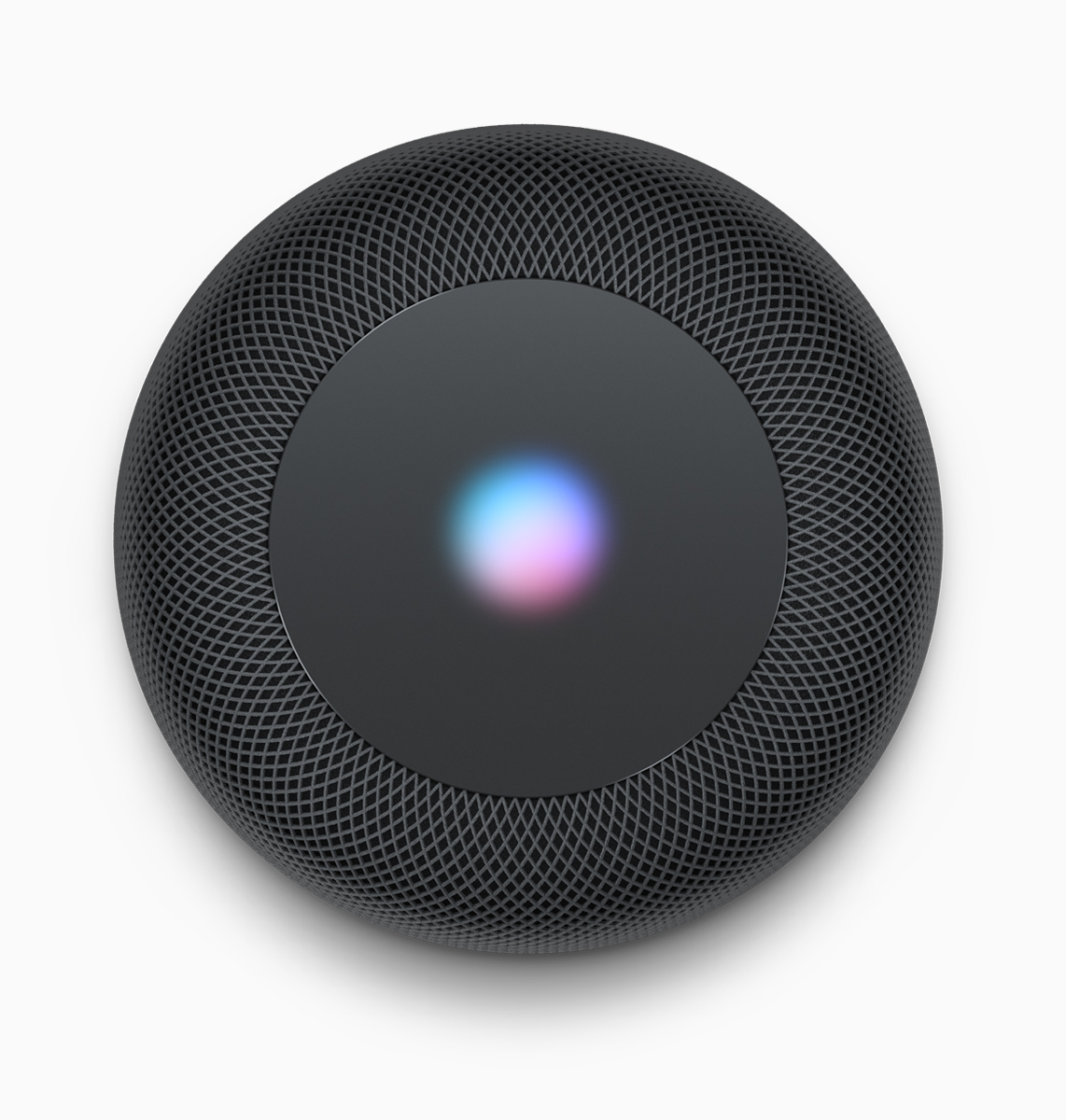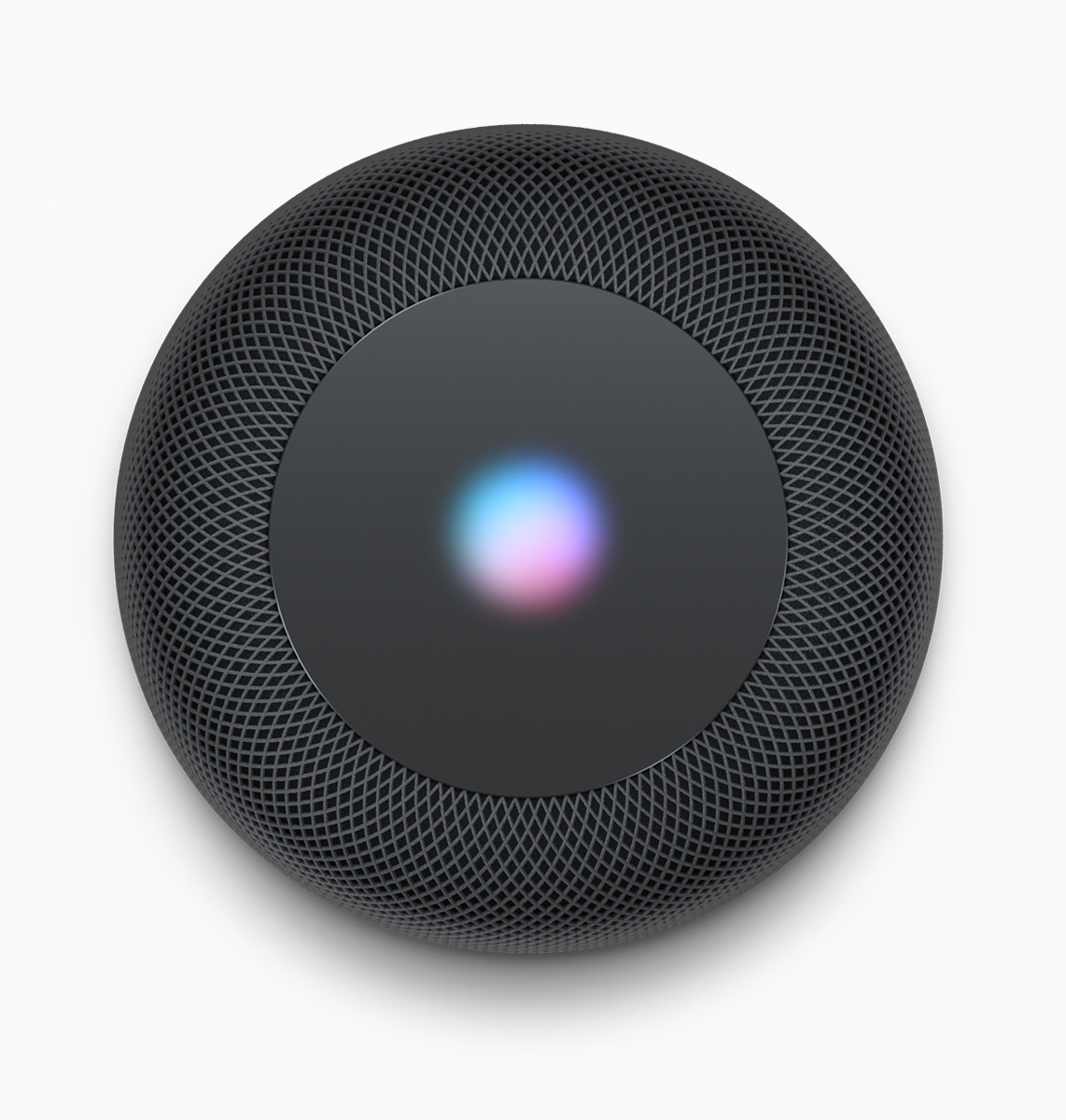 On the audio front, Apple has gone to great lengths to detail the range of sound technology housed inside HomePod, and how that helps create a potent music experience.
During our demo we were played a range of tracks across genres – from Ariana Grande and Ed Sheeran to Gregory Porter, the musical Hamilton and Disney's Frozen.
What is clear is that Apple want HomePod to be regarded as a high-end home music system. In the demos we heard, bass was always deep without becoming distorted, while there was a clarity in the other instrumental and higher notes that cut through the rest of the audio.
It certainly seemed to be every inch a high quality experience.
With the volume up at around 80% the HomePod sounded like a system of considerably larger scale than its just under seven-inch form.
The spatial awareness and echo cancellation technology built into are at work here, with the device able to work out its setting in a room and disperse sound accordingly.
During the demo, HomePod was also shown off against some of its smart speaker rivals – including the Sonos One, Amazon Echo and the Harman Kardon Allure.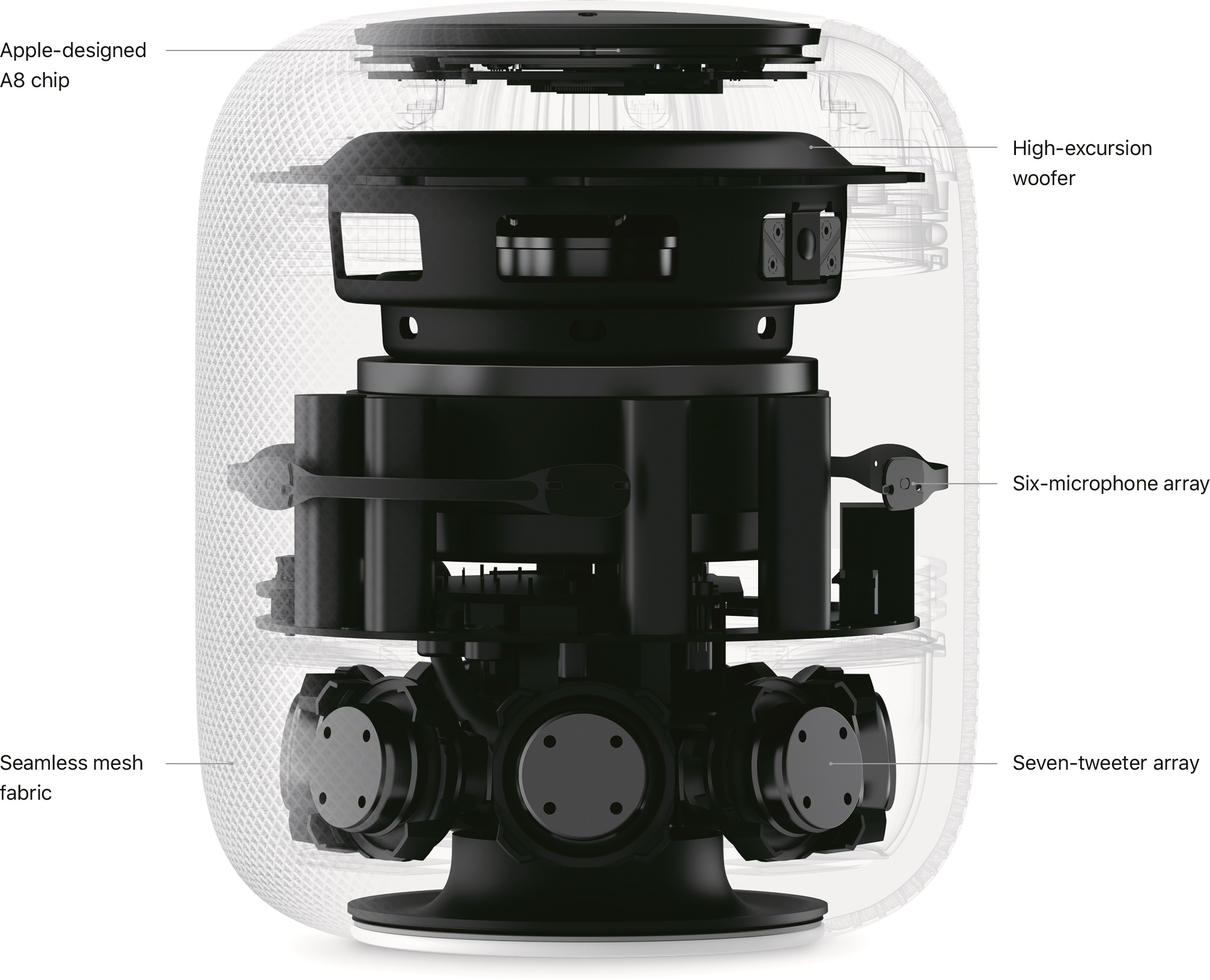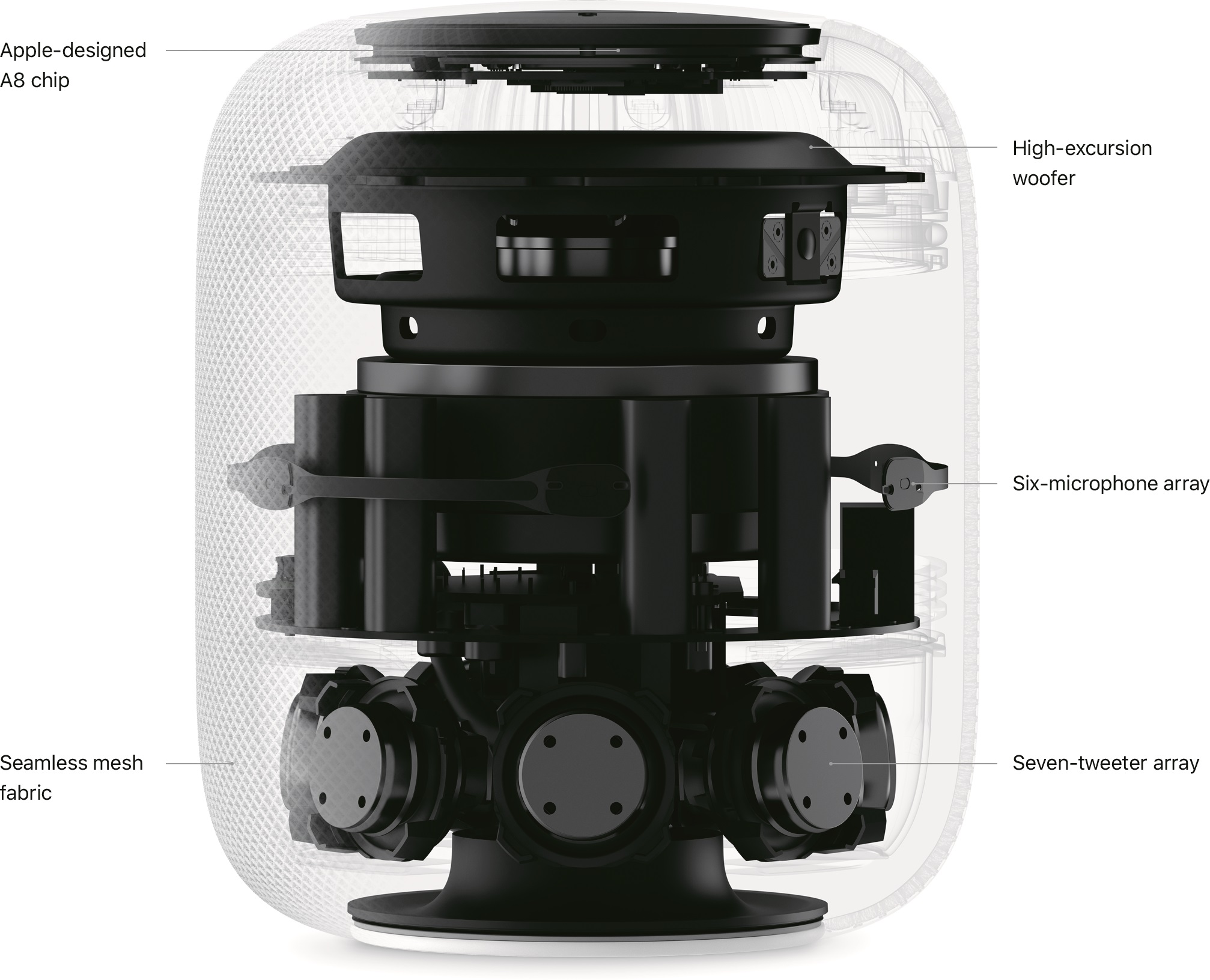 Apple's device was the strongest performer in this test, but in truth this is to be expected as it is comfortably the most expensive and powerful of the group.
Another issue is compatibility – the HomePod only works with Apple Music – which isn't ideal for users of Spotify and other music services, who will need to start paying for an Apple Music subscription fee should they wish to get the speaker working fully.
Siri
The demo also included the first in-depth use of Siri seen on the HomePod – an intriguing point given the assistant's perceived need to catch-up with Alexa and Google Assistant.
Much of Siri's work revolves around music, with users able to ask detailed questions on artists, albums and when the track itself was released.
In the demo, Siri was responsive and notably more human sounding than earlier iterations of Apple's assistant. There's still some work to be done here to match the likes of Amazon's Alexa – the language of an album description we heard struggled to flow in some parts – but Siri is improving as an assistant.
This was also glimpsed in the set-up and smart home capabilities of HomePod.
To set up the device, users hold their iPhone close to the speaker in a similar manner to setting up AirPods for the first time. This process connects HomePod to your home WiFi network as well as capturing your Apple ID and Apple Music account so users can then dive straight into their usual listening habits.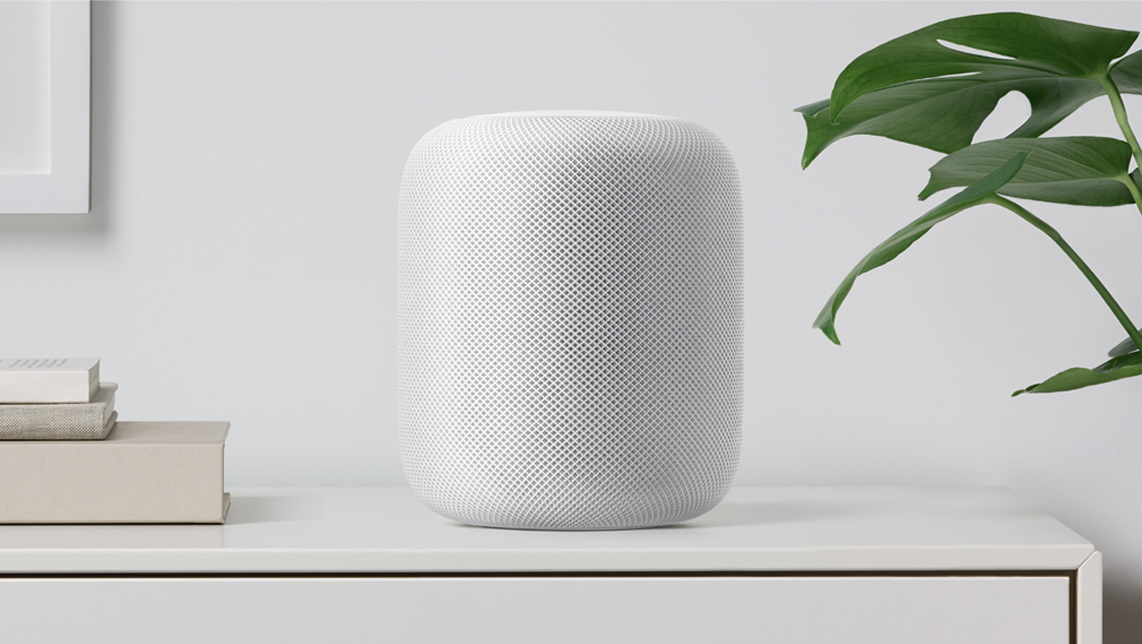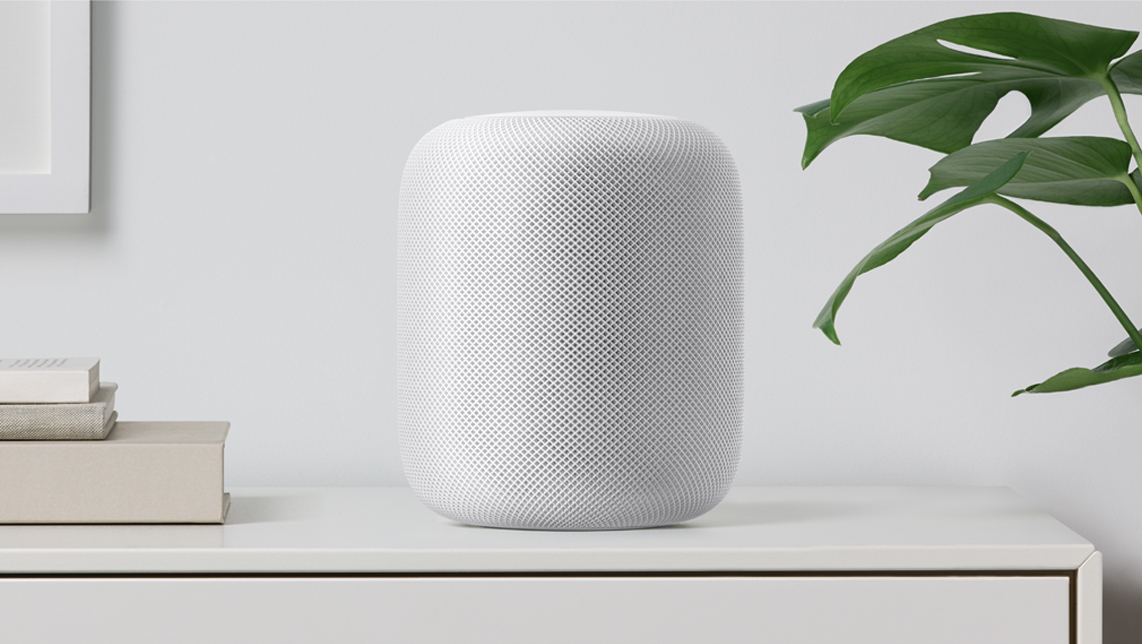 With this connection in place it's also possible to create reminders and notes, as well as send messages and make calls over the HomePod speakers.
As a smart home hub it also showed promise, able to control various smart home appliances as well as control scenes created in Apple's Home app, which enables users to group and control multiple items at the same time.
First impressions
The HomePod then has the makings of a strong smart speaker, but questions remain over its value at £319 given the wide range of competition, and that some features – such as stereo pairing and multi-room audio – are not coming until later this year. Both are commonplace in many other home smart speakers.
HomePod also arrives with Amazon and Google having taken a strong hold on the smart speaker market, a hold that will not be easy to shake off. However the iPod and the iPhone both arrived late to their markets too, and we know how that turned out.
HomePod in its current form feels more like a specialist device for audiophiles rather than something every consumer will crave and so its true competition is more likely to be Sonos and co, rather than Amazon and Google, placing the focus on songs rather than Siri.