Amazon Echo Buttons go on sale in the UK
Amazon has launched its interactive buzzers that pair with the Amazon Echo in the UK for the first time.
Echo Buttons, which connect to the smart speaker and can be used as part of interactive quiz games, were first announced by the tech giant earlier this year.
They form part of a growing ecosystem of Echo products the firm hopes to have scattered throughout a modern smart home.
The multi-coloured buttons connect to an Echo device and can then be used as part of games powered by artificially intelligent assistant Alexa.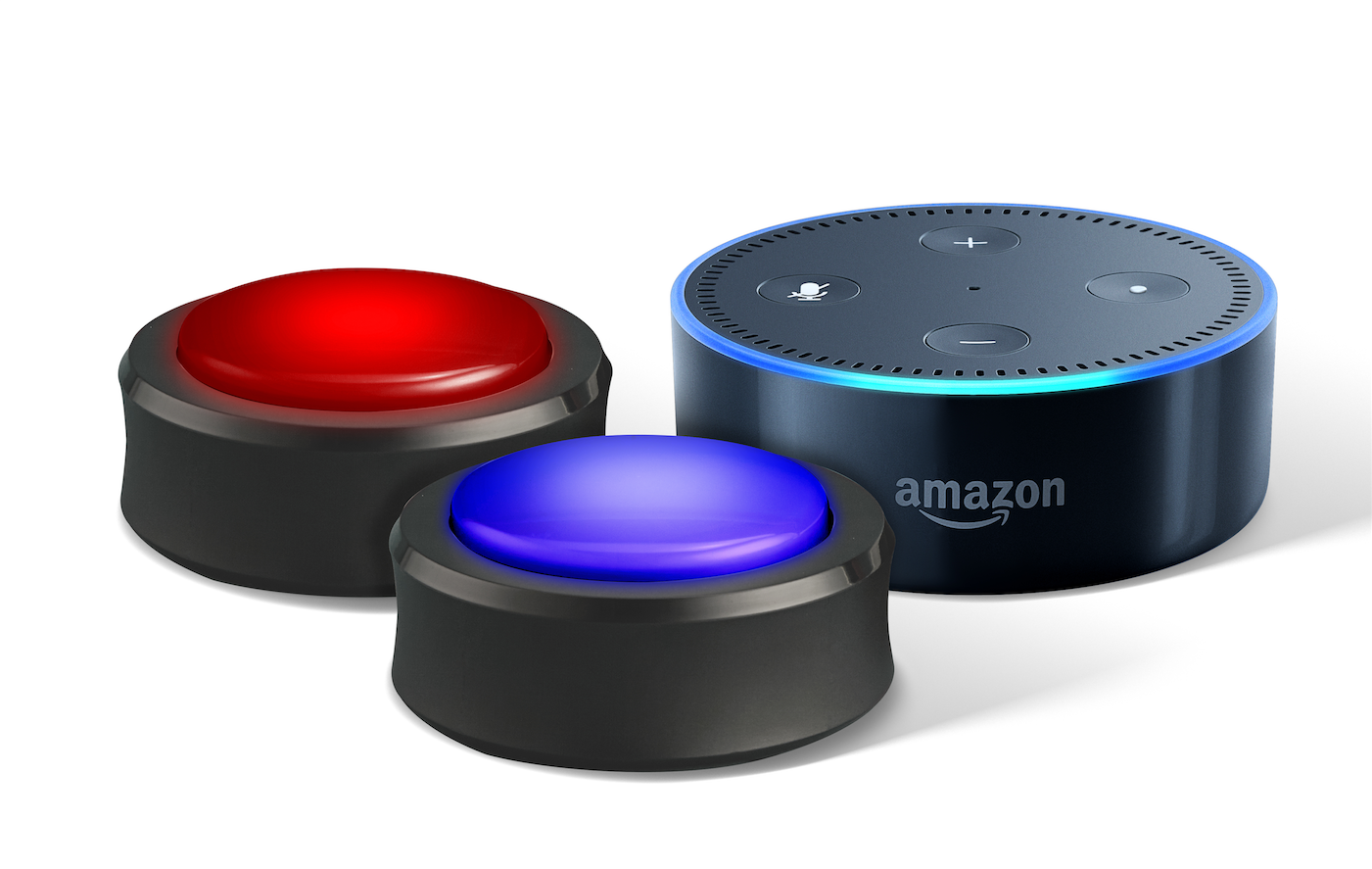 The Buttons, which Amazon confirmed it will sell in packs of two for £19.99, will be supported by a range of games launching as Alexa Skills.
Amazon has rapidly expanded its range of Echo products this year, also launching a second generation Echo as well as a smart home hub-powered Echo Plus and the Echo Show – the first to include a display for video content.
In the US, the Echo Look – a camera-based device with built-in AI for outfit recommendations – and the Echo Spot alarm clock have also been launched.
Smart home technology has become increasingly prominent in 2017, as more home appliance firms embrace technology and choose to embed internet connectivity into their devices.
Amazon, along with Google's own Home line-up of smart home hubs and their rapidly rising popularity among users, has further fuelled the new gadget range.