Facebook Messenger introduces 4K resolution photo sharing
Facebook Messenger is to enable users to share images at 4K resolution as part of an update to improve the popular messaging service.
The update will enable Messenger users to send and receive images up to 4096 x 4096 pixels in size – at the top end of the image quality many modern smartphones support today.
Facebook said the move was in part fuelled by the number of images now being shared through the service.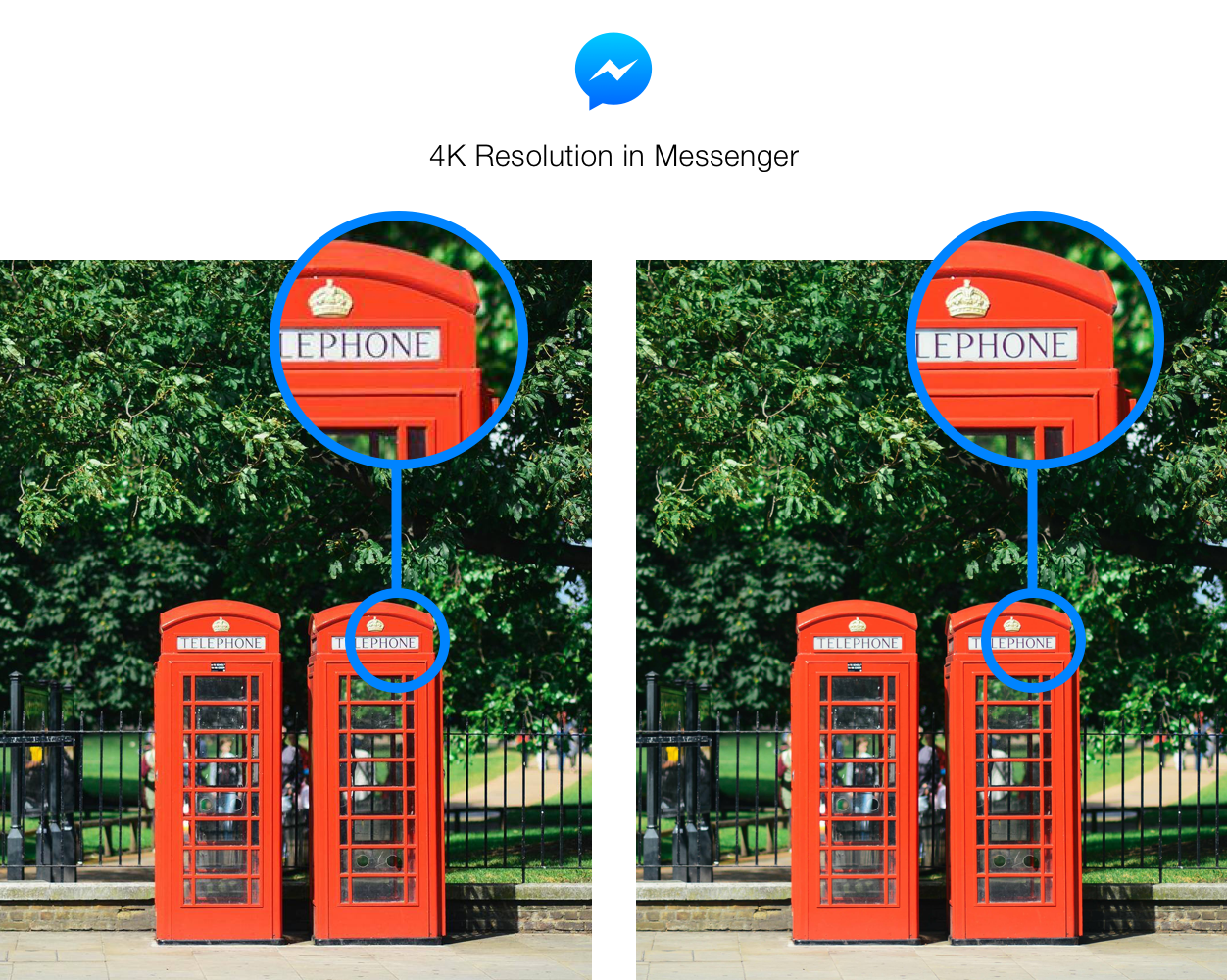 "We heard that people want to send and receive high resolution photos in Messenger — and considering people send more than 17 billion photos through Messenger every month — we're making your conversations richer, sharper, and better than ever," Messenger's Sean Kelly and Hagen Green wrote in a blog post on the update.
"Your photos will also be sent just as quickly before, even at this new, higher resolution."
Smartphone cameras have become increasingly sophisticated in recent years, with the dual rear camera systems on many of the flagship devices now able to rival many dedicated cameras.
The social networking giant confirmed the new imaging feature would begin rolling out to users today in the UK, US as well as other parts of Europe and Asia, to users on both iOS and Android.