Watch: This immersive VR technology allows users to interact in a remarkably novel way
A singular method of virtual reality allows users to share physical interactions despite performing very different tasks.
Innovators at the Hasso-Plattner Institute (HPI) lab for Human Computer Interaction in Germany came up with a technology known as mutual human actuation – which lets two users feel real physical feedback while using VR headsets.
The force feedback technology involves two users performing very different tasks. For example, while one user virtually pulls on a fishing rod the other is flying a kite, but in the real world one is holding a pole and the other the end of the rope attached to the pole.
The technology was created by Professor Patrick Baudisch and his PhD students Lung-Pan Cheng and Sebastian Marwecki.
"It provides users with a sense of physicality," Baudisch told the Press Association. "Unlike traditional VR which allows users to see and hear, mutual human actuation allows users to feel."
Baudisch said the technology "fits well" with games and virtual experiences which already exist, but is a way to "drastically increase" users' sense of immersion.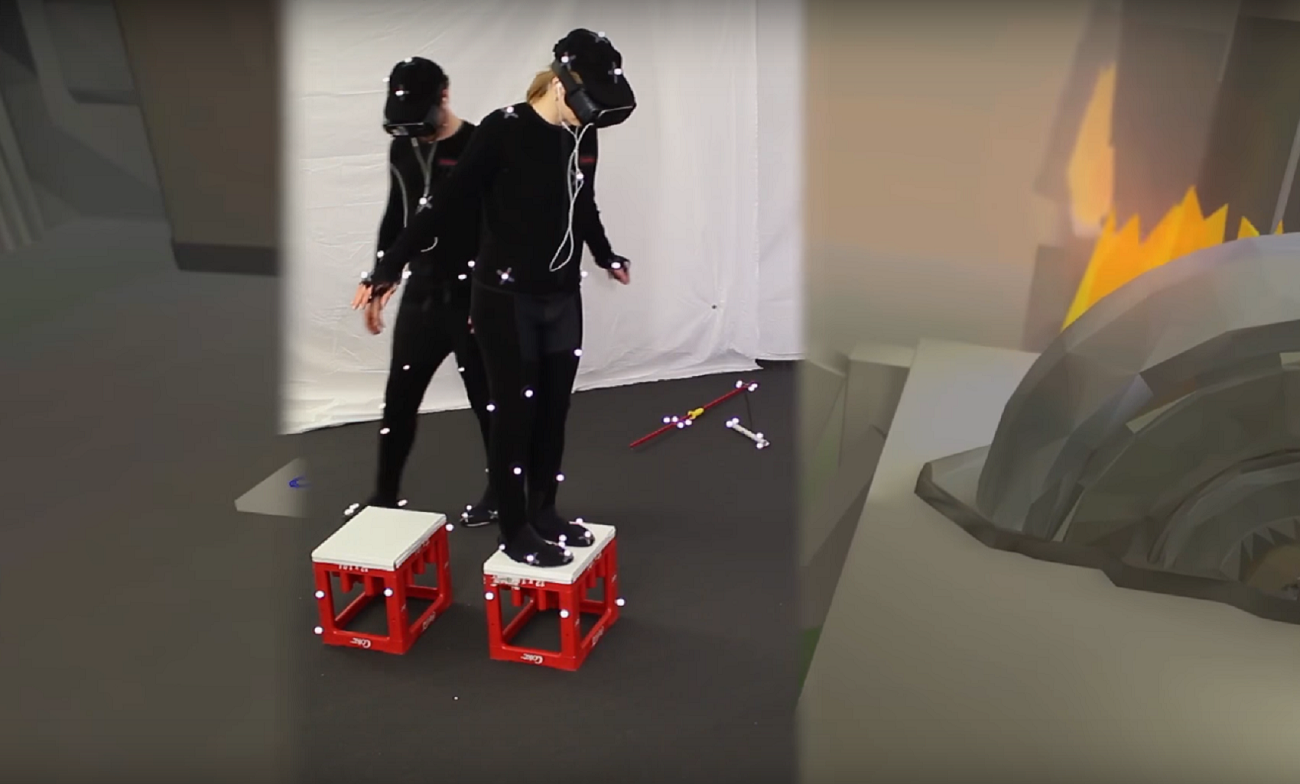 "The next step for VR as a whole has to be to reach the next level of immersion and realism," said Baudisch. "Displays and sound are already pretty impressive and tweaking them further will get you only so far.
"But suspension of disbelief fails whenever a user tries to touch an object in the virtual world. This is what needs to be fixed.
"Mutual human actuation is a big step in exactly this direction."
Watch the full video of mutual human actuation in practice below.
The team from HPI are presenting their technology at the 30th User Interface Software and Technology (UIST) Symposium 2017 next week. Learn more about that here, and see more from HPI here.