This kit uses electric paint and a piece of paper to make a fully functional lamp
A project that promises to give anyone the power to turn a piece of paper into a fully functioning electric lamp using just paint, some LEDs and no tools, has reached its Kickstarter goal.
The Electric Paint Lamp Kit reached its funding goal in under 24 hours, with the apparent ease of the kit seemingly drawing people in.
Bare Conductive, the UK company behind it, created the first consumer-facing electrically conductive paint, and have now used that to give people of all abilities the chance the create their own lamp out of paper.
1. The first step requires painting electric buttons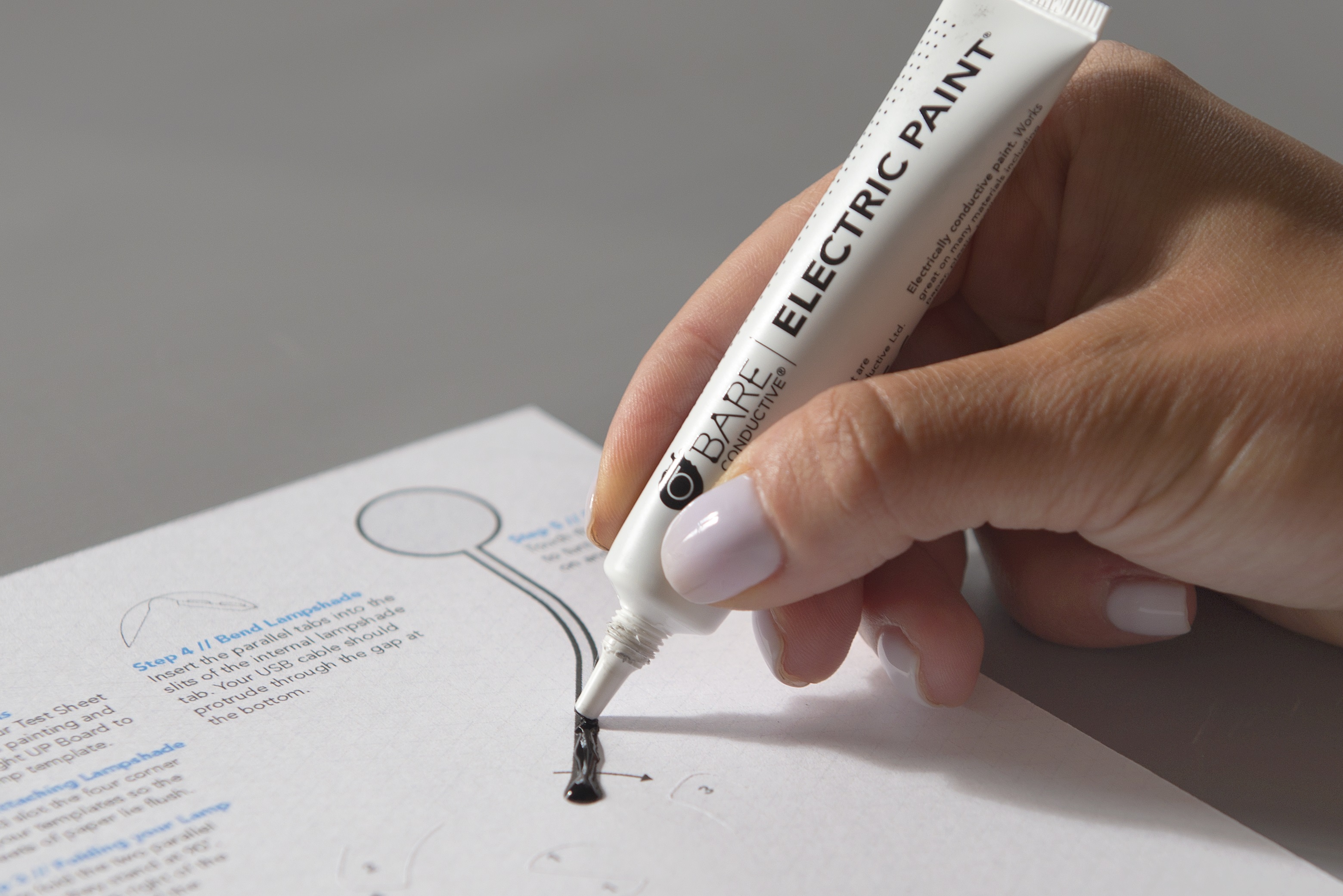 Electric paint is quite literally an electrically conductive paint that allows you to paint buttons or circuits – or use as a conductive adhesive – on materials including paper, plastic and textiles.
The paint can be used to, for instance, carry a current to light an LED – or be used as a sensor, as it is in the Electric Paint Lamp Kit.
Using the paint you can make a touch, dimmer or proximity lamp, as demonstrated below. 2. Next you need to connect the Light Up Board
Once your paint is dry just take the Light Up Board, which is powered by USB and comes with six LED lights, and twist it into the template to connect it. 3. Add the lampshade and you're good to go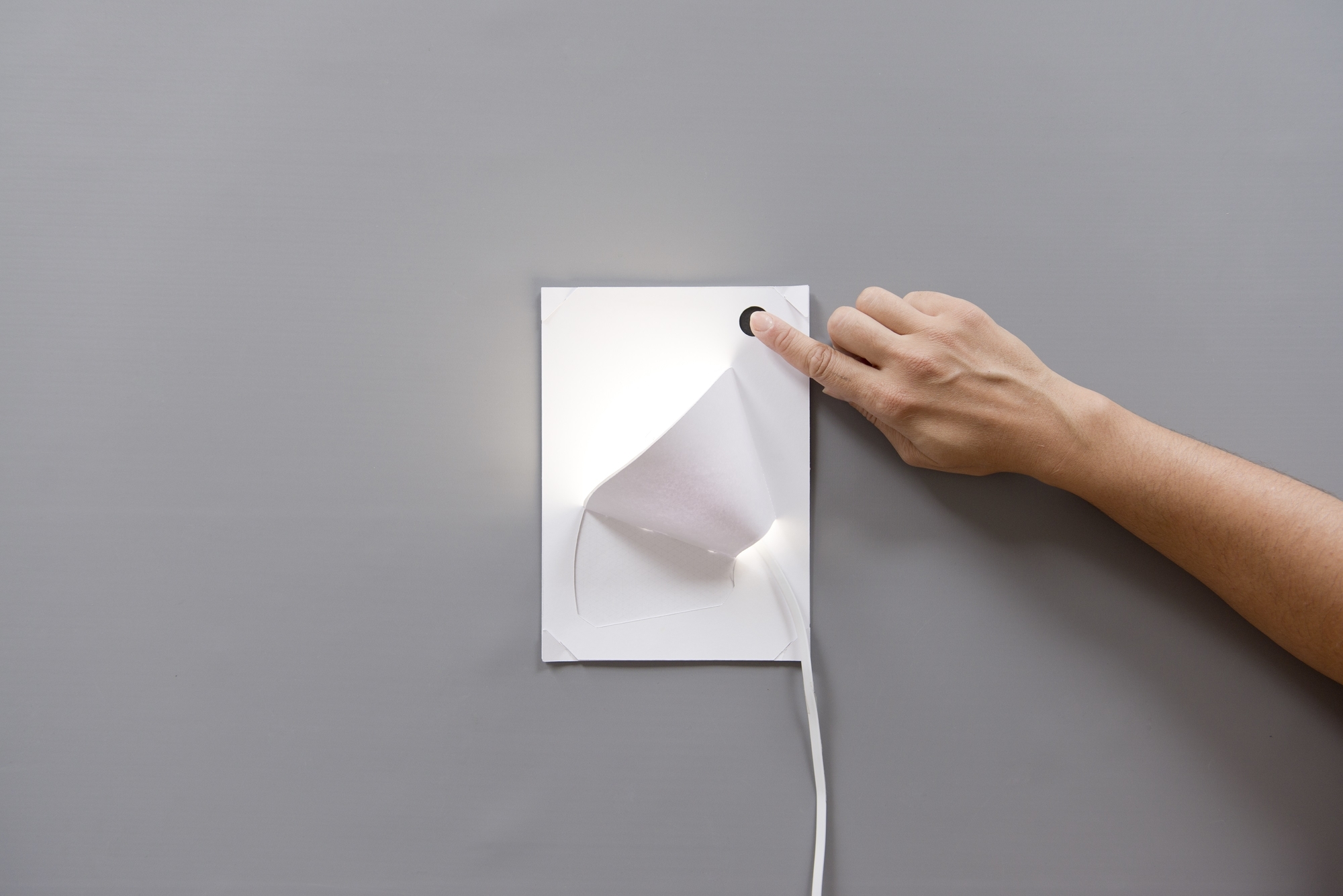 The ease of the lamp being on paper means the the kit can then be decorated as desired, and doesn't even have to be used as a lamp. Bare Conductive's Kickstarter campaign shows people using the kit to create light-up sunglasses, bike helmets and watches.
With the project fully backed, it shouldn't be too long before the creation is more widely available.