This autumnal-looking sweater changes colour in different weather
A colour-change sweater is now on sale which morphs from yellow to orange depending on the air temperature.
The Ice Knit comes from tech-loving clothing brand Stone Island.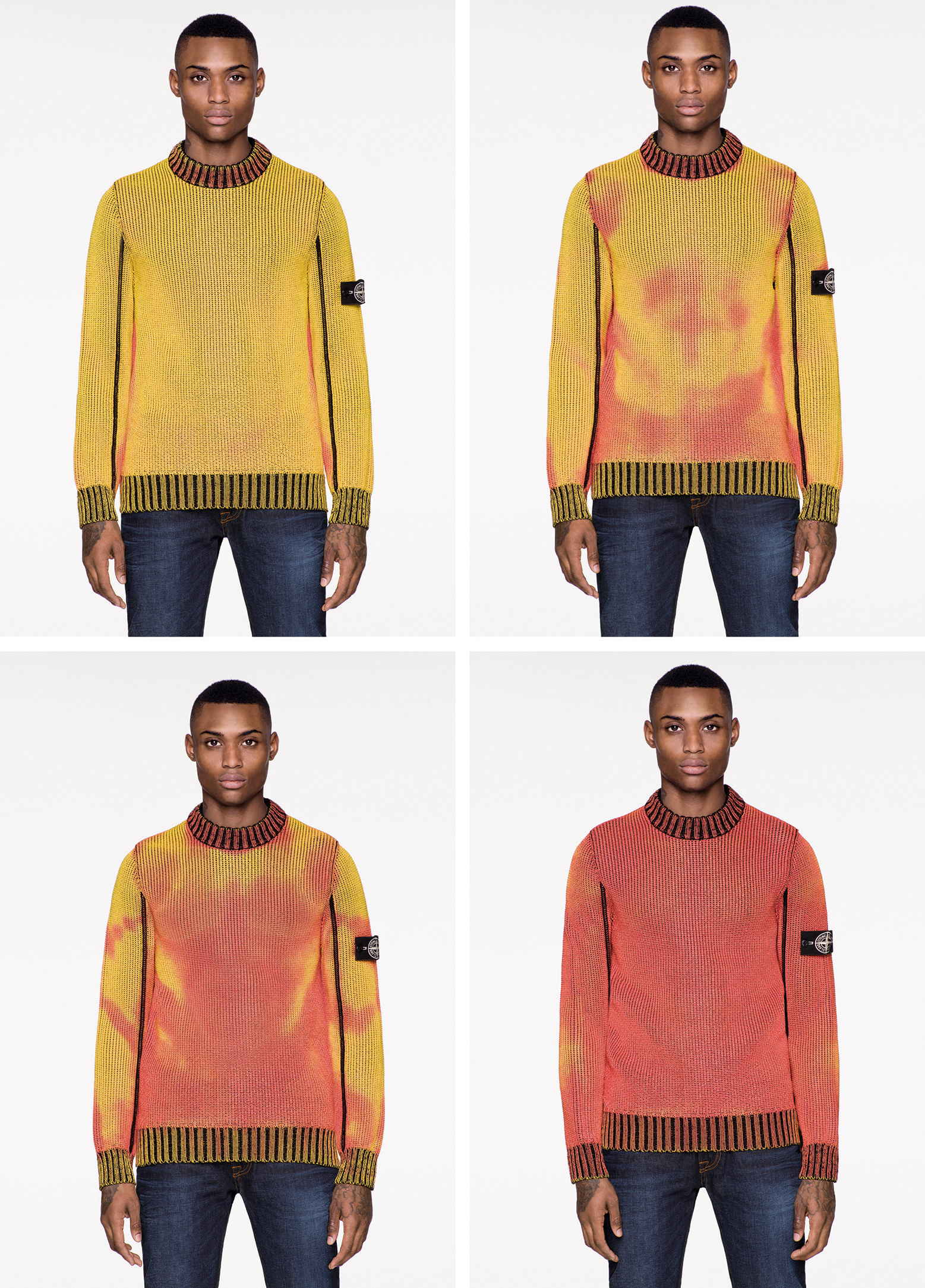 It also comes in emerald green, which turns to military green, and ivory which transforms into a grey, officially called anthracite.
Previously colour-change technology, such as 90s' mainstay Global Hypercolor, reacted to the wearer's body temperature.
The Ice Knit is different because it reacts to the external temperature.
A Stone Island spokesman said: "Garments are created with a double knit construction: the outer face is made in an exclusive thermo-sensitive yarn that drastically changes colour when exposed to cold, while the inner one is in pure wool."
It means there are no awkward sweat-patch shapes in the contrasting colours, although it is still possible to make hand prints.
As well as the sweater, Stone Island's AW 17/18 range includes a zipped hooded-cardigan and a beanie hat.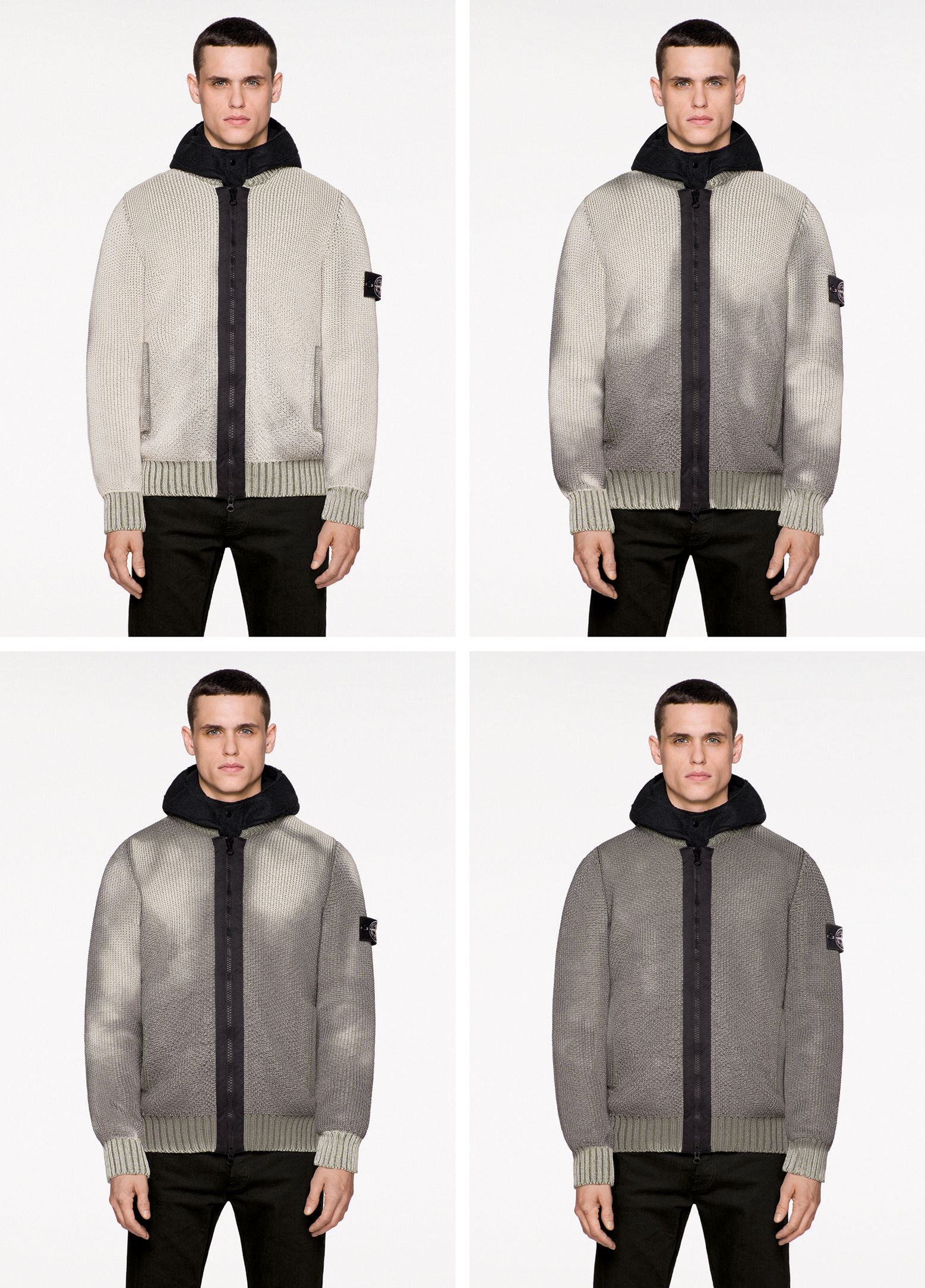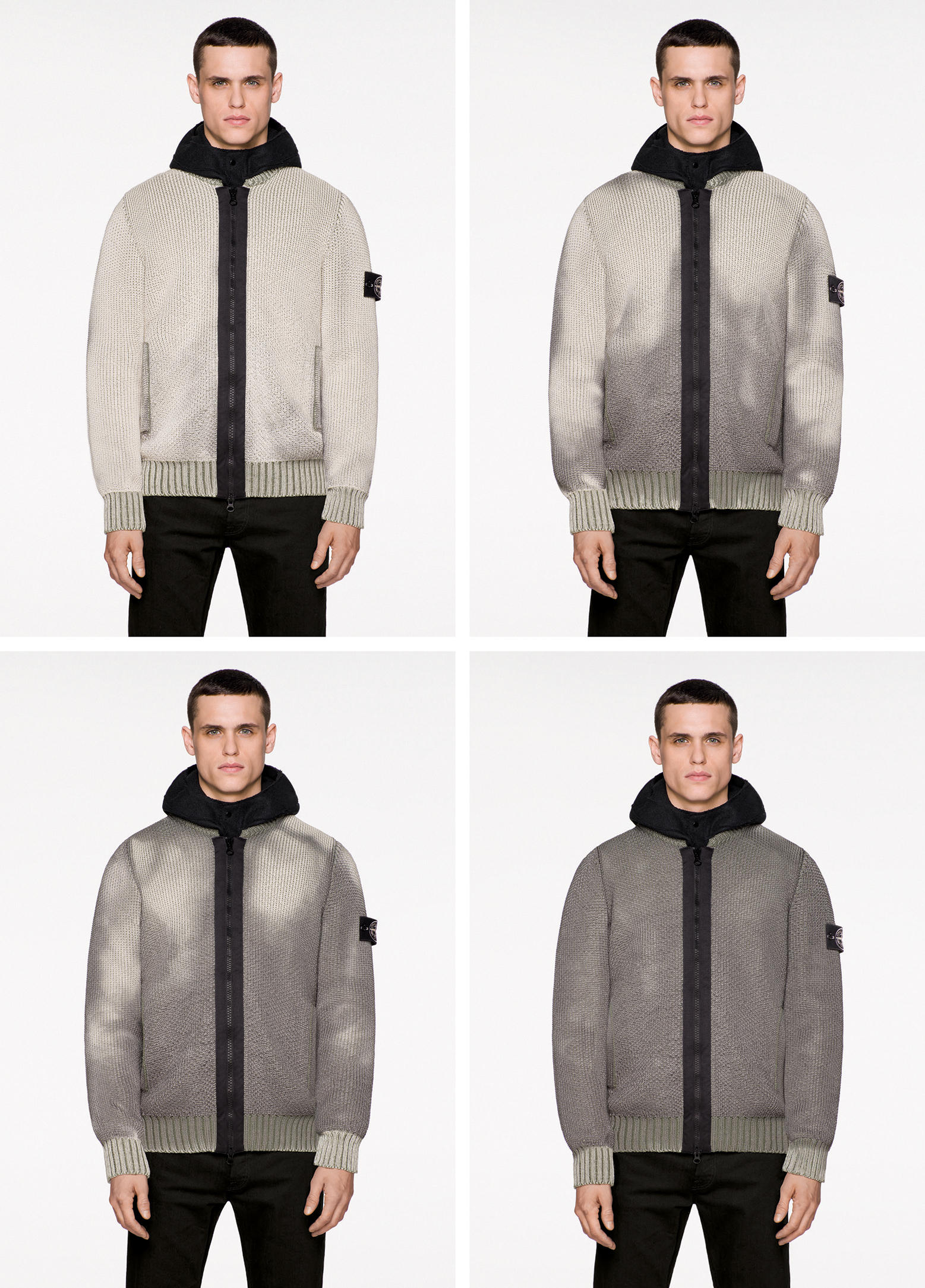 Stone Island has a history of applying innovative design and tech to its fashions.
While the Ice Knit is the first thermo-sensitive sweater, the company's first such piece was the Ice Jacket which launched in 1989 and has evolved in different colours and styles since then.