Android O officially arrives on August 21
Google has confirmed its next version of the Android operating system – Android O – will launch on August 21.
The tech giant appears to even have made a point of timing the launch with the solar eclipse that will sweep across the US on the same day, by flooding its official O website with links and references to both events.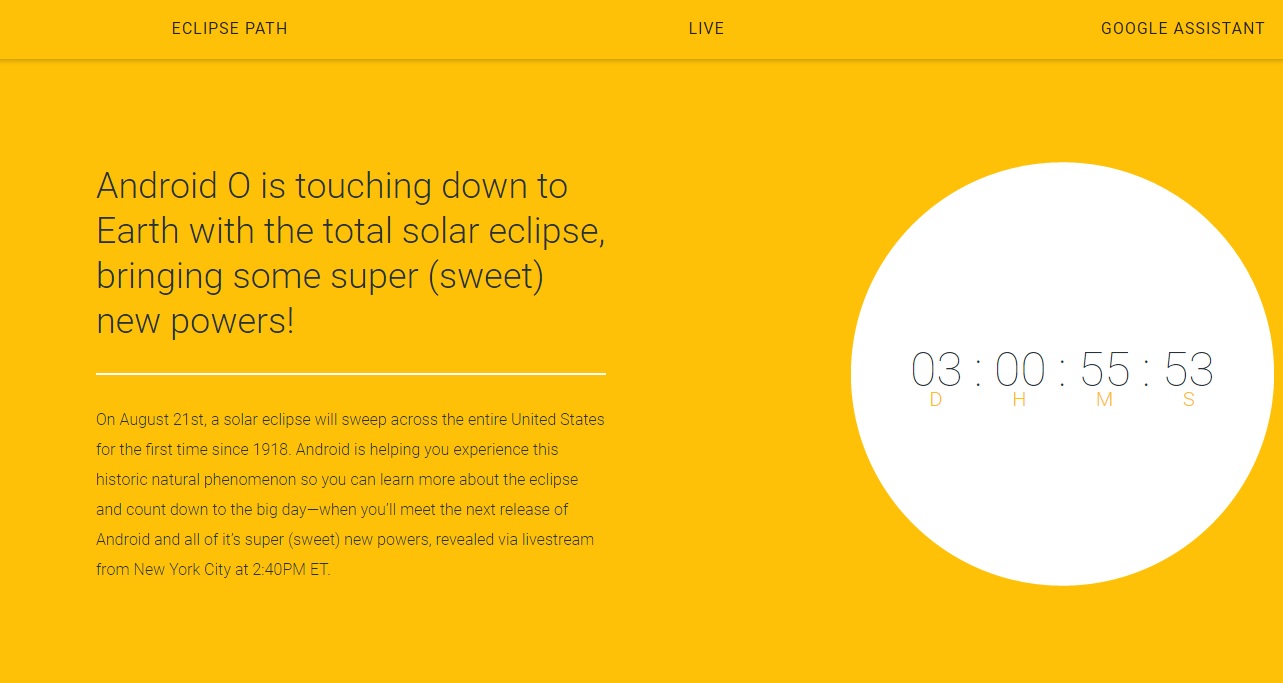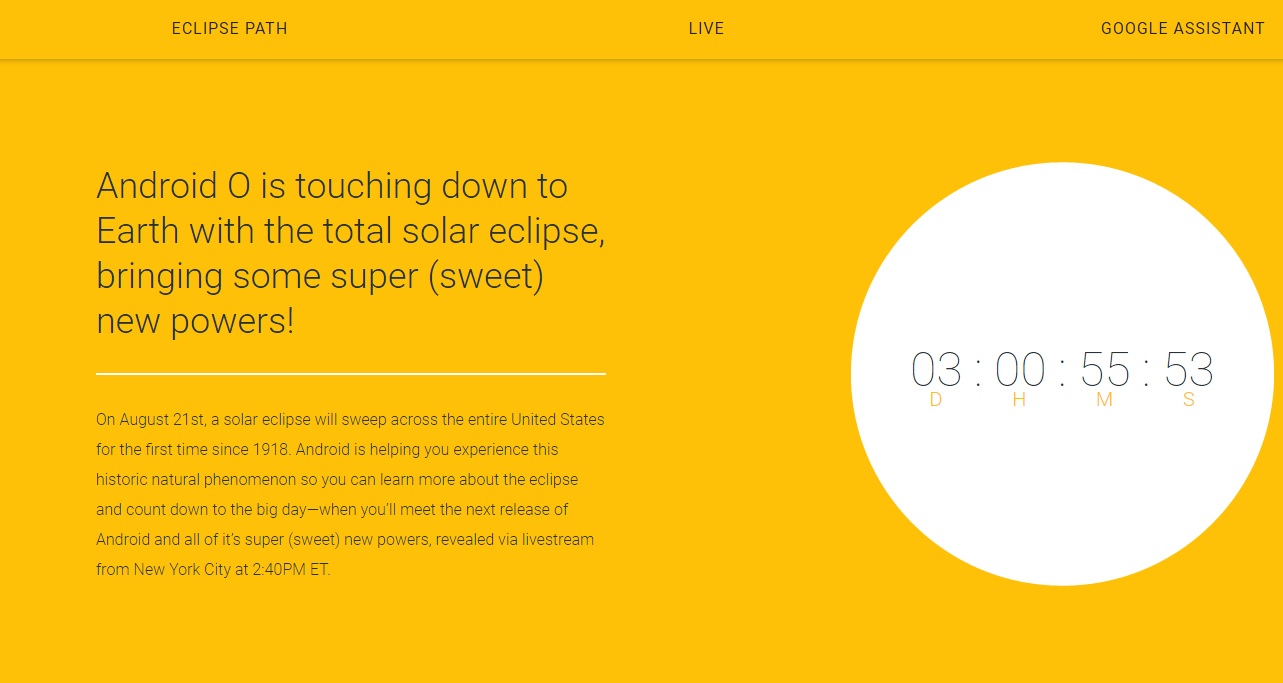 The new release, which was first previewed at Google's I/O developer conference earlier this year, will be officially debuted during a live stream beginning at around 7.40pm UK time on Monday.
The event will likely see the official name of O revealed – Oreo is the red hot favourite on the internet, with Google expected to follow its tradition of naming Android versions alphabetically and after "sweet treats".
The key features of Android O are also likely to be given a rundown, including the new Vitals setting that enables users to monitor Android as it runs on a user's phone, helping to improve battery life and general stability.
New notification dots and a picture-in-picture mode could also feature, having appeared in developer preview versions of the software.
The announcement is likely to be the first of several big reveals from Google over the next month or so, with a new version of its flagship smartphone, the Pixel, also believed to be in the pipeline for a September unveiling.