The Facebook app and site will soon become easier to navigate
Facebook is set to make some aesthetic changes to its desktop and mobile News Feed in the coming weeks.
The social media site has altered the appearance and ease of several features, including transforming the comments into grey chat bubbles.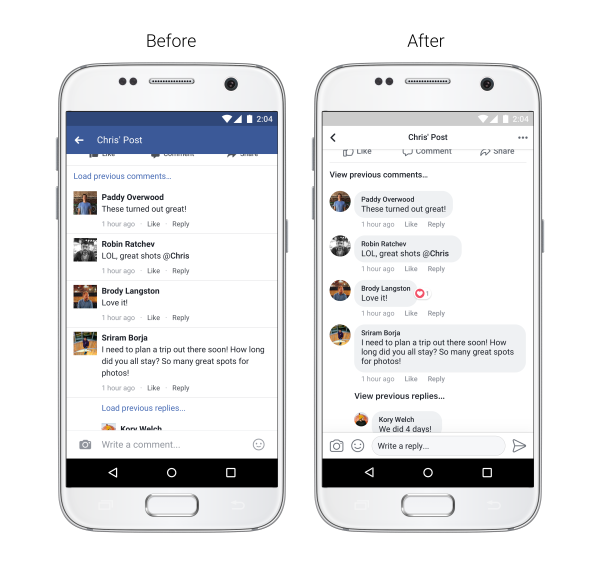 The changes aim to make the site more conversational and easier to navigate.
Previews to links will be enlarged to make them easier to read for users. Like, comment and share icons will also be bigger and easier to tap.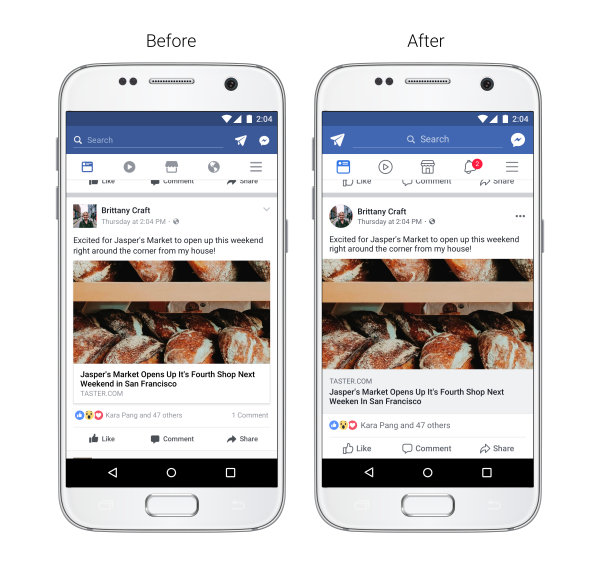 Profile pictures will also become round, in tow with the likes of Instagram and Twitter.
Changes also include an "increased colour contrast" to make the typography more legible. The "back" button is to be made more prominent, to clearly signpost users back to the News Feed.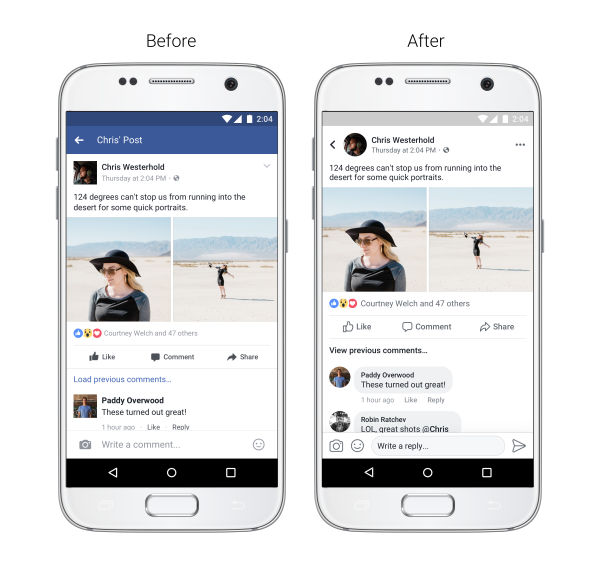 While these modifications will change the look and feel of the site, Facebook says it will not impact the reach of users' pages.