Popular white supremacist website the Daily Stormer has been expelled by GoDaddy
The world's largest domain-name seller has announced that white supremacist website the Daily Stormer has 24 hours to move its domain to another provider.
The neo-Nazi site, which takes its name from Nazi propaganda tabloid Der Sturmer, published a story on Sunday using obscene language about Heather Heyer – the activist who was killed in Charlottesville opposing white supremacists who had gathered in the city.
GoDaddy has been under pressure for months to drop the Daily Stormer, and in response to a tweet by prominent equality campaigner Amy Siskind they confirmed that's what was going to happen.
Heyer was among the group protesting against the Unite the Right white supremacist rally at the weekend, where Nazi symbols and salutes were seen, when she was hit by a car allegedly driven by James Alex Fields Jr into a crowd. He has since been charged with second-degree murder.
The Daily Stormer helped to organise and promote the rally – and the sexist language the site's founder Andrew Angler used in the post about Heyer is common for the website. It's known for attacks on women, people of colour, Jews, Muslims and immigrants.
A GoDaddy spokesperson said: "Given their latest article comes on the immediate heels of a violent act, we believe this type of article could incite additional violence, which violates our terms of service."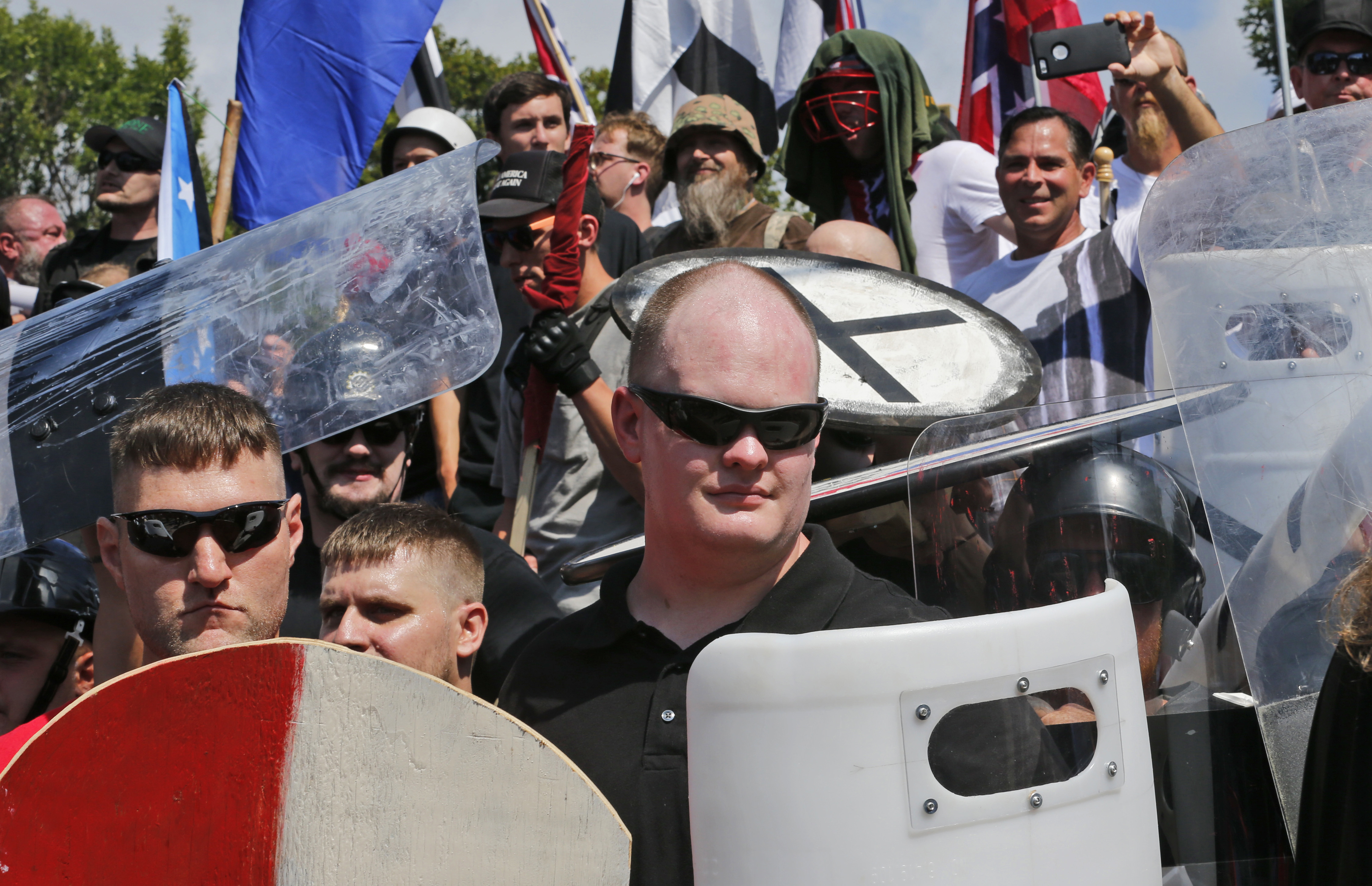 The company, who stressed that GoDaddy does not host the website's content on their servers, just the domain name, will cancel the service if no action is taken within 24 hours.
The announcement came on the same day as the Daily Stormer appeared to be hacked by someone claiming to be part of Anonymous, although an Anonymous-linked Twitter account wasn't able to confirm whether the hack had been carried out by an established member.
The hack resulted in a message on the website insisting that the Daily Stormer would be shut down permanently in 24 hours.