Amazon's Alexa is available on a mobile for the first time in the UK
Amazon's Alexa is now available on mobile in the UK for the first time after the HTC U11 added the voice assistant to its armoury.
The update takes the form of the HTC Alexa app, which once downloaded by U11 owners can be used to ask questions and issue voice commands to Alexa via the smartphone.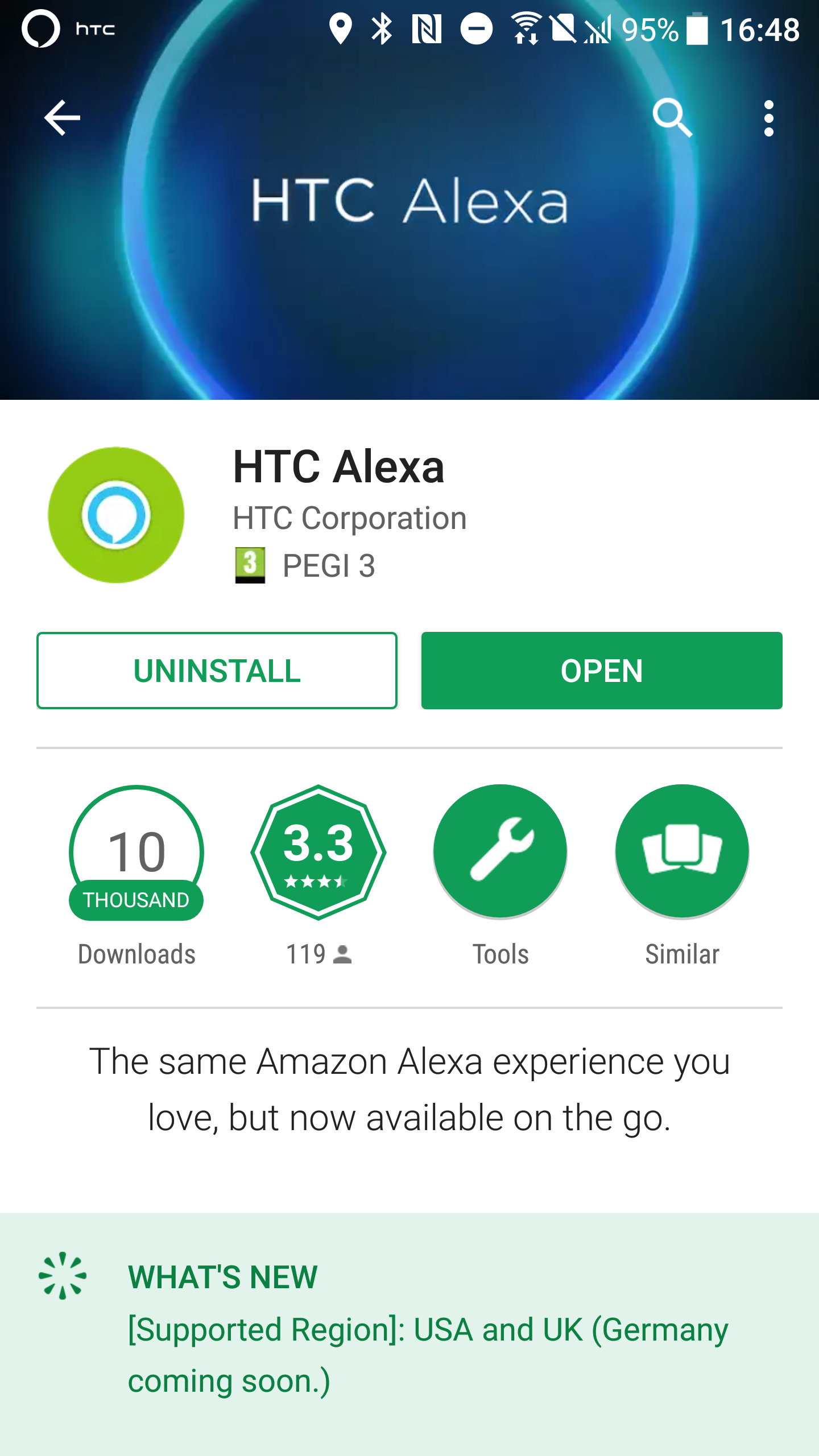 The U11's Edge Sense technology – which means squeezing the device can trigger actions – can also be used to launch Alexa, ready to hear your voice commands.
It's the first time the artificial intelligence-powered assistant has been made available as a built-in voice assistant on a smartphone.
Amazon's Steve Rabuchin, the firm's VP for Alexa, said: "Now, HTC U11 customers will have Alexa with them at home and on the go.
"Customers on the move can ask Alexa on the U11 for music and news, to cool their smart house on their way home from work, to check if they locked their front door, and to access thousands of other Alexa skills.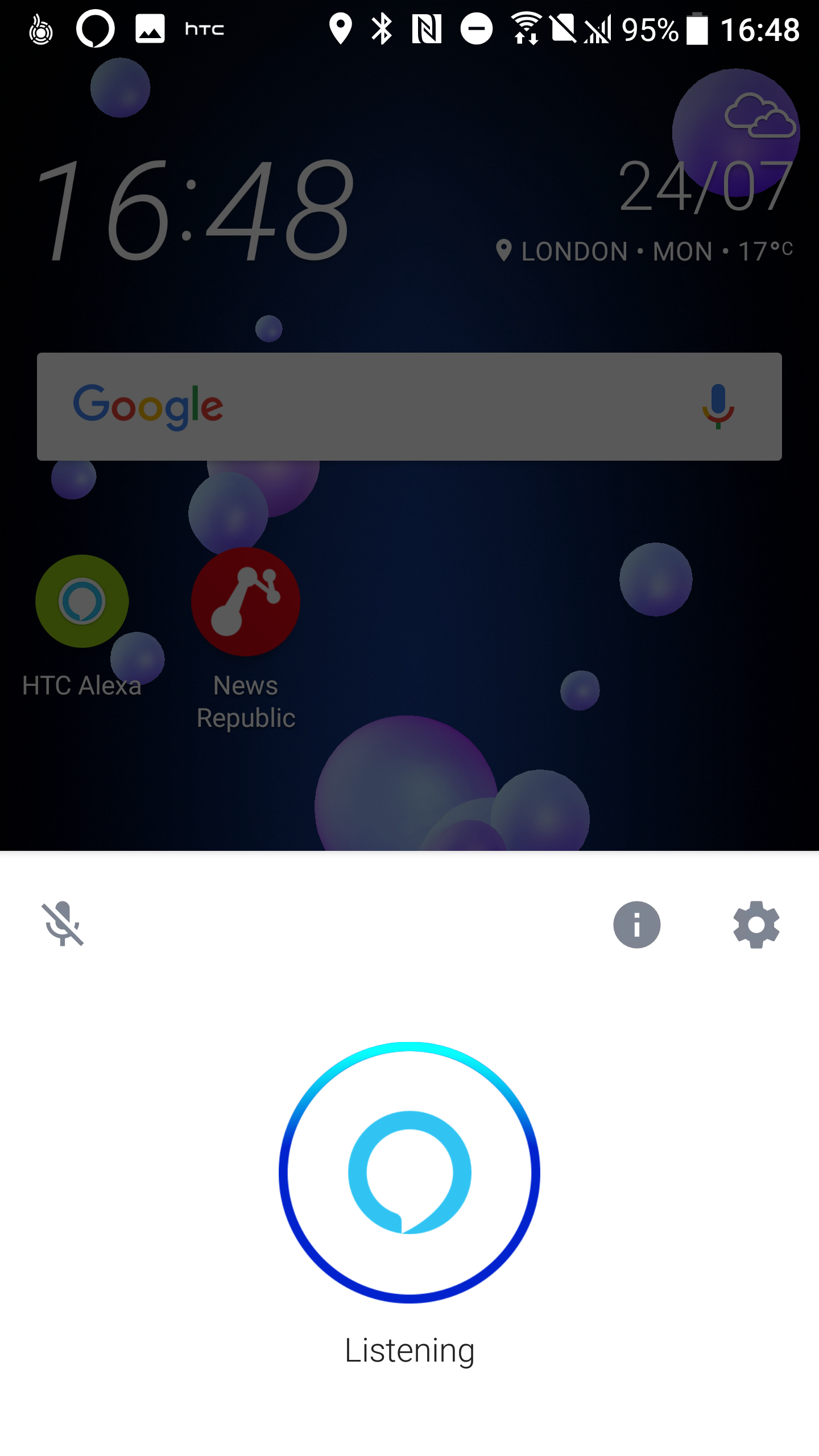 "We think customers will love the convenience of having hands-free Alexa capabilities wherever they go."
The update also places the U11 in the unique position of having two AI systems now available on the device, as Alexa joins the built-in Google Assistant.
The two virtual helpers have become household names in the last year thanks to the rise of their respective smart speakers – the Amazon Echo and Google Home.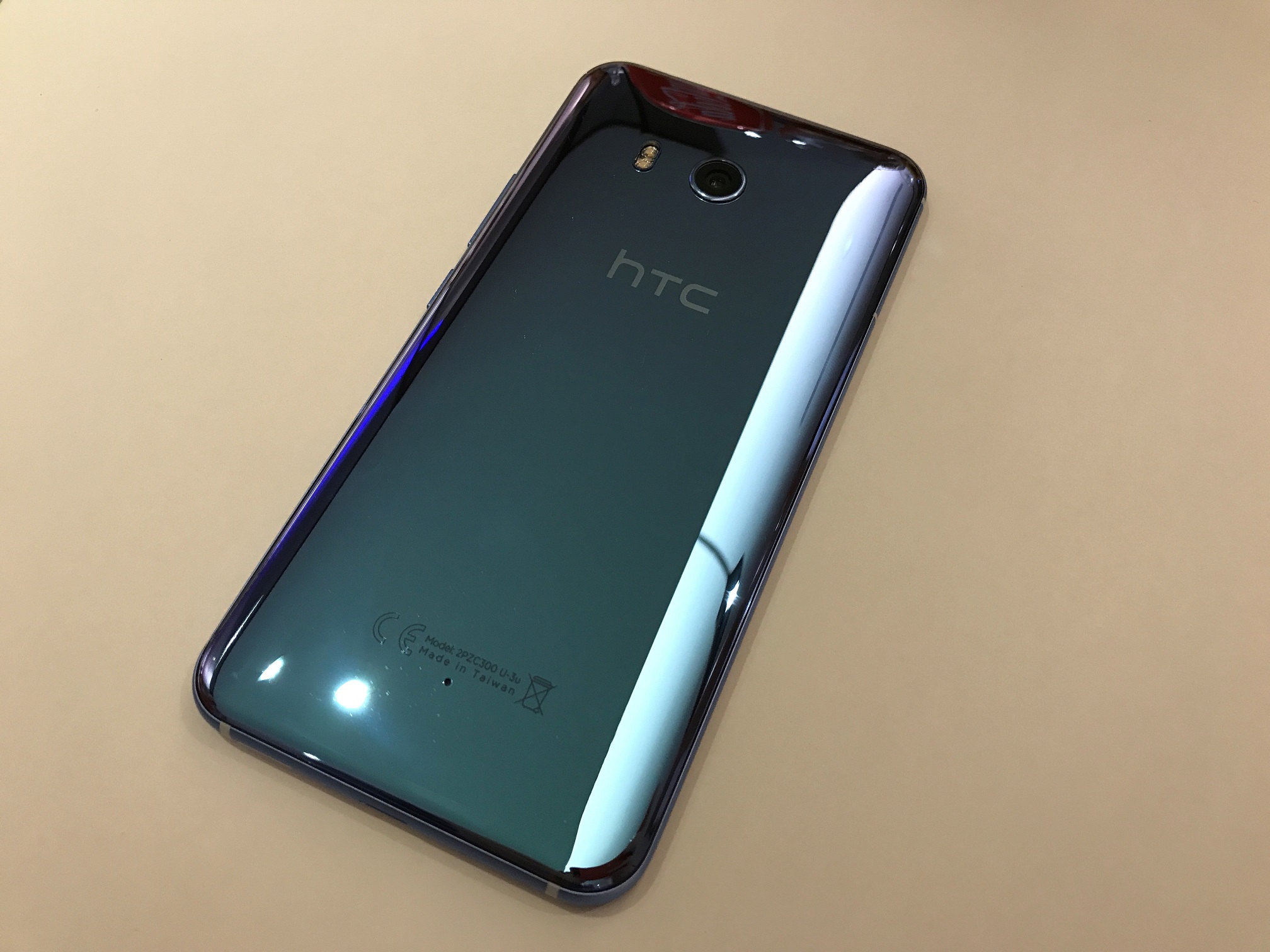 But while Google Assistant has been a mobile program for some time, its arrival on the HTC U11 marks the first time Alexa has made it to a phone, at least in its hands-free, voice-command-ready form.
The official Alexa companion app has been available since Echo's launch last year and allows users to tweak settings and download new skills for their assistant, but does not enable voice interaction.
Amazon has also started moves to make Alexa more widely available, having added her voice capabilities to its Fire TV Stick and new Fire Tablet range in recent months.