Canada has introduced a glow-in-the-dark coin as part of 150th anniversary celebrations
The Royal Canadian Mint has launched a glow-in-the-dark coin, believed to be the first of its kind, as part of the country's 150th anniversary celebrations.
A special version of the Canadian two dollar coin has been created that shows two people paddling in a canoe beneath the Northern Lights.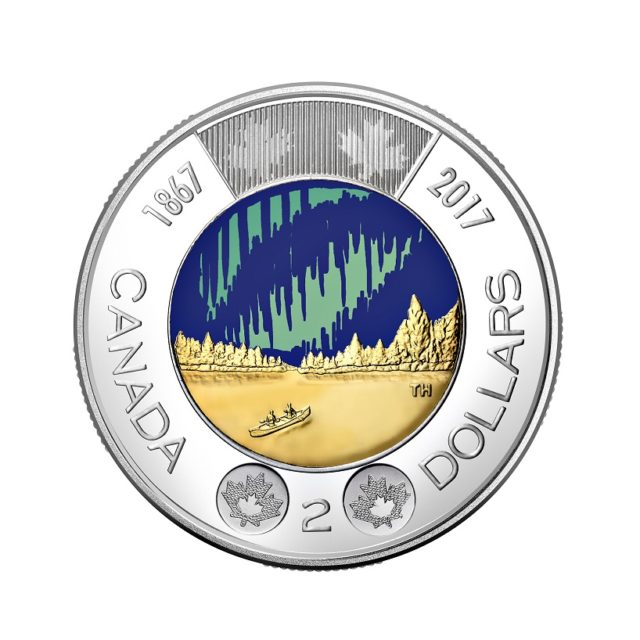 The ink used to make the coin means that when looked at in the dark, the aurora borealis glows.
The limited edition coin is also joined by a 25 cent coin that features colour – also rare in coin currency – as part of the new collection of coins.
According to the Royal Canadian Mint, the glow-in-the-dark two dollar coin is the world's first bimetallic and circulation coin to feature colour and the luminous technology.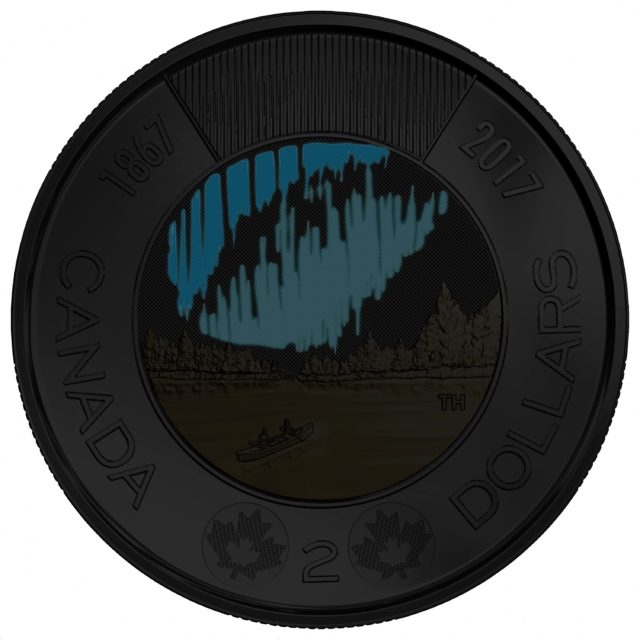 The Northern Lights design for the coin was one of the winners selected from thousands of entrants from Canadians who took part in a national contest.
New five cent, 10 cent and one dollar coins have also been placed into circulation as part of the new collection to mark the 150th anniversary.
Sandra Hanington, president and CEO of the Royal Canadian Mint said: "Over time, the Canada 150 circulation coins will become lasting keepsakes of this incredible year, so find them and hold on to them for future generations to enjoy."