World's fastest-ever jet to halve journey times after major commercial investment
The world's fastest-ever civil plane could be set to revolutionise air travel, after its designers received a major investment from commercial airlines.
Boom Supersonic, a US aviation startup, received 76 orders for its brand new high-speed aircraft, the XB-1 Supersonic jet, after unveiling plans for the craft at the Paris air show on Tuesday.
Five commercial buyers, including Richard Branson's Virgin, have invested, meaning nearly four times as many XB-1s could be in commercial use by 2023 compared with the world's former stock of 20 Concordes if each of the orders is fulfilled.
Despite the fact Boom Supersonic has yet to build a single fully-fledged example of the plane, it's hard not to get excited by the prospect of such an innovative leap.
The numbers alone are mind-boggling: travelling at a top speed of 1,451 mph (or Mach 2.2), Boom's creators essentially offer the chance for passengers to get from London to New York in 3 hours 15 minutes – less than half the journey time of any standard aircraft.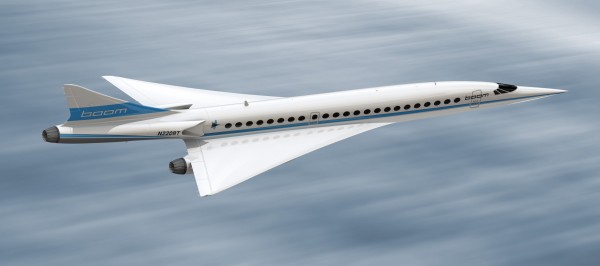 It's little wonder the team at Boom Supersonic proudly advertise this fact with the phrase: "Life gained: 3 hours 45 minutes".
Other routes from Tokyo to San Francisco (5 hours 30 minutes, compared with the current 11) and Sydney to Los Angeles (7 hours 30 minutes, down from 15), are also cut in half – and at 75% of the cost of a former Concorde flight.
That means passengers can expect to pay equivalent prices to current business class rates at around £1,960 ($2,500), and still get to their destination and back in less than half the time.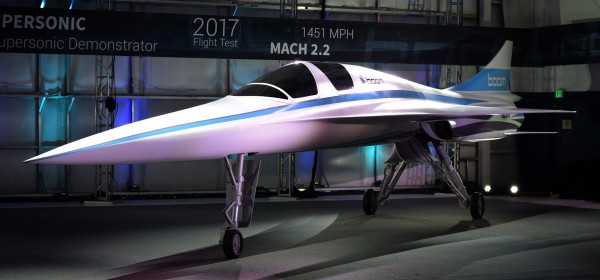 Speaking at the unveiling of the jet's prototype in 2016, Boom Supersonic's chief executive and founder, Blake Scholl, said: "Sixty years after the dawn of the jet age, we're still flying at 1960s speeds.
"Concorde's designers didn't have the technology for affordable supersonic travel, but now we do."
Providing the company sticks to schedule, the first passenger flights could take place in 2023 – exactly 20 years after Concorde was removed from public use.