Hands-on preview: Far Cry 5 leaves all subtlety at the door
Ever since it was announced, Far Cry 5 has felt like a long, loud shout of a game.
The first-person shooter series is known for its chaos and destruction, but for the first time that carnage is going to take place on US soil.
The game is set in Hope County, Montana, where a religious cult who believe the end of days are upon us have taken control of the region in preparation for the apocalypse.
As the player, you are part of a resistance looking to take back that control.
The very heart of this premise was on display in the first of two short demos we saw at E3 – where the objective was to liberate a tiny town from the armed cult.
The game enables players to choose a "gun for hire" to aid them in their mission. Among them is Boomer, the canine star of Far Cry 5, who is the stealth option.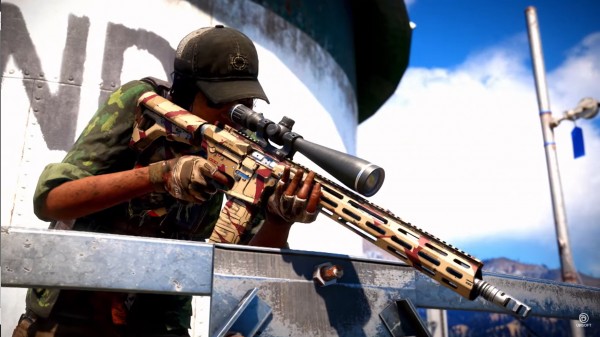 He is able to – upon your command – sneak up on selected enemies and take them down, as well as wrestle weapons away from them.
As you can imagine, these takedowns aren't subtle, and neither are the ones you execute yourself – which, in one instance, involves taking a star-spangled banner baseball bat to the back of the head of enemies.
The mission is the perfect example of Far Cry's gun-toting mania, with several waves of bad guys to face.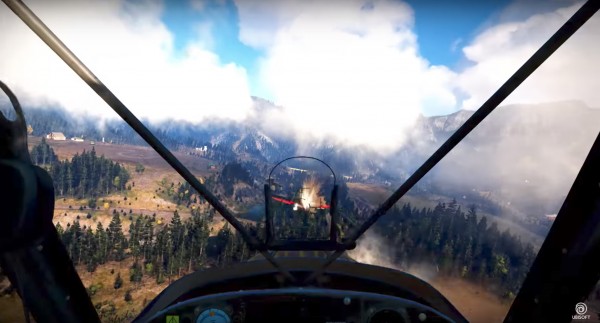 It's straightforward in terms of Far Cry gameplay and, while looking visually stunning, it doesn't necessarily show a huge jump forward.
The control system is still very much the same – it's easy to quickly find your feet when playing.
There is also a new pastime to try on the side – fly fishing – which comes complete with its own set of controls and technique needed in order to reel in a catch.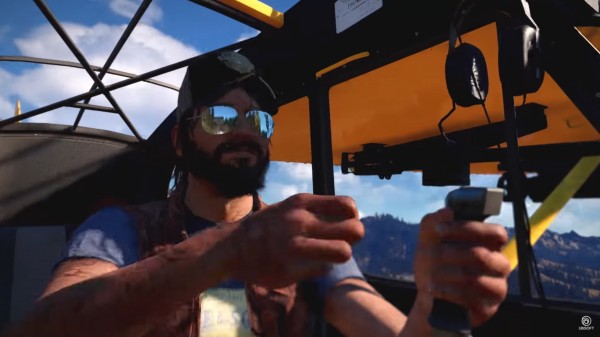 However, the second part of the experience gave a glimpse into the potential expanded scale of Far Cry this time around.
It involved jumping into the cockpit of a light aircraft – modified to carry a range of weapons, naturally – for a bombing mission.
But the flight mission itself soon expands into an aerial dogfight, and suddenly you feel a long way from the ground combat.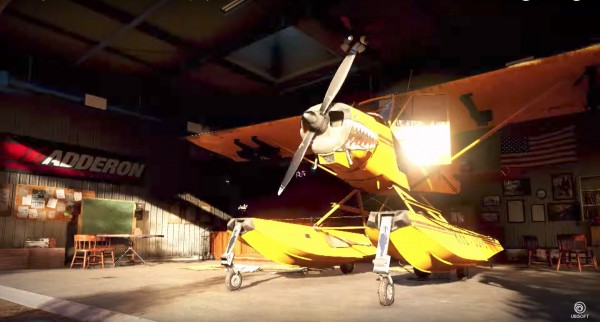 The controls, too, were easy to grapple with once again.
Ubisoft says this version of Far Cry is more open than ever before, letting players choose the order and way in which they go about fighting cult leader Joseph Seed and his followers.
While in the air, we were able to glimpse some of the scale of Far Cry 5, and it suggests this is a big game not just in name, but in possibilities too.