Hyperloop One's proposed UK route could travel between London and Edinburgh in 50 minutes
Hyperloop One – Elon Musk's high speed transport pods – have revealed their first shortlist of potential routes, including a 50 minute journey between London and Edinburgh.
Among the nine possible routes suggested for Europe for the tunnel-based pods that can travel at more than 600 miles per hour is a 414 mile route between London and Edinburgh, via Birmingham, that would take less than an hour in total.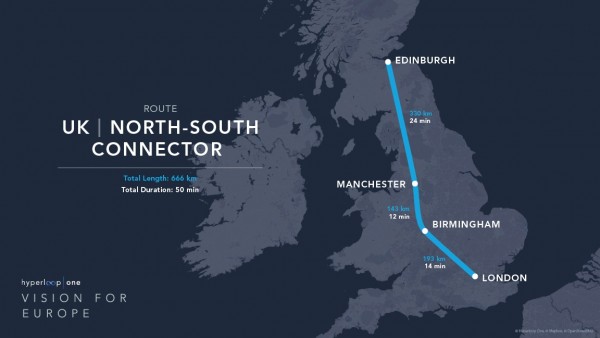 The journey between London and Birmingham, which can take around two hours on a standard mainline train currently, would be reduced to 14 minutes, Hyperloop says.
It's one of three proposed UK routes, which also includes a Cardiff to Glasgow connection that would take just 89 minutes and a Northern Arc between Glasgow and Liverpool that would stop in Edinburgh, Newcastle, Leeds and Manchester.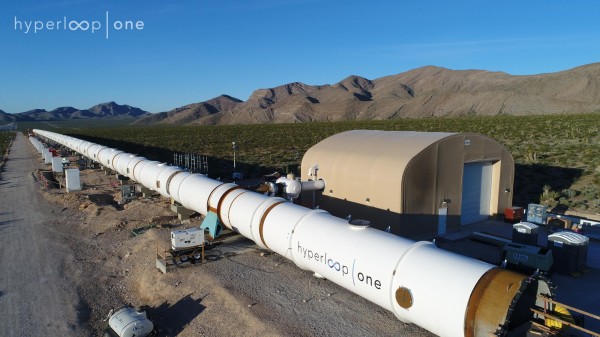 That route would take 47 minutes to complete.
Hyperloop technology is based on reduced air pressure tubes through which pod-like carriages could accelerate using electric motors, gliding above the track using magnetic levitation.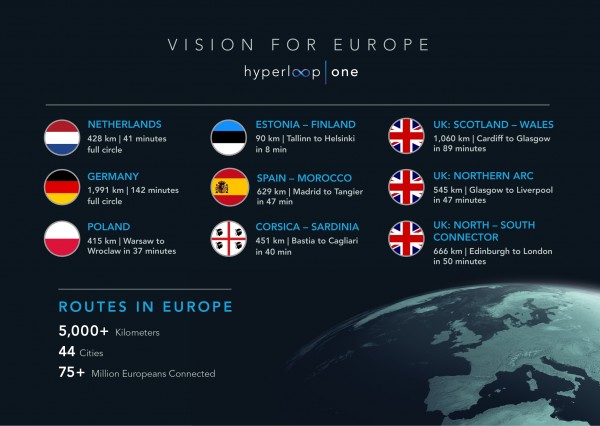 The UK routes are part of a wider discussion about multiple routes being built across Europe. The company says it hopes to have 500 employees in place by the end of the year working on "bringing the technology to life".
A working test track has already been constructed in the US to test the mode of transport, which Hyperloop says would connect 44 cities and more than 75 million people across Europe if all the proposed routes were to go ahead.