Libraries given free Oculus Rifts to get communities into VR
Virtual reality headsets are being donated to public libraries to get the technology into the hands of more people.
Facebook-owned Oculus is giving 100 Rifts and Oculus-ready PCs to 90 libraries across California as part of an education pilot scheme.
"It's pretty cool to imagine how many people will try VR for the very first time — and have that 'wow' moment— in their local libraries," said Cindy Ball, education programme manager for Oculus.
"We hope early access will cause many people to feel excited and empowered to move beyond just experience VR and to ask how they can become creators and innovators."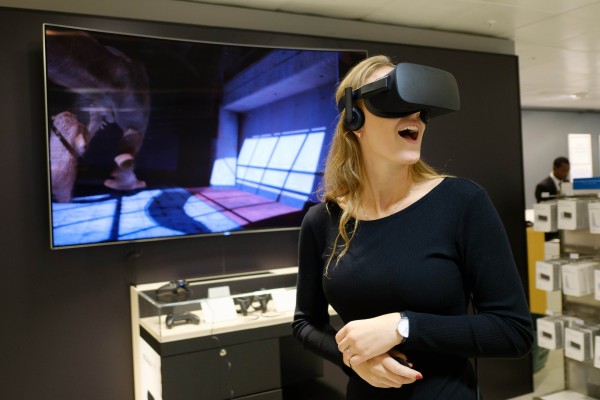 If last year was when VR went mainstream, with HTC, Oculus and Sony all releasing high-end systems to consumers for the first time, then 2017 is about the software catching up. This pilot scheme helps to get more everyday users of the headsets, hopefully sparking new ideas and creations.
And the librarians are super excited about the possibilities it offers and encouraging more people into libraries.
Sarah Houghton, director of San Rafael Public Library, said: "This gives us a chance to do what libraries do best which is buy something once and have the community as a whole use it over and over again."
Etienne Douglas, technology co-ordinator at Marin City Library, added: "Some of the best ideas come from using it. I hope it attracts people to the library and see what the libraries offer. We offer a lot. It's not your grandmother's library any more."
The 90 participating locations span nearly half of California's 184 library jurisdictions. There's the possibility for future expansion if it is successful.
In a blog post, Oculus said: "By providing free and easy access to books as well as computers, libraries break down barriers and form the heart of many communities. We're excited to help VR find its place there."