Release of rare snails hailed as vital step in bid to save species
The first ever release of a rare snail in the Lothians has been hailed as a "vital step" in efforts to save the species.
More than 80 Pond mud snails were introduced to a specially created habitat near the Pentland Hills having been bred at Edinburgh Zoo.
The release is part of the Marvellous Mud Snails project being run by Buglife Scotland to protect the snails, classed as a vulnerbable species.
Native to Europe, Pond mud snail populations in the UK have almost halved over the past 25 years due to habitat loss and were previously found in only seven locations within the central belt of Scotland.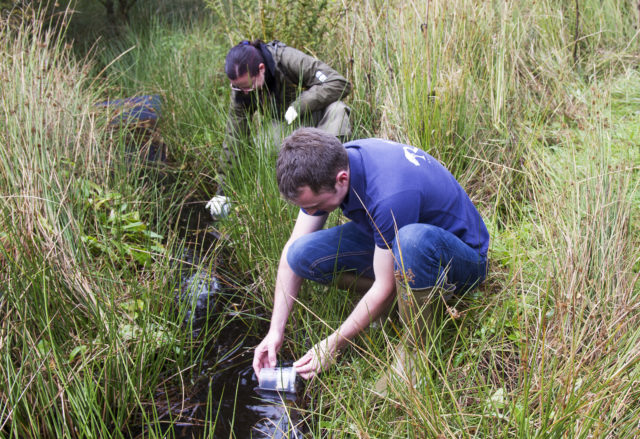 Ben Harrower, the charity's conservation programme manager, said: "It is very encouraging that we now have this new Pond mud snail site, which means there are currently eight populations in Scotland.
"This is the first time these snails have been bred in a zoo environment and released into the wild in Scotland.
"We are delighted to have taken this vital step towards saving this little known but fascinating snail.
The project aims to create a stable and healthy population throughout central Scotland.
Alasdair Lemon, Conservation Officer of Buglife Scotland said: "It is fantastic to see our partners at RZSS releasing a population of Pond mud snails into a site just outside Edinburgh and helping ensure this species' longevity in Scotland."