Three new species of snailfish discovered in deep sea
Three new species of fish have been discovered living in what scientists describe as one of the deepest places on Earth.
The "jelly-like" snailfish, found more than 23,000ft below the ocean surface, are part of the Liparidae family and, according to the team of researchers who conducted the expedition, do not conform to the stereotypical image of what a deep-sea fish should look like.
The team found the new species living in the Atacama Trench, a 3,670-mile groove on the seafloor that runs along the Pacific coast of South America.
The fish are described as small – about 12in long – translucent and do not have scales.
They are highly adept at living where few other organisms can – in an environment where it is perpetually dark, temperatures are near freezing, and ocean pressure is immense.
Dr Thom Linley, from Newcastle University, said: "There is something about the snailfish that allows them to adapt to living very deep.
"Beyond the reach of other fish they are free of competitors and predators.
"As the footage clearly shows, there are lots of invertebrate prey down there and the snailfish are the top predator. They seem to be quite active and look very well-fed.
"Their gelatinous structure means they are perfectly adapted to living at extreme pressure and, in fact, the hardest structures in their bodies are the bones in their inner ear which give them balance and their teeth.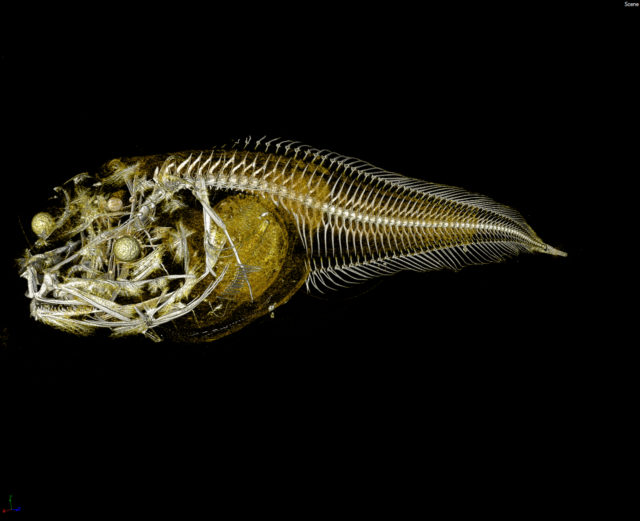 "Without the extreme pressure and cold to support their bodies they are extremely fragile and melt rapidly when brought to the surface."
The species – temporarily named as pink, blue and purple Atacama snailfish – are believed to have evolved to survive in the deep sea to avoid predators.
The team used two landers equipped with HD cameras capable of reaching full ocean depth, around 36,000ft.
The research will be presented at the 2018 Challenger Conference at Newcastle University, which runs from September 10 to 14.