Plastic rubbish turtle making waves at science festival
A giant turtle made from discarded plastic trash will greet visitors to the British Science Festival this week.
The plastic containers, bottles and cups were collected locally in Hull, where the event is taking place at the city's university.
Standing 3.5m tall (11.5ft), the art installation was commissioned by the University of Hull with the aim of raising awareness of plastic waste.
Professor Dan Parsons, director of the university's Energy and Environment Institute, said: "Marine pollution is a mounting global challenge, which is already having devastating consequences.
"We have a duty to protect these fragile environments and the marine life and ecosystems which call them home. The university has commissioned this installation as a physical reminder of what is ending up in the oceans, but also to ask visitors to campus to stop and think what they could do to try to reduce their own waste."
In total, 15,000 pieces of plastic were collected for the turtle.
An estimated 12 million tonnes of plastic waste enters our oceans each year.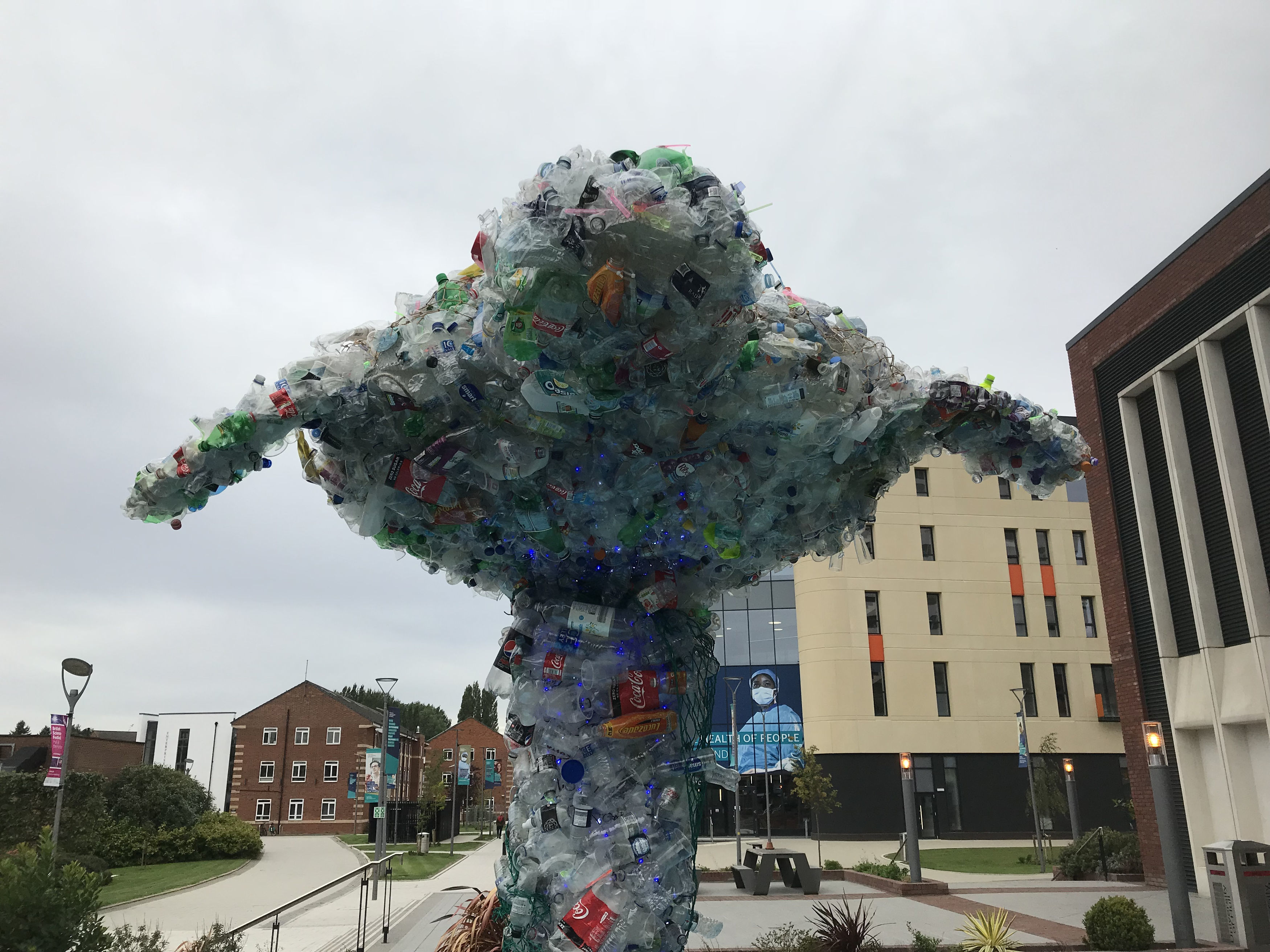 Professor Parsons added: "Without action, we will be depriving future generations of the beauty of the oceans, as well as facing the reality that some species will not survive this damage. It really is time to act now, and at the University of Hull, we are taking a stand."
Thousands of visitors are expected at this year's science festival, which will feature over 100 talks, debates and interactive demonstrations designed to inform and entertain.
The four-day event is one of Europe's longest-established science festivals, with a history dating back to 1831.