A rare case of black hairy tongue has been treated in the US
A US woman who developed a strange black discolouration on her tongue as a side-effect of her medication has been successfully treated for the condition.
The 55-year-old, who was admitted to the hospital after injuring both her legs in a car accident, developed a wound infection for which she was given the antibiotics meropenem and minocycline.
A week after the treatment, a black discolouration appeared on her tongue and the woman reported suffering from nausea and a bad taste in her mouth.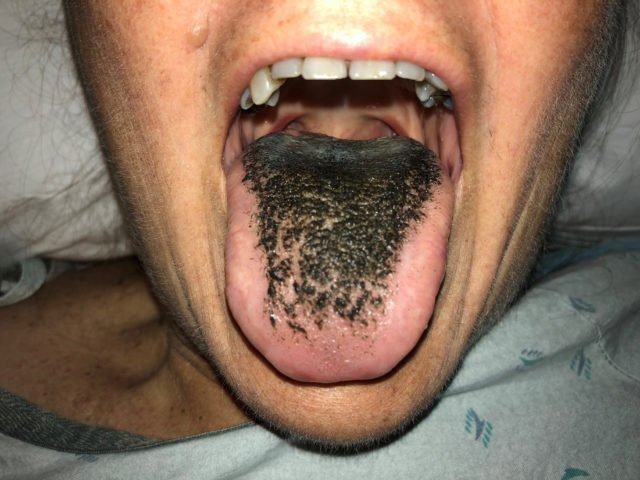 Doctors diagnosed it to be a case of black hairy tongue – a benign condition where little bumps on the tongue called filiform papillae grow longer and turn a brownish-black colour.
They believe it was caused by minocycline which was administered through an intravenous drip.
Black hairy tongue is usually reversible, provided the root cause is identified and steps are taken to address it.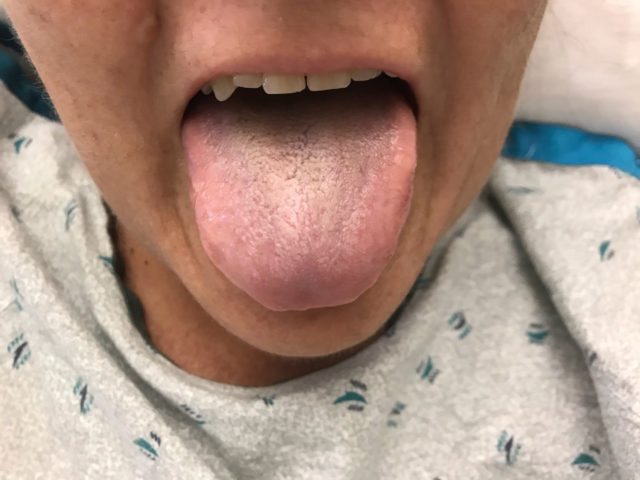 Dr Yasir Hamad, an assistant professor at the Washington University School of Medicine in St Louis, and his colleagues explained in their paper: "The condition can be associated with multiple factors, including poor oral hygiene, the use of tobacco or irritating mouthwashes, and the receipt of antibiotic agents, particularly tetracyclines."
In the woman's case, minocycline was discontinued and the patient was advised to practise good oral hygiene, and within four weeks her tongue returned to its normal colour.
Details of the case study are published in The New England Journal of Medicine.