Memorial plaque unveiled to telescope-maker Thomas Grubb
A commemorative plaque to telescope-maker extraordinaire Thomas Grubb has been unveiled in Dublin.
John Halligan TD, Minister of State for Skills, Training, Innovation, Research and Development, unveiled the plaque in praise of Grubb's contribution to astronomy in Ireland and worldwide.
In the 1830s, Grubb pioneered telescope manufacturing from his base close to Charlemont Bridge on Dublin's Grand Canal.
Mr Halligan said: "Like myself, Thomas Grubb was a Waterford native, hailing from Portlaw.
"He first began producing telescopes in Dublin in 1837, and became one of the leading telescope manufacturers in the world.
"Grubb's contribution to astronomy was immense: his firm contributed to telescopes in India, Australia, South Africa and the Crimea, as well as Greenwich and Dublin.
"I am delighted to be commemorating his significant achievements by unveiling this plaque today."
The National Committee for Science and Engineering Commemorative Plaques, the Dublin Institute for Advanced Studies (Dias) and the Construction Industry Federation (CIF) came together to erect the permanent marker at the site of Grubb's first engineering works in Dublin.
The site is now Construction House, the headquarters of CIF.
Professor Tom Ray, of Dias, said: "A fine example of his work can be seen in Dunsink Observatory, part of the Dublin Institute for Advanced Studies.
"Despite being 150 years old, its Victorian clock mechanism and mechanics function perfectly.
"The instruments developed by the Grubb firm were critical in proving Einstein's Theory of Gravity and revealing the presence of Dark Matter.
"It is fitting that a permanent marker has now been erected to commemorate Thomas Grubb, Ireland's telescope-maker extraordinaire."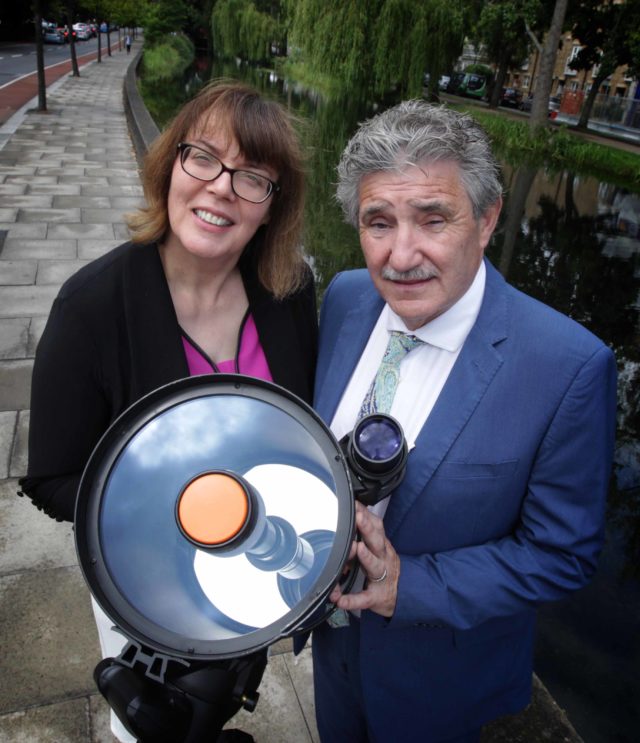 In addition to Mr Halligan and Prof Ray, today's unveiling was attended by Dr Eucharia Meehan, chief executive and registrar of Dias, Tom Parlon, director-general of the CIF, and members of the history of science and astronomical communities in Ireland.