Tiny twin satellites on a mission to Mars phone home for the first time
Two Nasa satellites that launched on a mission to Mars last week have phoned home for the first time.
The Mars Cube One pair, known as MarCO-A and MarCO-B, blasted off on Saturday along with the US space agency's InSight Mars lander.
The tiny satellites, which weigh around 15kg (33lbs), made history by becoming the first CubeSats ever launched to another planet.
Andy Klesh, chief engineer of the MarCO mission at Nasa's Jet Propulsion Laboratory (JPL) in Pasadena, California, said: "Both MarCO-A and B say 'Polo!'. It's a sign that the little sats are alive and well."
InSight will probe the Red Planet's deep interior for the first time, but the MarCO CubeSats are on their own separate mission.
The duo will follow the InSight lander on its cruise to Mars, testing out miniature spacecraft technology along the way, Nasa said.
If all goes according to plan, the satellites will fly by Mars in November.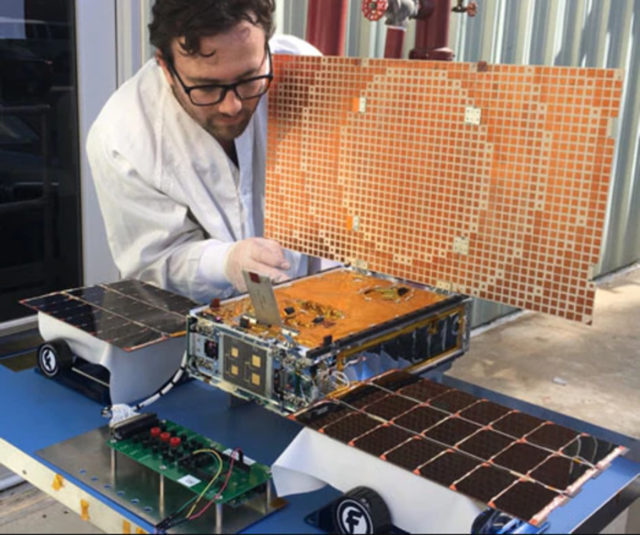 The CubeSats will attempt to send data to Earth from InSight during the lander's entry, descent and landing sequence, but the main purpose of their mission is to demonstrate that CubeSats can explore beyond Earth's orbit.
Joel Krajewski, MarCO's project manager at the Jet Propulsion Laboratory, said: "We're nervous but excited. A lot of work went into designing and testing these components so that they could survive the trip to Mars and relay data during InSight's landing.
"But our broader goal is to learn more about how to adapt CubeSat technologies for future deep-space missions."