How eco-friendly is your sandwich? Scientists reveal the carbon footprint of your lunchtime meal
Sandwiches form a staple part of many people's daily lunchtime meals but new research suggests they could be having a major impact on greenhouse gas emissions.
In the first ever study looking at the overall impact of sandwiches on the environment, researchers from the University of Manchester have calculated the carbon dioxide equivalent (CO2 eq) – a standard unit for measuring carbon footprints – for the snacks.
The team looked at different sandwich types, taking into account how the ingredients were produced, the packaging, as well as food waste discarded at home and elsewhere in the supply chain.
Here's a list of ready-made, shop-bought sandwiches and their carbon footprints.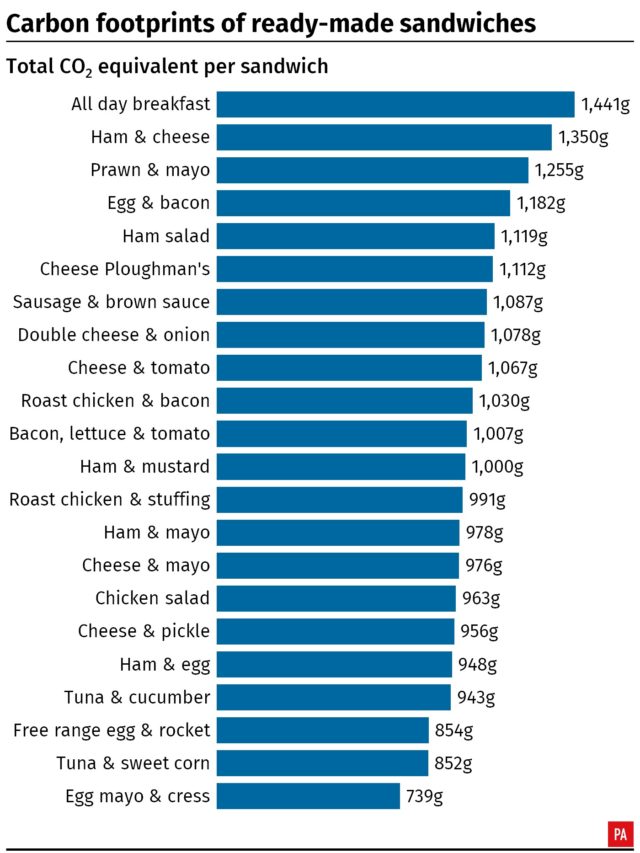 For those worried about their carbon footprint, the scientists say there is a way to reduce the impact on the environment – and it involves making them at home using the same ingredients.
Writing in the journal Sustainable Production and Consumption, the researchers note: "The average impact from the home-made option is around two times lower than the impact from the ready-made equivalent with the same ingredients."
For example, while a ready-made ham and cheese sandwich generates 1,350g of CO2 eq, the carbon footprint of making it at home using the same ingredients ranges from 99–843g CO2 eq per sandwich, depending on the recipe.
Meanwhile the worst offender, according to the scientists, is the ready-made "all-day breakfast" sandwich containing egg, bacon and sausage, which generates 1,441g of CO2 eq – that's the same as driving a car for 12 miles.