A year of Donald Trump: How has the 45th president shaped science and technology?
Donald Trump's presidency has seen seismic shifts in numerous areas of government – and science is no exception.
From a rollback of environmental protections to approving space missions, here is a look at the 45th US president's impact on science and technology-related issues.
Space missions
In March, Mr Trump signed a bill into law allocating 19.5 billion dollars (£15.2bn) in annual funding for Nasa, directing the US space agency to put a man on Mars by 2033.
Three months later he reinstated the National Space Council, a body that has not been active since 1993, and at its first official meeting, Vice President Mike Pence, who heads the council, stated that its goal was to use the moon as a "stepping-stone" to Mars.
The White House reiterated the aspiration again in December 2017, with Mr Trump signing a policy directive instructing Nasa to "refocus America's space programme on human exploration and discovery" – a move that was welcomed by the US space agency and private space contractors like Lockheed Martin.
But there was a cautious excitement among experts regarding Mr Trump's plans for the final frontier, with David A. Rothery, a professor of planetary geosciences at The Open University, saying: "The Trump-Pence administration's stated intent to get Americans to Mars before any other country sounds encouraging for those of us who want to see the Solar System explored more thoroughly.
"I also welcome the renewed human presence on the Moon that this programme would see but I've learned not to get too excited about this sort of gung-ho proposal, because President George H. W. Bush proposed something similar in 1989, and then failed to supply the necessary funding so nothing happened."
Environment
In a radical shift from predecessor Barack Obama's environmental agenda which prioritised reducing carbon emissions and using clean renewable energy, the Trump administration sought to scrap environmental regulations.
In March, Mr Trump signed an executive order rolling back Mr Obama's efforts to combat climate change, forcing the Environmental Protection Agency (EPA) to delete references to climate change from their sites.
This was after he signed orders to move ahead with construction of the controversial Keystone XL and Dakota Access pipelines, despite opposition from Native Americans and climate activists.
In August, Mr Trump pulled out of the Paris Agreement – an international agreement to tackle climate change – in a move that drew criticism from world leaders and climate change supporters alike.
Prof Rothery said: "I am both alarmed and depressed by Trump's policies on the environment. Placing climate change deniers in senior positions, forcing the EPA to delete references to climate change from its website and slashing its budget, and cutting Nasa's Earth Observation projects all fly in the face of common sense and scientific consensus."
Technology
In May, Mr Trump signed a long-awaited executive order with the aim of boosting cyber security in the US by proposing to improve the security of federal government computer networks; leverage government resources to better secure critical infrastructure such as hospitals, banks and financial firms; and protect the public online.
Tom Bossert, Mr Trump's homeland security adviser, said the order was designed to "keep America safe, including in cyber space".
Following large-scale global cyber attacks like WannaCry and NotPetya, the White House released a strategy document in December calling for a stronger defence against hackers from criminal enterprises.
While the action on cyber security has been slow, the Trump administration made progress in the plans to repeal net neutrality regulations, with the US Federal Communications Commission (FCC) voting to repeal the regulations in December, opening the door for internet providers to slow or block websites or charge them for faster speeds on their sites.
The move was criticised by some of the internet's biggest companies, including Netflix, Twitter and Facebook, with Netflix saying: "We're disappointed in the decision to gut #NetNeutrality protections that ushered in an unprecedented era of innovation, creativity & civic engagement. This is the beginning of a longer legal battle."
Scientific innovation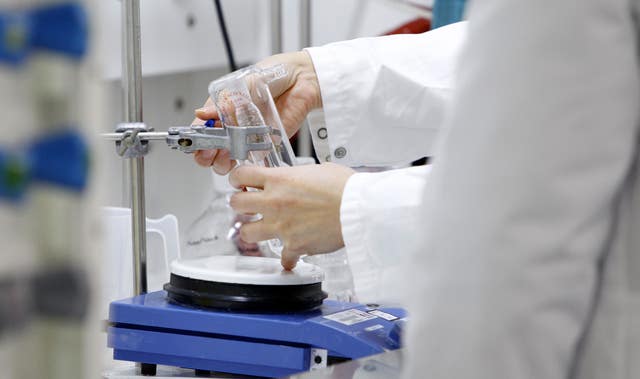 In his proposed budget for 2018, Mr Trump put forward plans to cut funds for the National Institutes of Health (NIH) – which funds vital biomedical research at universities and medical facilities across the US – by 18%, which was rejected by Congress.
Along with drastic budget cuts for the EPA, five of Nasa's Earth-science missions are also said to be on the chopping block.
Professor Brad Gibson, director of EA Milne Centre for Astrophysics, said: "The proposed 2018 budget request hinted at very deep cuts to a number of funding agencies, which if approved would be catastrophic for Nasa's Earth-monitoring programmes."
"Overall, Trump would like to cut spending on basic research – which embraces astronomy and the space sciences – by significant amounts, including the National Science Foundation's basic science budget and the Department of Energy's Office of Science."
Congress failed to negotiate a spending plan for the full 2018 budget year, meaning the US government is operating under a temporary funding measure.
Unless a plan is agreed, the government will run out of money, triggering the possibility of a temporary shutdown until lawmakers approve a new budget.