These satellite images show the terrible power of the 'bomb cyclone' as it passes over the US
A huge "bomb cyclone" is hitting the eastern coast of the United States, causing cancelled flights and bringing cold and snow with it.
Also known as a weather bomb, these events are what meteorologists call explosive cyclogenesis or bombogenesis – meaning it is an area of low pressure formed in a dramatically short period of time.
National Oceanic and Atmospheric Administration (NOAA) scientists estimate the central pressure will drop below 950 millibars at its peak, making Grayson one of the strongest storms in the US in recent history.
While the weather event causes chaos on the ground, satellites have been capturing the terrible power of the storm from above.
The NOAA's GOES East satellite showed it passing along the US east coast on Thursday morning.
The strong winds brought by the storm have been reported as high as 70mph in some places. According to the Associated Press, eastern Massachusetts and most of Rhode Island are braced for as much as 3in of snow per hour.
In one image, the swathe of snow brought with the extreme weather can be seen left in the storm's wake.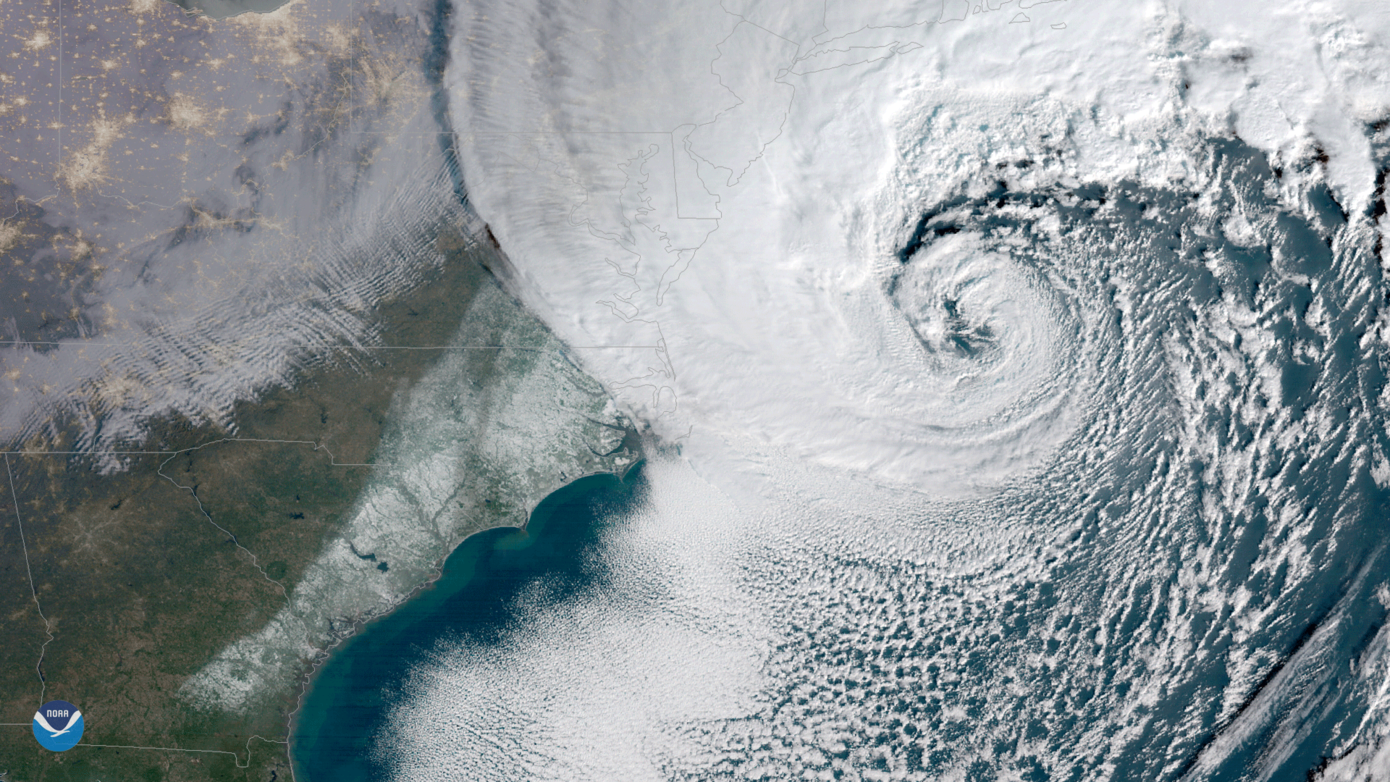 A tool on the NOAA's website allows you to scroll through the hours leading up to the formation of the bomb cyclone – demonstrating the speed in which it formed over three days.