How tiny rainbow peacock spiders could help inspire next-generation colour technology
They may look pretty with their brightly-coloured bodies but scientists studying rainbow peacock spiders are doing it for an unusual reason.
And it involves finding ways to improve colour technology which requires manipulation of light.
A team of international researchers are trying to figure out how male rainbow peacock spiders (Maratus robinsoni) seeking to attract mates create their striking rainbow displays.
According to the scientists, this species is the first known instance where males use an entire rainbow of colours to entice females to mate.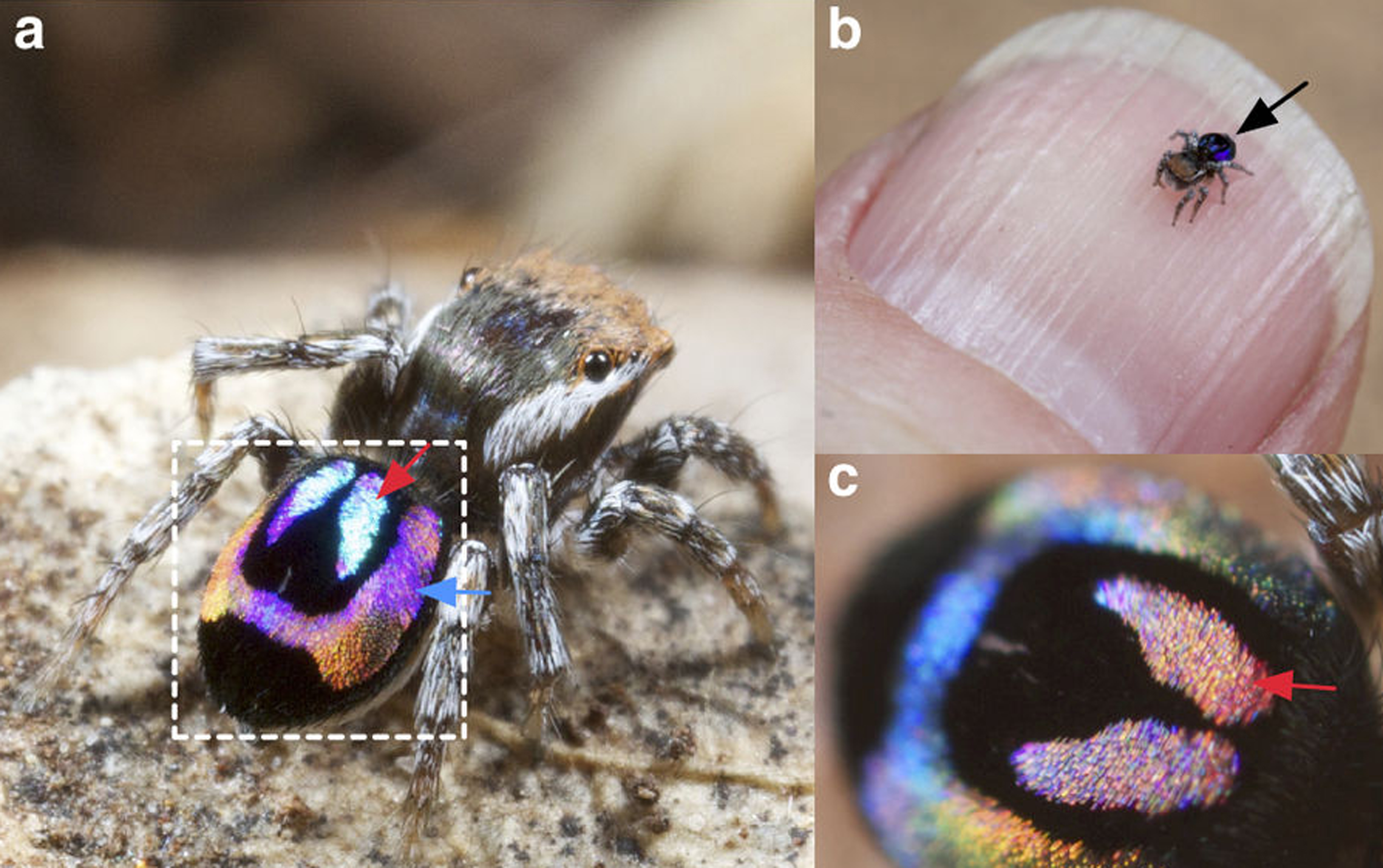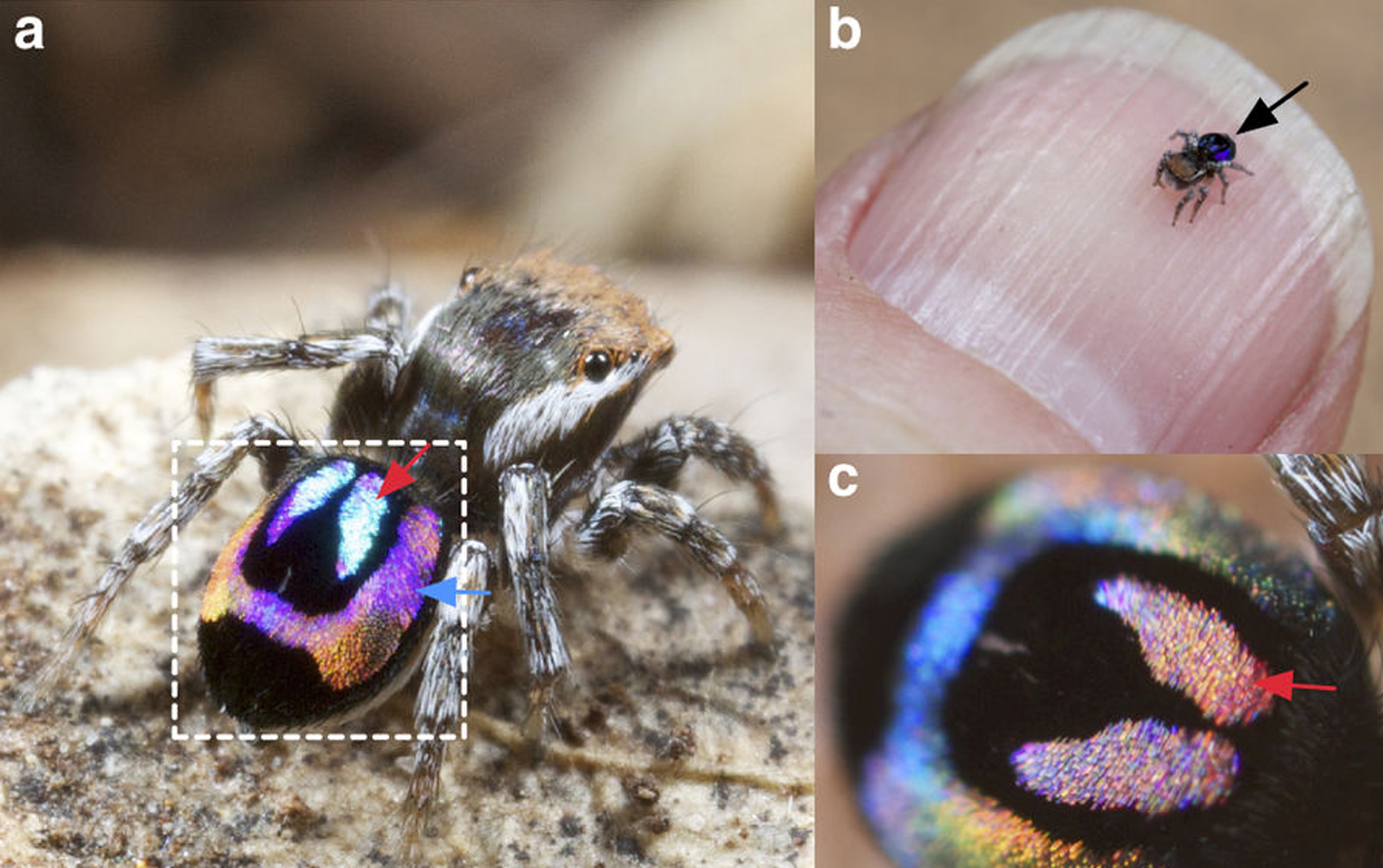 Their hope is that these tiny arachnids, which are less than 5mm in size, will reveal their secrets and inspire new ways for humans to produce optical and colour technologies used in devices such as optical spectrometers and chemical detection systems.
Using specialised imaging technology combined with computer modelling, the scientists found that the peacock spiders get their intense rainbow iridescence from the unique microstructures in their abdominal scales.
Analysis of individual structures revealed the complex mechanism that the spiders use to scatter light into its component wavelengths "at finer angles and smaller distances than are possible with current engineering technologies".
Dr Dimitri Deheyn, a postdoctoral research mentor at Scripps Institution of Oceanography in California and one of the study authors, said: "Who knew that such a small critter would create such an intense iridescence using extremely sophisticated mechanisms that will inspire optical engineers."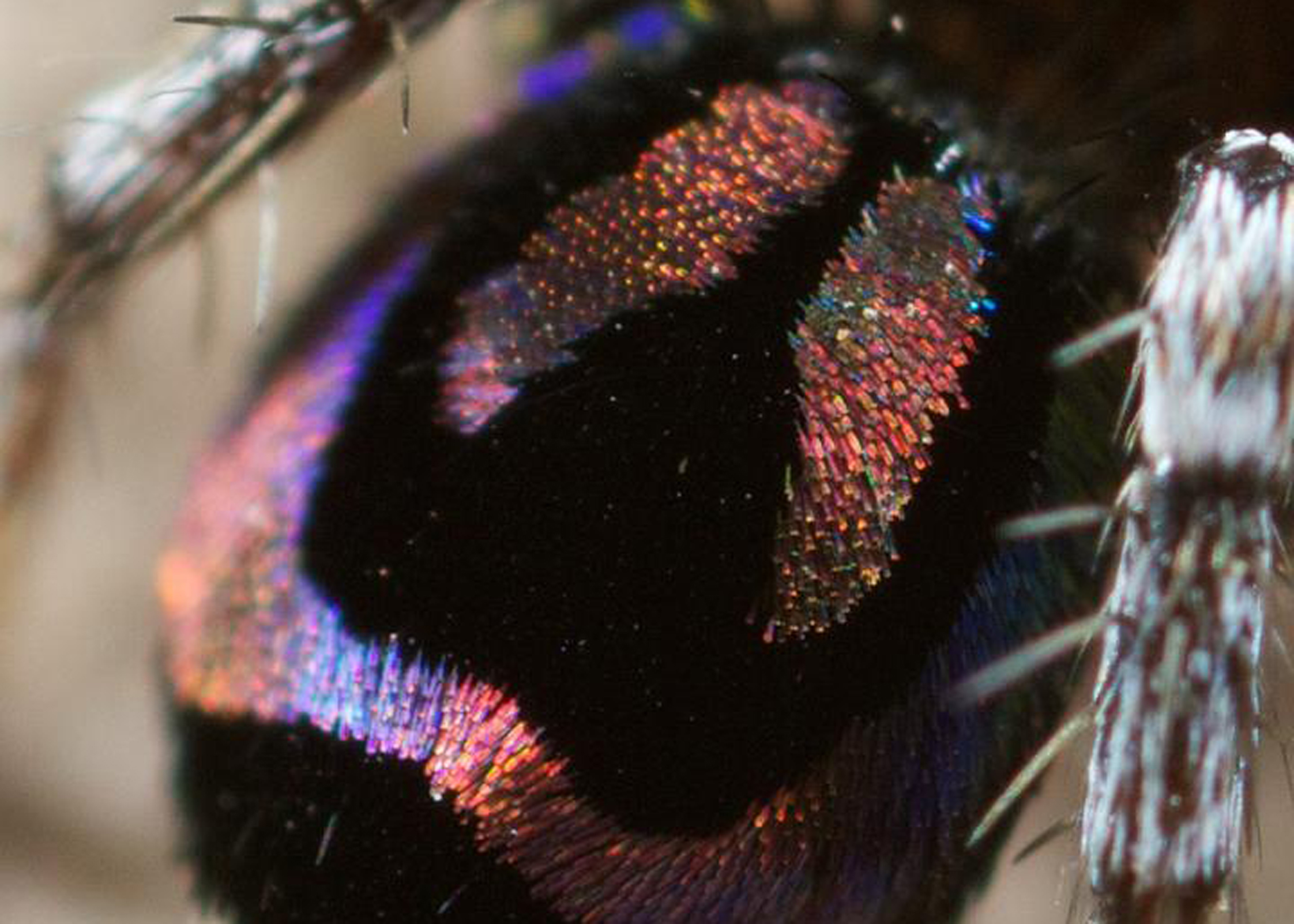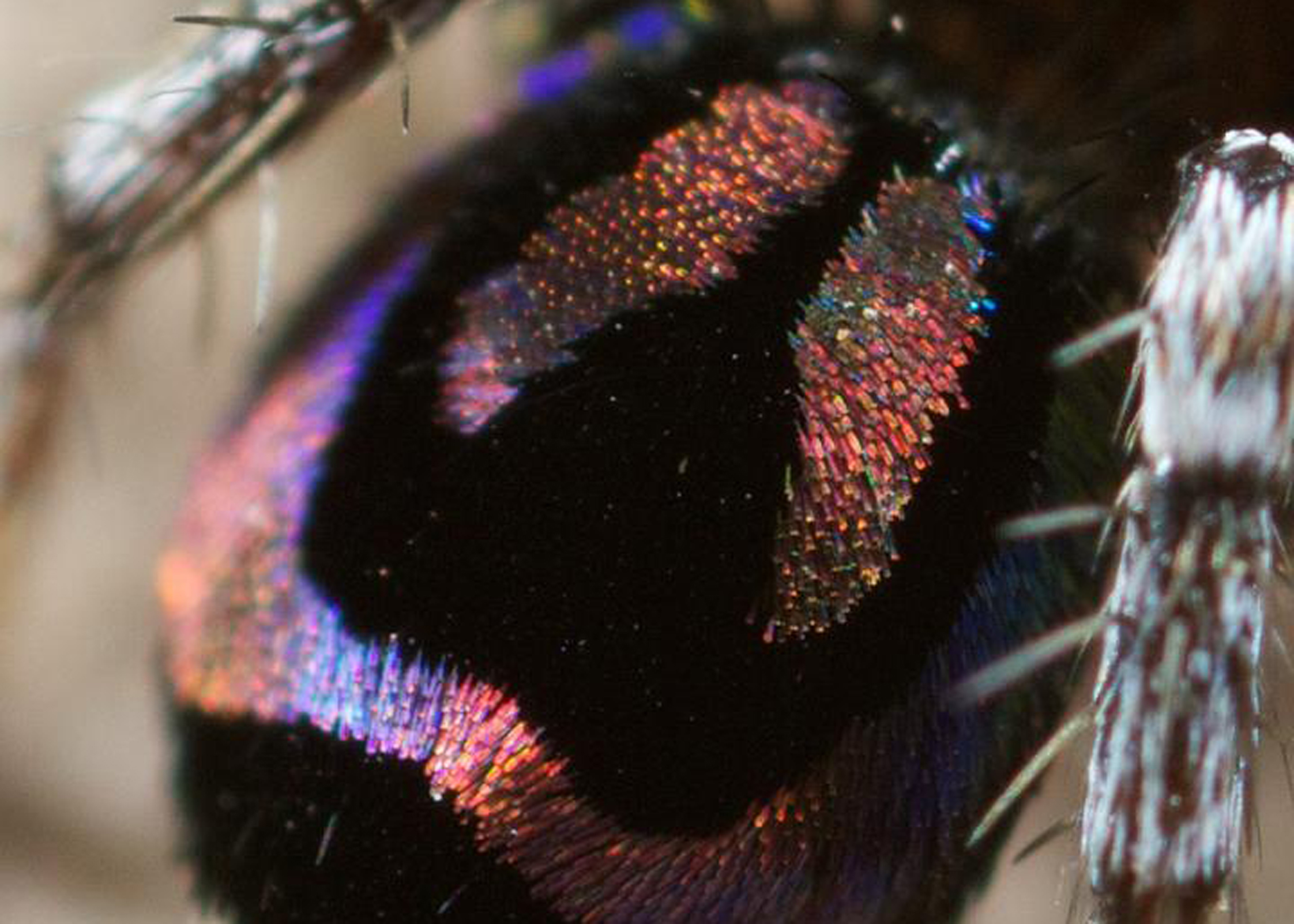 But despite their efforts, the researchers were unable to recreate these complex microstructures in the lab.
Study co-author Dr Radwanul Hasan Siddique, a postdoctoral scholar at California Institute of Technology, said: "As an engineer, what I found fascinating about these spider structural colours is how these long evolved complex structures can still outperform human engineering.
"Even with high-end fabrication techniques, we could not replicate the exact structures. I wonder how the spiders assemble these fancy structural patterns in the first place!"
The team hope their findings will inspire other scientists to find ways to manipulate light on smaller scales and lay the foundations for more advanced optical and colour technologies in the future.
The findings are published this week in the journal Nature Communications.