Here's why we lean to the right when we kiss, according to psychologists
You may not know it but you probably lean to the right when you kiss.
A team of psychologists from the UK and Bangaladesh have found that "humans have a bias for turning to the right in a number of settings" and one of them involves kissing.
The researchers asked 48 Bangladeshi heterosexual married couples to document how individuals kissed their partners.
Their aim was to see whether a "patriarchal conservative Muslim society" would behave differently from people in a Western society, where it is commonplace to see people kiss in public.
They found that "more than two-thirds (78%) of the kissing individuals had a bias for turning their heads to the right".
The results also showed a male bias in "the initiation of kissing", and, among the initiators, those who were right-handed were shown to lean right while left-handed people leaned left.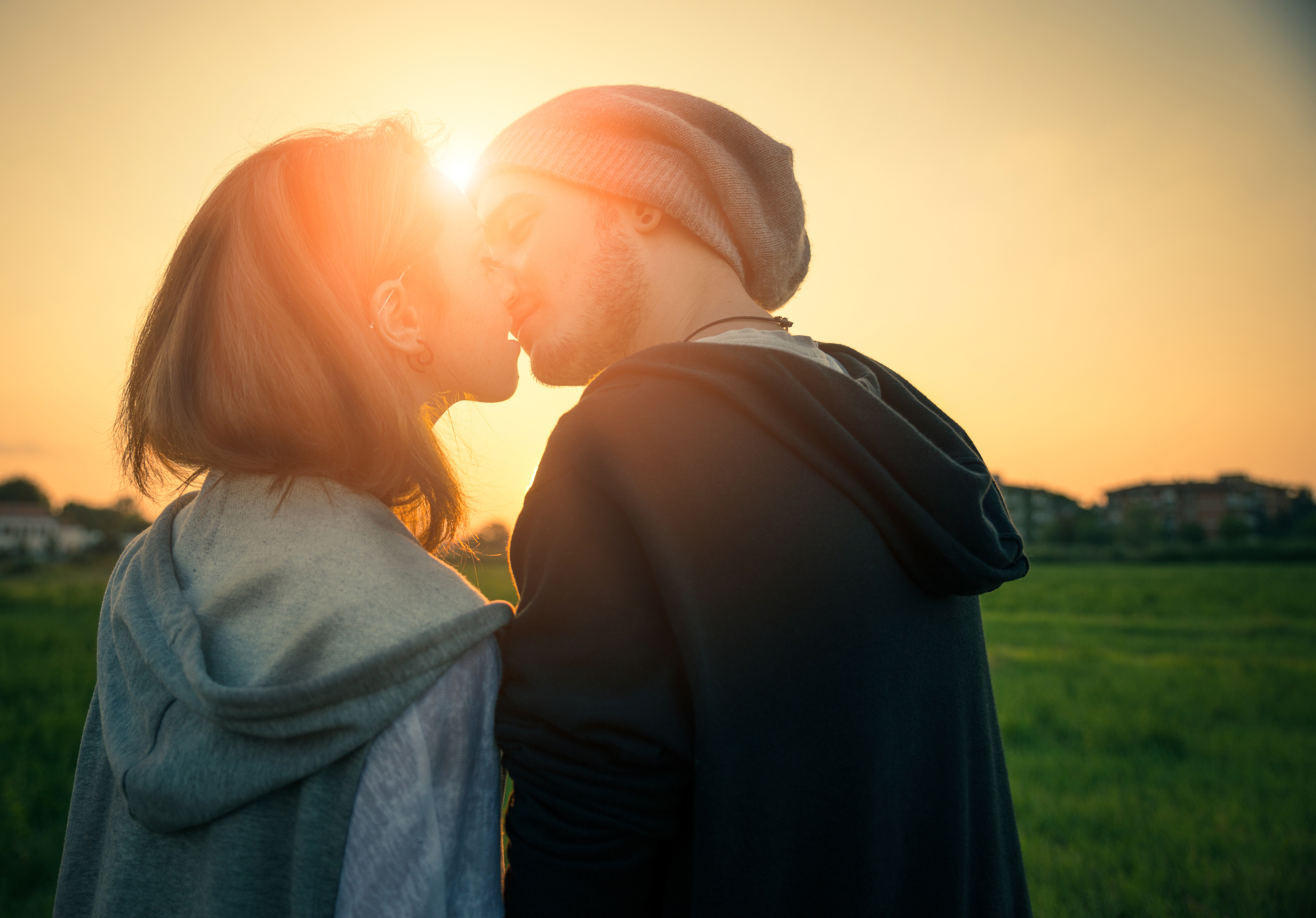 However they also found that the recipients matched their partners' head-leaning direction, regardless of whether they were left- or right-handed.
The researchers wrote in their paper: "We argue that studying the interactions of a kissing pair might only demonstrate the head-turning bias of the dominant partner who initiates the kiss: There will be a first kisser, first turner!"
They believe hormone levels and neurotransmitters in the two sides of the brain might play a role.
Writing in The Conversation, the team said: "Different hormone levels (such as testosterone) in each hemisphere and neurotransmitters might be unevenly distributed to each hemisphere (such as dopamine, involved in reward behaviours) and give rise to a bias to turn right.
"If you do lean in for a kiss to the left, you may be in the minority. But don't worry – if the person you are kissing wants to be kissed, they will likely go left, too."
The findings are published in the journal Nature.