Here's why almost every country in the world will be able to see the Geminid meteor shower
The Geminid meteor shower is going to be extra special this year.
Not only is the shower predicted to be one of the most dazzling shows ever with around 100 meteors per hour, the spectacular display will also be visible from almost every country in the world.
This is because the constellation of Gemini – where the meteors appear to originate from – is quite close to the equator. This means skygazers from both hemispheres will be able to witness the celestial event.
The Geminids are expected to peak on the night of December 13 and early morning of December 14 this year.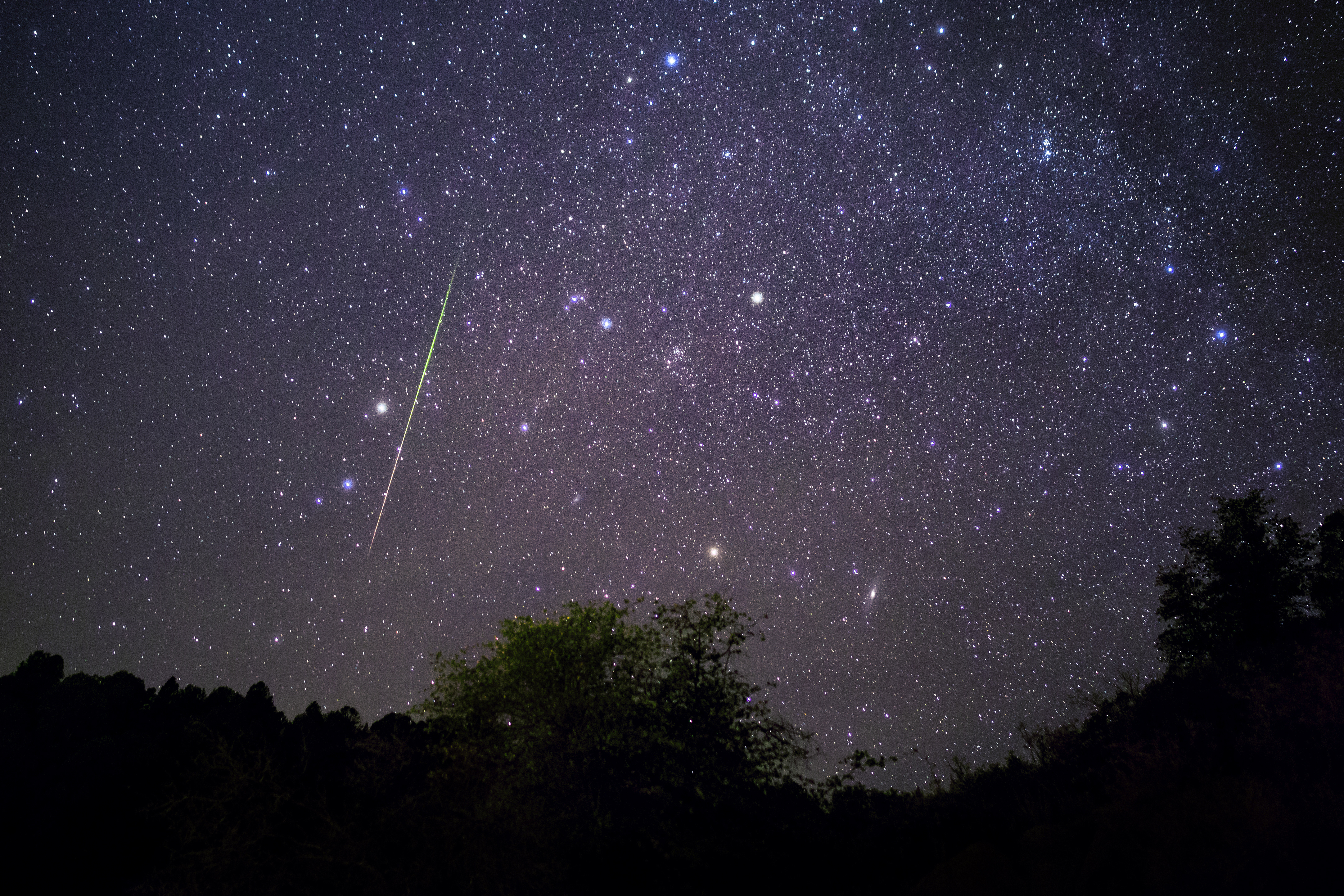 They will rise highest in the sky – and put on the most impressive show – for viewers in the Northern Hemisphere while for those in the Southern Hemisphere, it will be slightly less dramatic – as the constellation will not rise much above the local horizon.
But shooting-star enthusiasts in the southern half of the world should still be able to catch a stunning view of the shower.
The peak is expected to last for around a day so everyone should get at least a little bit of dark sky during this time to be able to see the shower.
It is named after Gemini, because the shooting stars appear to "radiate" from the constellation's bright stars Castor and Pollux.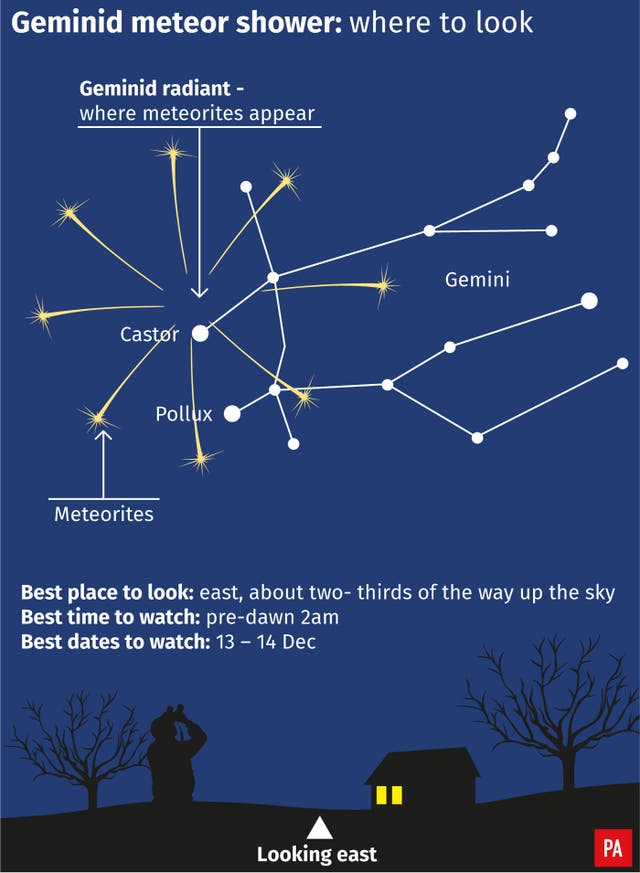 According to Affelia Wibisono, an astronomer at the Royal Observatory Greenwich, observers can expect to see meteors appear anywhere in the heavens above.
She said: "We are in luck this year as the moon will be a thin waning crescent during the peak and will not rise until a few hours before dawn on the 14th.
"Therefore the interference from its light will be minimal and there will be a greater chance of spotting the fainter meteors.
"If the clouds stay away, those in the countryside may see up to 100 meteors per hour and those in urban areas with considerable light pollution will see fewer."
Meteors are streaks of light caused by small pieces of debris left behind by comets or asteroids that heat up the air around them as they pass through the Earth's atmosphere.
In the case of the Geminids, the parent asteroid is 3200 Phaethon.
As they enter Earth's atmosphere at an angle, the Geminids have a slower closing speed than many other comets, making them easier to photograph compared to other meteor showers.
To increase chances of catching sight of as many meteors as possible, Wibisono advises getting away from the city lights and into an open area with no tall trees or buildings obscuring the horizon.