Slap on the make-up because science says having contrasting facial features makes you look younger
Want to look younger? Then make your eyes, lips and eyebrows stand out, because scientists say the better your facial contrast, the younger you will look.
Researchers from the University of Grenoble in France, have found that our facial contrast tends to decrease as we get older.
"Facial contrast refers to how much the eyes, lips and eyebrows stand out in the face in terms of how light or dark they are or how colourful they are," study author Aurelie Porcheron said.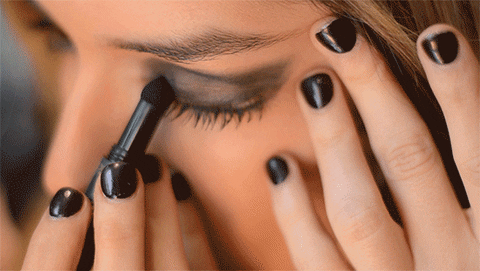 Scientists looked at changes in facial contrast in women from a variety of ethnic groups, including Chinese Asian women, Latin American women, South African women and French Caucasian women.
They used computer software to measure the facial contrast of women aged between 20 and 80.
The team then looked to see whether people from different cultures could pick up on these changes – with male and female volunteers from France and China being asked to select images where women appeared to look younger.
Results showed that, regardless of the cultural origin of the face or the volunteers, the participants chose the high facial contrast face as younger almost 80% of the time. Porcheron said: "People of different cultures use facial contrast as a cue for perceiving age from the face, even though they are not consciously aware of it.
"The results also suggest that people could actively modify how old they look, by altering how much their facial features stand out, for example by darkening or colouring their features."
Bring out the make-up bag.
The research is published in the journal Frontiers in Psychology.