Watch these astronauts go on a spacewalk to fix part of the International Space Station
Two astronauts stepped foot outside the International Space Station (ISS) on Thursday to repair one of the satellite's robotic arms.
Nasa's Randy Bresnik and Mark Vande Hei are fixing Canadarm2 by replacing one of its two latching end effectors (LEE), which grab onto arriving shuttles and cargo.
This is the first of three spacewalks due in October, and as usual Nasa will be streaming it all live.
A spare LEE is kept outside on the ISS's truss and it only took the astronauts an hour and a half to unbolt the old one.
Canadarm2 is 16 years old now, and the Canadian technology was partly installed by Canadian and Space Oddity-singing Chris Hadfield back in 2001.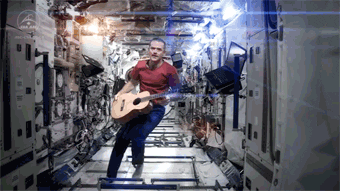 The arm can extend almost 60ft (18 metres) into space, and can be controlled by the crew on board or those back at Houston.
It was used to build other parts of the ISS, and even to move astronauts around during spacewalks.
On the second and third October spacewalks, astronauts will lubricate the revamped Canadarm2 and replace several cameras on the outside of the space station.
The arm's mechanism needs to be fixed before November, when a supply ship will head to the space station.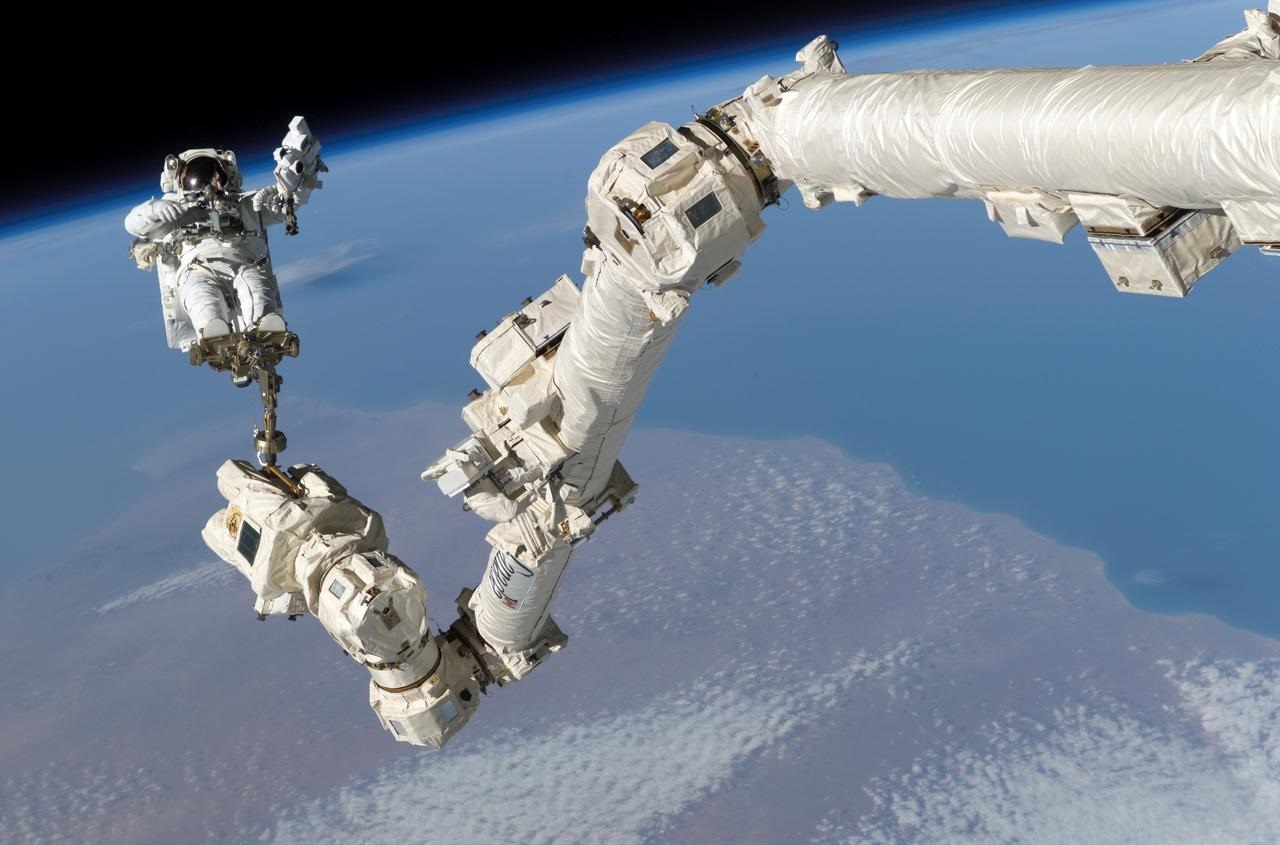 This latest spacewalk was Vande Hei's first, after arriving on the space station around three weeks ago.
"Congratulations, my friend, on becoming the 221st human to exit in your own personal spacecraft into the void of space," Bresnik told him.
"That's it for all of the tender moments you'll get from me," the veteran astronaut joked. "Now back to work."