Google Street View adds the International Space Station to its tours
Google Street View has added the International Space Station to its virtual exploration platform for the first time.
Marking 48 years since the first manned mission laded on the moon, all 15 modules of the ISS can now be explored virtually by users of Google Street View.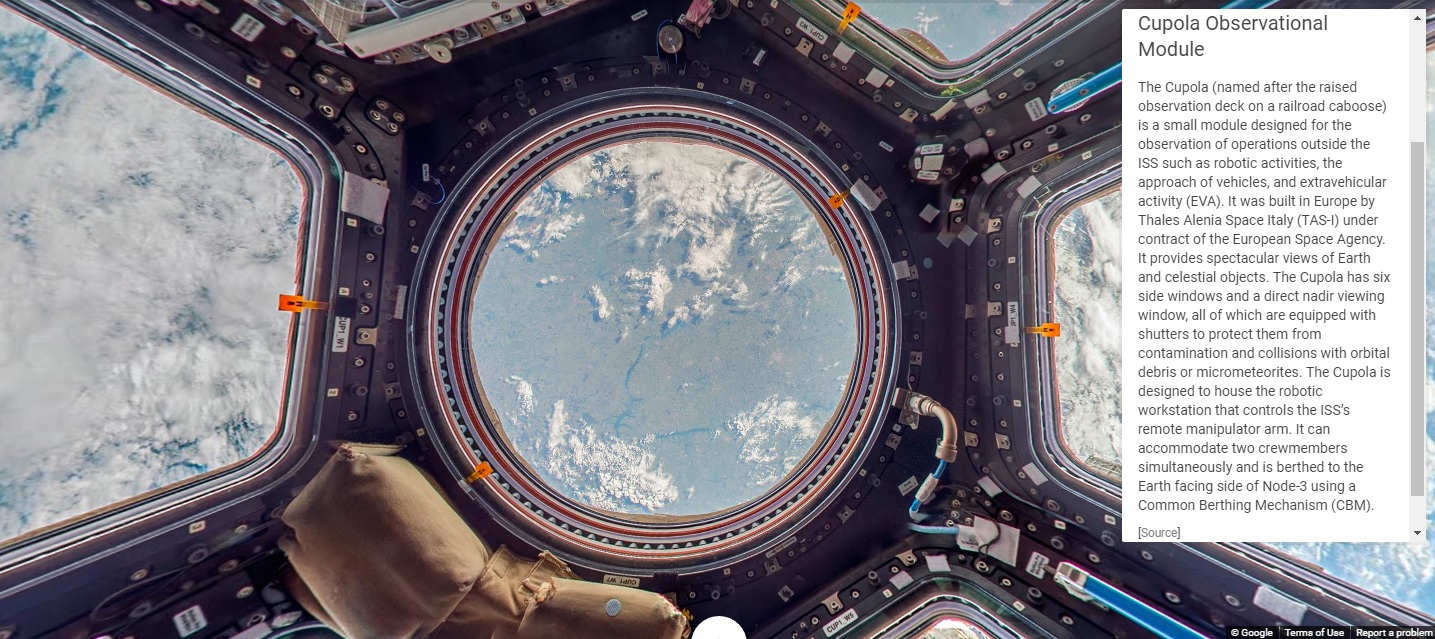 The new feature appears on the Street View home page alongside other unique location tours such as Game of Thrones sets and national parks around the world.
The images used to create the ISS collection were taken by European Space Agency (ESA) astronaut Thomas Pesquet, who spent six months on the ISS and have been pieced together alongside captions to give a detailed insight into the workings of the station.
"There were a few 'firsts' on my mission. It was led by Peggy Whitson who, at age 56, became the oldest woman to fly into space and the first woman in history to command two expeditions," Pesquet said.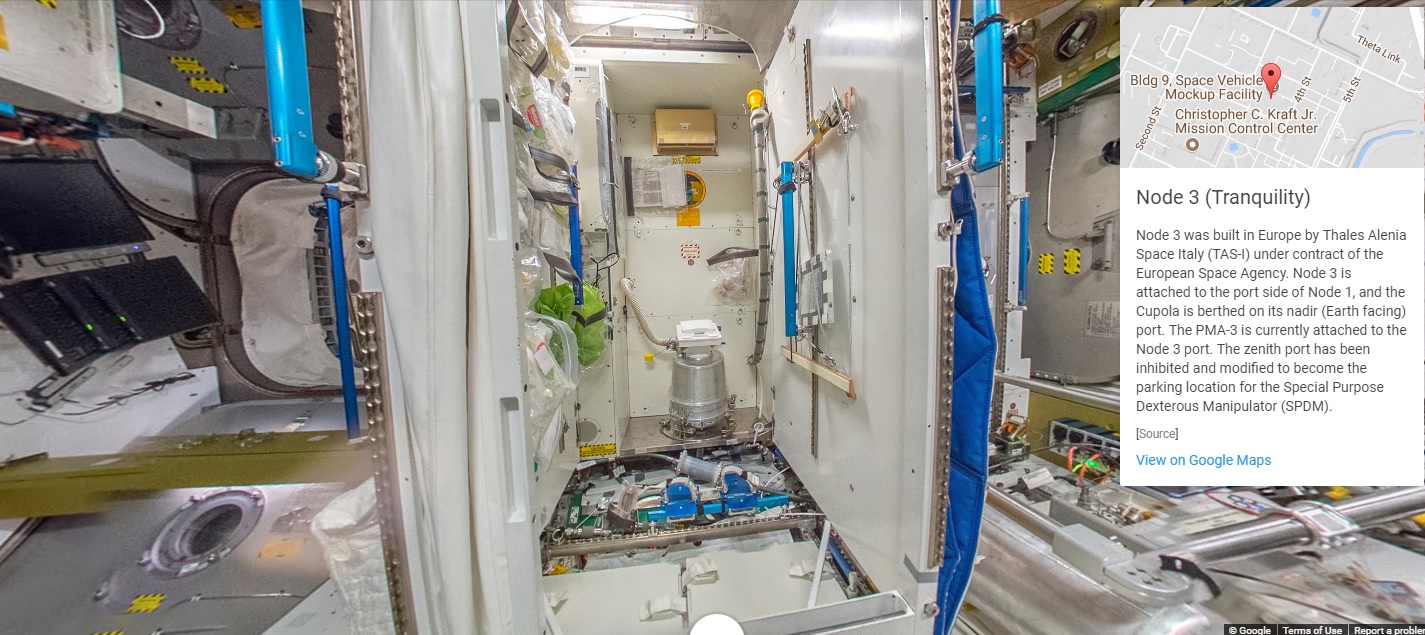 "The mission was the first time Street View imagery was captured beyond planet Earth, and the first time annotations—helpful little notes that pop up as you explore the ISS—have been added to the imagery.
"They provide additional information or fun facts like where we work out to stay physically fit, what kind of food we eat, and where we conduct scientific experiments."