Boaty McBoatface has returned from its first journey and of course it was a success
Everyone's favourite yellow submarine Boaty McBoatface has returned from its first voyage brimming with important data.
The polar research ship dived up to 4,000 metres to obtain information about temperature, water flow speed and turbulence from Orkney Passage, a region of the Southern Ocean some 500 miles from the Antarctic Peninsula.
The data collected will help scientists to understand the complex way mixing ocean waters affect climate change.
It all kicked off last year when embarrassed officials decided to ignore the popular vote asking the public to name the vessel and instead picked RRS Sir David Attenborough in honour of the veteran broadcaster.
But a heated Twitter protest led to a compromise that allowed the Boaty McBoatface name to live on.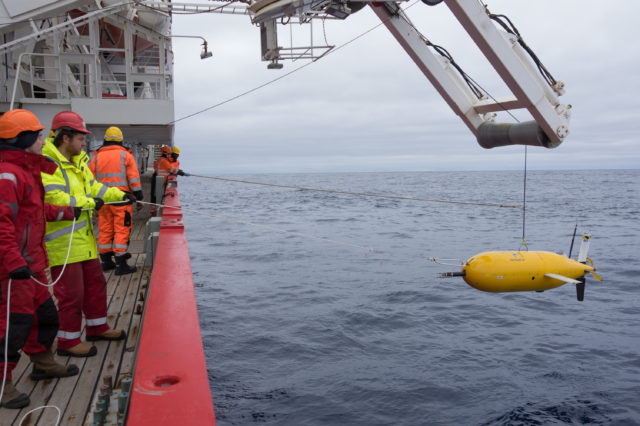 And even one of the scientists involved, Professor Alberto Naveira Garabato from the University of Southampton, referred to it by its true name.
He said: "We have been able to collect massive amounts of data that we have never been able to capture before due to the way Boaty is able to move underwater.
"Up until now we have only been able to take measurements from a fixed point, but now, we are able to obtain a much more detailed picture of what is happening in this very important underwater landscape."
The submersible was launched as part of the seven week DynOPO (Dynamics of the Orkney Passage Outflow) expedition.