UK breaks solar power record AGAIN, thanks to sunny weather
Experts have hailed the start of an "exciting" new era for renewable energy as solar power hit a UK record of generating 8.7 gigawatts of power on Friday.
The record for solar output was broken in the half-an-hour from midday, topping the previous record which was set on May 10 when 8.48 gigawatts was recorded.
A spokesman for the National Grid, which released the figures, said it was thanks to a "much higher than predicted" increase in the number of solar panels.
He said: "What we have seen over time is there is an increase in solar panels… we get a clear sunny day and the record gets broken.
"This is certainly not going to be the last time the record gets broken."
The figure accounted for 24.3% of the total power generation across Britain at the time and came as most of the British Isles basked in clear skies and brilliant sunshine.
The Solar Trade Association's CEO, Paul Barwell, said the record was a significant landmark and showed how shrewdly the UK had invested in solar energy in the last five years.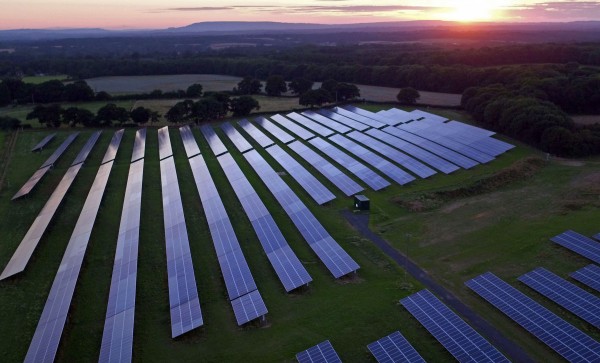 He said the lunchtime record meant solar was producing more energy than nuclear and was second only to gas for that period.
Barwell added: "It's a great sign and it is a great message to the Government."