Everything you need to know about this weekend's meteor shower
Stargazers, or anyone who likes seeing cool things in the sky (which is pretty much all of us), should clear their weekend schedule because the annual Lyrid meteor shower is set to put on a show.
Here's everything you need to know so you don't miss the big event and can also wow your friends with your knowledge.
When should I watch out for it?
The annual Lyrid meteor shower takes place between April 16 and April 25, and this year it will be at its height on the morning of April 22.
Be prepared for a late night, as the best chance you'll have of seeing the meteors is when the sky is at its darkest, ie. between midnight and sunrise.
Is it a dead cert?
It's definitely going to happen, but we can't guarantee you'll see anything. To maximise your chances of seeing the meteor shower set yourself up in a place that is pretty open and as far away from light pollution as you can get.
This year is likely to be pretty good for seeing Lyrid meteors, as they are coinciding with a slender waning crescent moon.
How many might I be able to see?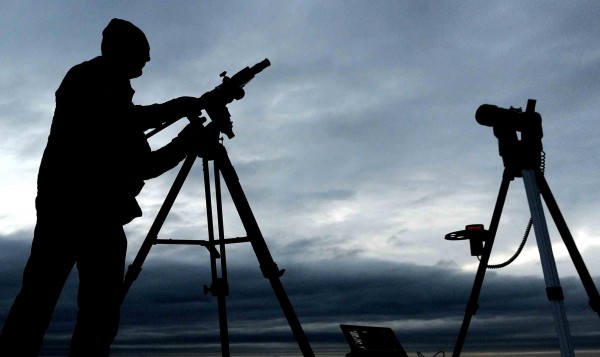 According to earthsky.org, the Lyrid meteor shower shows 10 to 20 meteors shooting across the sky every hour at its peak. Very rarely, this can get to up to 100 – that's not expected to happen this year, but is also pretty hard to predict so you never know.
You should look towards the constellation Lyra, which is to the northeast of Vega – which space.com calls "one of the brightest stars visible in the night sky this time of year".
Luckily, the meteors will be visible to the naked eye.
Hang on, what actually are meteors?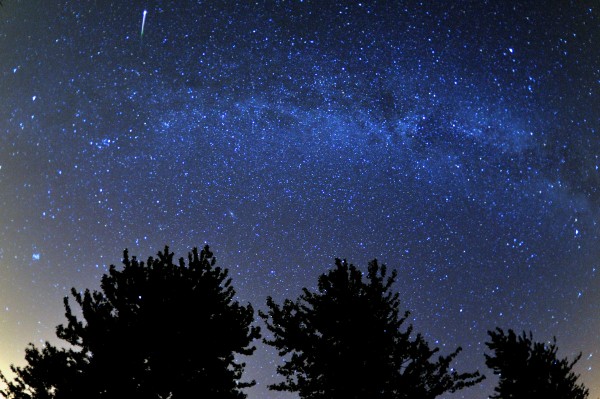 Colloquially we call meteors shooting stars, even though they're actually not stars at all. Instead, meteor showers happen when the the Earth passes the path of a comet and comes into contact with the trail of debris left in the comet's wake.
This burns up the atmosphere, leaving a trail of glowing ionised gas – bright lines that we've come to know as shooting stars.
Lyrid meteors come from the debris left by Comet Thatcher.