Here's how drinking vodka Red Bull and Jagerbombs might affect you
Next time your mate comes through with another round of Jagerbombs, you might want to risk your pride, politely turn his offer down and order something else.
That's because a new study has suggested that mixing alcohol with energy drinks will not only make you feel like you can stay out all night – and ultimately buy more booze – but this combo can actually be dangerous.
Published on the Journal of Studies on Alcohol and Drugs (JSAD), the study concluded that mixing alcohol with highly caffeinated soft drinks can increase the risk of injury on a night out – whether that be falling over or getting into fights or worse.
Drinkaware said that the combination can make you experience physical and psychological side effects – more so than if you drank alcohol on its own. This includes heart palpitations, problems sleeping, feeling tense or agitated.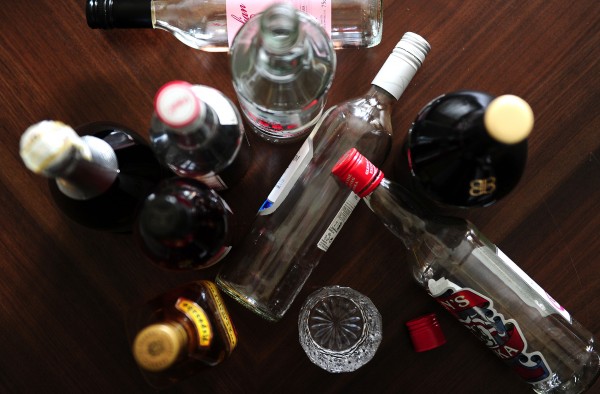 Their website offered these tips for if you're planning to drink these drinks anyway, despite all that we've written above:
1. Track how much you're drinking. You can easily drink more than you realise when you combine alcohol and energy drinks. Try not to drink more than one over the course of a night. And keep a careful track of the number of units you're drinking to avoid exceeding the low risk unit guidelines.
2. Keep tabs on your friends. You're more likely to take risks when you combine these drinks so keep an eye on your friends as well as yourself.
3. Eat. A full stomach helps to slow down the rate your body absorbs alcohol, so it won't go to your head so quickly. Starchy food like pasta or potatoes are the best foods to eat before or during your night out.
4. Keep check on caffeine and sugar content. Energy drinks contain high amounts of both which can have an effect on your health, including your weight and mood. So if you have access to the information about the calorie, sugar and caffeine contents of the drinks you are drinking, try not to exceed the daily allowance.
5. Avoid drinking them before going to bed. Alcohol and energy drinks can both cause insomnia so avoid drinking them if you know you'll be heading home soon.
Discover & Share this Tv GIF with everyone you know. GIPHY is how you search, share, discover, and create GIFs.
The study on the JSAD also mentioned that there is still significant need for further examination of the role of energy drinks in the risk of injury.