Buzz Aldrin wants to take you to Mars in virtual reality
NASA's long-term plan is to get humans to Mars in the not-too-distant future, but a new virtual reality app led by Buzz Aldrin wants to give the public the chance to get an early taste of the Red Planet.
Cycling Pathways to Mars has been made available on Steam and Viveport, so HTC Vive owners can download the 10-minute experience, while the developers say a version is also on the way for the Oculus Rift.
The experience sees Aldrin appear as a hologram, narrating your journey across space which the astronaut says should use the moons of Earth and Mars as pitstops in order to make the six-month each way trip more manageable.
The film also takes users to the surface of Mars to show them what the first colony on the planet could look like.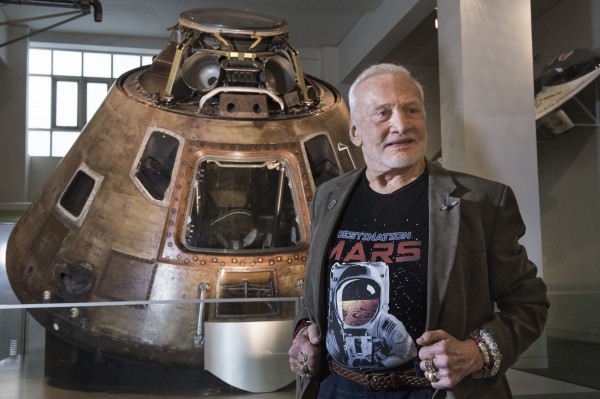 Virtual reality is also seen as a useful tool for preparing astronauts ahead of any manned missions to Mars, and the film also lays out Aldrin's own plan on how such a mission could work.
The app, which is free to play, has been developed by VR firm 8i in collaboration with Time.