Celebrity chef Wolfgang Puck was hailed as a "true legend of Hollywood" as he was presented with a star on the walk of fame.
The Austrian-born restaurateur was honoured at the famous landmark in Los Angeles after serving food at the official Oscars after-party for more than two decades.
On stage, he said: "When I came here as a young boy in the 70s, I walked up here on the boulevard and I saw all the stars and I counted them.
"I always thought 'What does somebody have to do to get a star?'
"For me to achieve that, I think, is a really amazing thing. I'm really humbled.
"I'm very proud to be a citizen of Los Angeles."
He then joked: "Hopefully I don't have a few people who didn't get a table at Spago (his restaurant) who are going to hammer it out or spit on it or something."
Puck was joined at the ceremony by TV host Larry King, Motown founder Berry Gordy and film director Brett Ratner.
The 67-year-old has served food to Oscar winners and nominees at the Academy Awards' official after-party, the Governors Ball, for the last 23 years.
This year's event saw the likes of Meryl Streep, Emma Stone and Denzel Washington tuck into lobster corn dogs, baked potatoes with caviar and gold-dusted truffle popcorn.
King said: "There is no way to put this lightly – Wolfgang Puck changed Los Angeles.
"For a long time, maybe forever up to his arrival, Los Angeles was known as a fair or average food town.
"Wolfgang Puck started a trend. He gave Los Angeles a great place to dine.
"He put a stamp on it and others followed. Now I would say this city ranks with the best in the world for restaurants."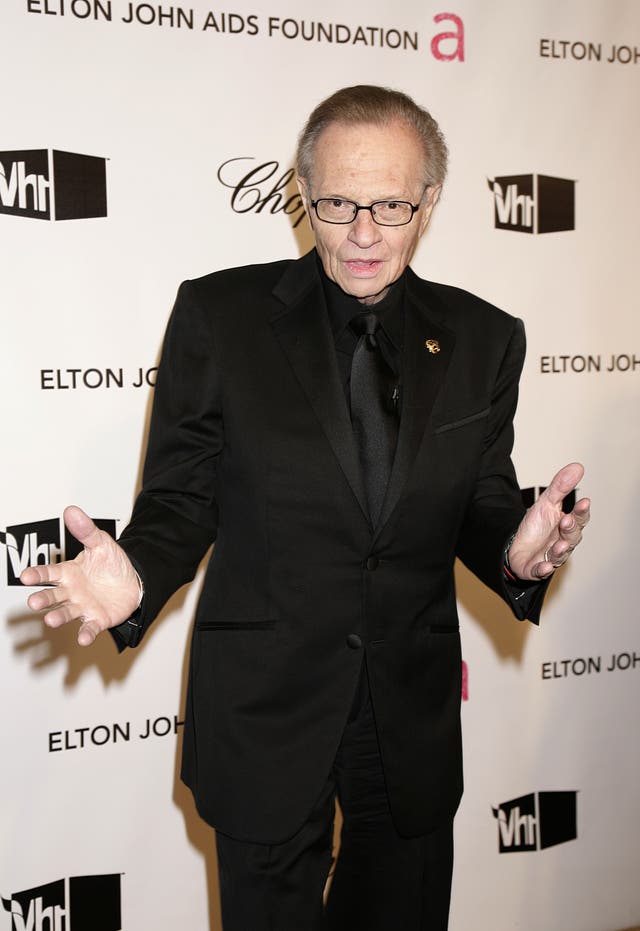 Ratner, who directed the Rush Hour movies, said: "Wolfgang has been feeding me since I was a young boy. My beautiful figure is mostly because of Wolfgang.
"This is very outside the box for a gentleman like Wolfgang to be receiving a star.
"You come from an immigrant family so this is truly an inspiration.
"Wolfgang is a true legend of Hollywood."
Puck was presented with the 2,608th star on the walk of fame.