Walford residents out in force for Dr Legg's funeral in EastEnders
Walford's residents have been pictured paying their last respects to Dr Harold Legg.
The character – who first appeared in the BBC soap EastEnders in 1985 – died in emotional scenes earlier this month after having cancer.
New images revealed by the BBC soap show the people of Albert Square out in force for the much-loved GP's funeral.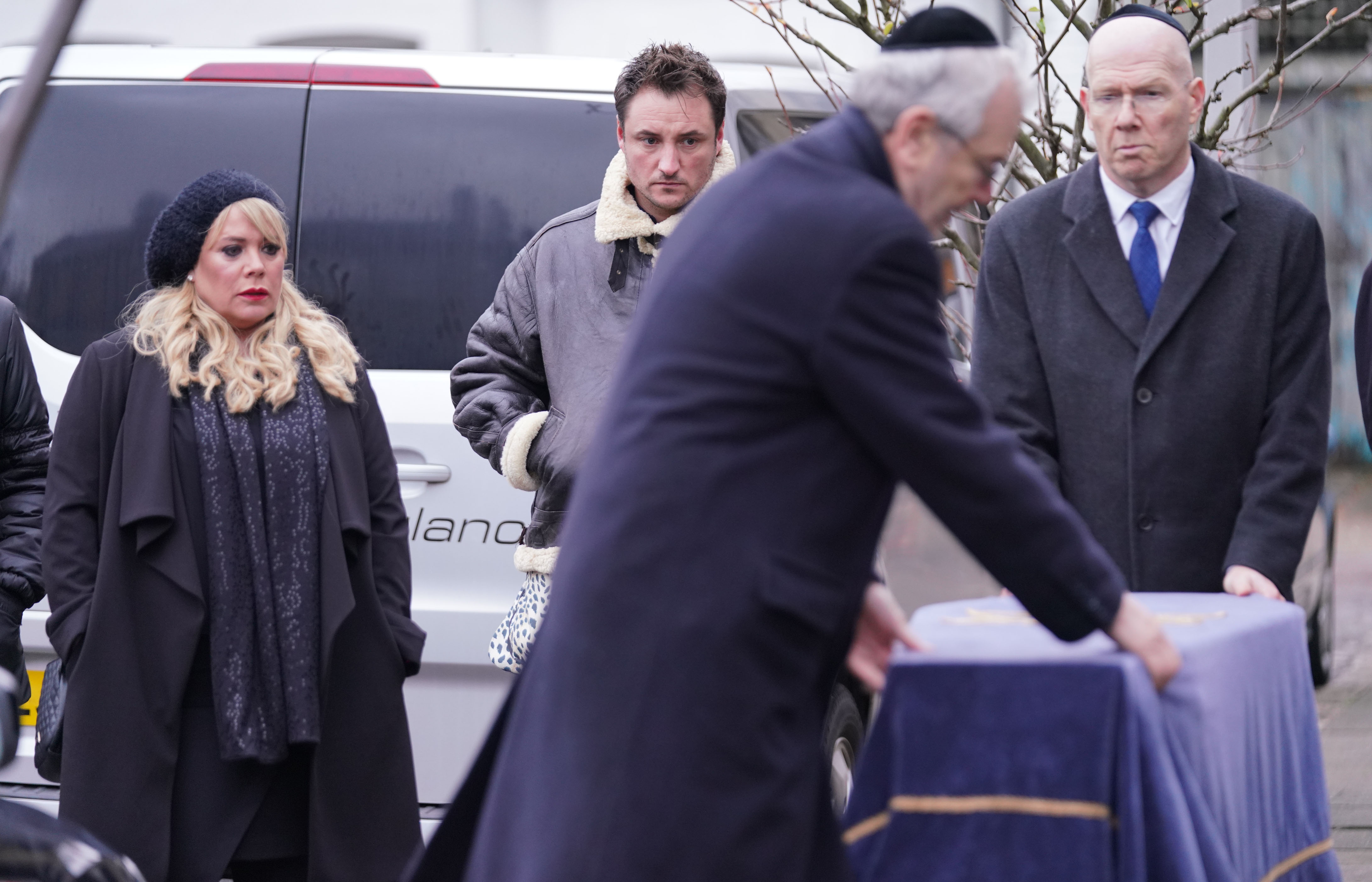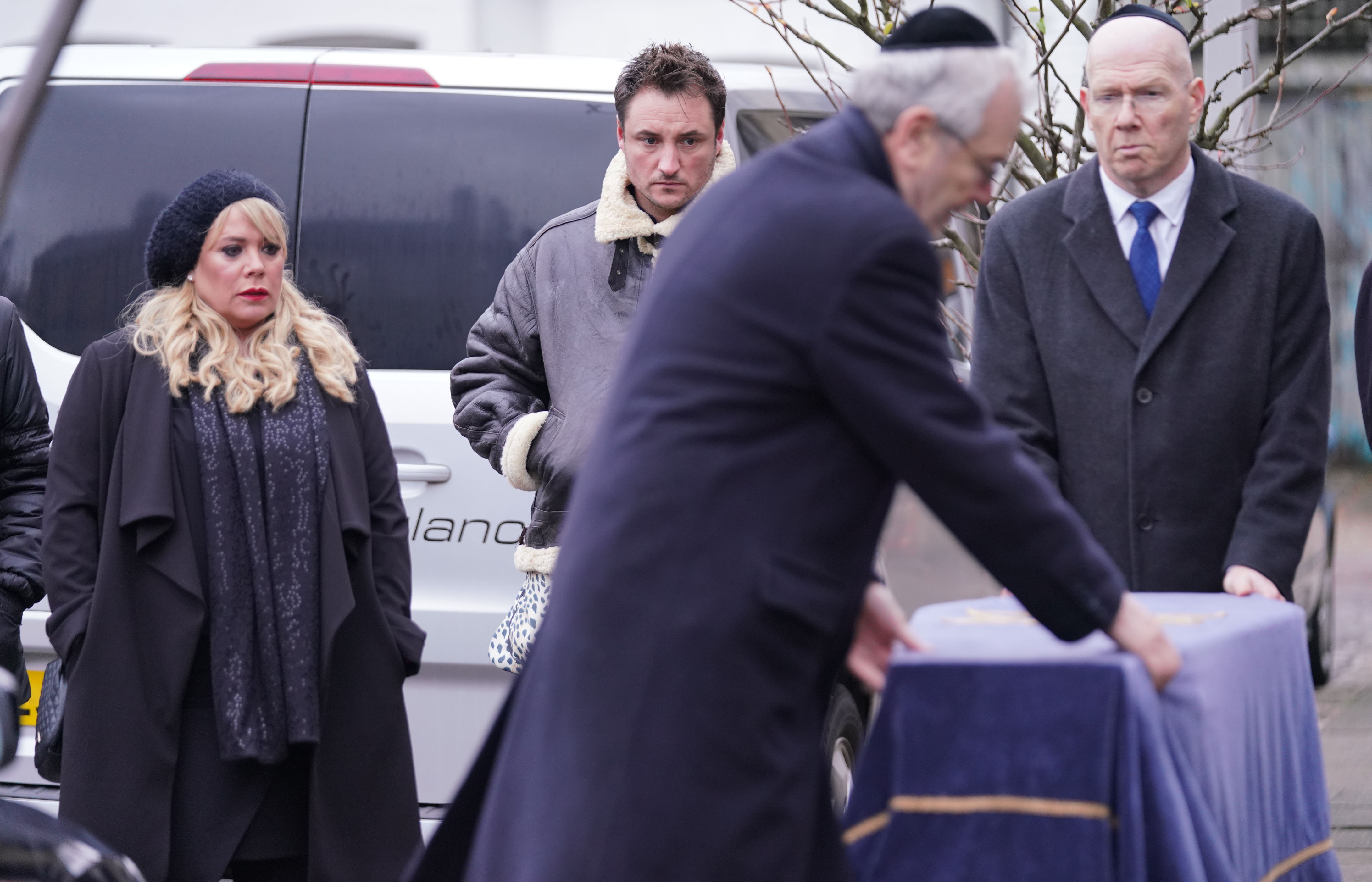 Dr Legg (Leonard Fenton) returned last year and broke the devastating news to his friend Dot Branning (June Brown) that he had terminal cancer.
EastEnders characters Lofty and Mary – played by Tom Watt and Linda Davidson – will return to Albert Square for the funeral.
This episode airs on Tuesday.