List of top-selling works by living artists after Hockney breaks record
David Hockney has smashed the auction record for a living artist after his Portrait of an Artist (Pool with Two Figures) sold at Christie's in New York.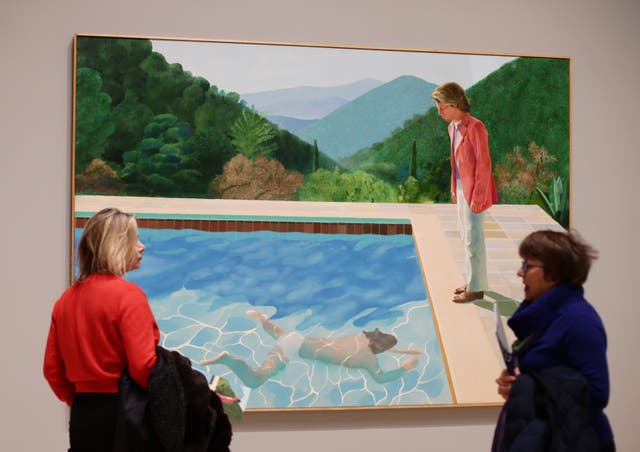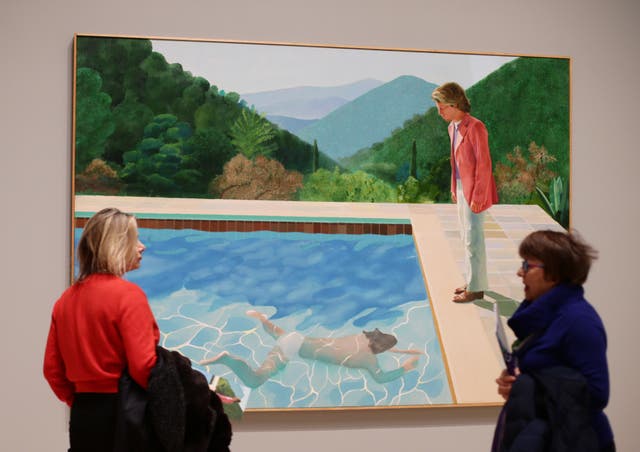 The 1972 painting, said to feature his former partner Peter Schlesinge, sold for $90.3 million (£70.6 million).
Here are some of the other works of art which have collected record sums.
Jeff Koons – Balloon Dog (Orange) – $58.4 million (£45.7 million)
Gerhard Richter – Abstraktes Bild – $46.4 million (£36.4 million)
Jasper Johns – Flag – $36 million (£28.2 million)
Ed Ruscha – Smash – $30.4 million (£23.8 million)
Christopher Wool – Untitled (Riot) – $29.9 million (£23.4 million)